By Diana Mosher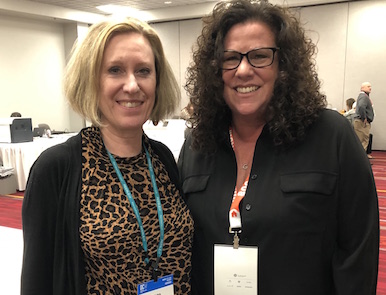 I love the convenience of apartment living, but when I go to sleep and dream about real estate I'm usually exploring something a little larger—like a house. When I wake up from this recurring dream, I'm able to recall vividly that my imaginary tour has once again ended with the discovery that (yes!!!) there is a patio, deck or small garden just outside the kitchen door where I can grow tomatoes, set up some chairs and host a barbecue.
For now, our spacious co-op apartment serves my family well, but I do love to tour real estate in person or virtually whenever the opportunity presents itself. Recently I explored the website of California stylemaker Thomas James Homes which since 2006 has completed more than 700 houses in Santa Monica, Menlo Park, Newport Beach and beyond. From their offices in Northern and Southern California and Greater Seattle, Thomas James Homes strives to remove obstacles and frustrations typically associated with the custom building and new home buying processes. My relationship with Thomas James Homes began in January at the 2020 National Association of Home Builders (NAHB) International Builders Show when I had the opportunity to interview Gina Nixon, Vice President of Sales and Marketing. Here's what she had to say.
Q: Tell me about the Thomas James Homes brand. How are you different?
We are a single-lot, new home replacement builder. We offer three options: stay where you are and build on your own homesite—craft a brand new home with all the modern elements you've been missing; build a new home on one of our homesites in your area; or customize a soon-to-be-finished showcase home with your personal touch. This is a different model than a design-build firm which has custom plans or they're hired by somebody to do custom plans and then build it out.
The way we've designed our company—and the relationships we've with our sub contractors —is we have many houses under construction at a time. Our buying power is greater, and while a design-build firm in LA for example, would probably charge somewhere between $700 and $900 a foot, we're able to deliver that same process for about $350 to $500 a foot, depending on the size of the house, when you pick one of our library plans and we customize it for you. We do have an interesting twist. We build homes a little differently than a traditional home builder. We look at highly desirable neighborhoods that have aging home stock. These are areas that are desired by consumers—but the housing doesn't meet the needs of how they live today. These houses are almost uninhabitable in some cases.
We've been pretty masterful about identifying how to take a building envelope that's approved by a jurisdiction already and then designing the right house for today's families. We're building brand new homes, but most of what we do is considered a remodel (it's actually similar to NAHB's 2020 New American Home Remodel). We retain an approximately two-foot section and then build the whole new house around it. This helps us keep things affordable. The minute you tear something down completely, there are so many other fees involved before you can even start and that all gets passed on to the buyer.
So, by doing remodels in this fashion, we're able to keep costs contained; it's not passed on to the consumer and they're able to afford more.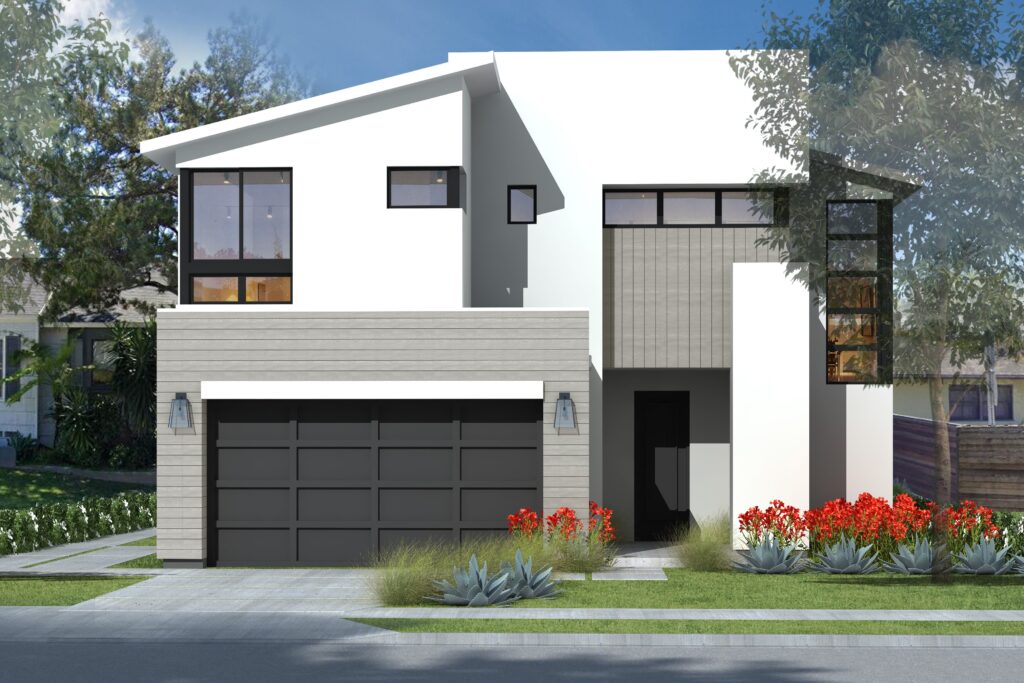 What are some of the design trends you're seeing?
We had such a great year in 2019. We hired Bassenian Lagoni Architects to help us expand our library offering more plan choices and elevations than what we had before. The intent was two fold. We obviously wanted to diversify what we're building in neighborhoods. You don't want everything to start looking the same, otherwise it defeats the purpose of what we're doing.
Secondly, this new collaboration with Bassenian Lagoni Architects provided an opportunity to modernize the plans that we were building to better meet the needs of today's lifestyle. We took a look at how the home office space works, and we diversified. These new ideas have been really well received. Having an office located in the front of the home allows for flexibility. It could also be used as anything really—a music room with guitars and a piano for example. It may seem funny to have this kind of space at the front of the house, but it infuses the entire home with sounds of music and laughter.
We also have designed back office spaces that are cabinetry based desks. They are not as large, but they have their own natural light and typically become the hub of home and from there you pull your computer out and go sit in front of the television and do your work. Or you head to the dining room table depending on where the sun is in the morning. Technology allows you to move your way around during the day.
The other reason we decided to branch out with a new library of architecture is that we found our new solution to offer as opposed to just building homes and selling them to homeowners. We actually reached out to people who wanted to build on their own home site. So we have a design library for homeowners who have lived in a house for a very long time and they love their neighborhood because it's irreplaceable, but they're ready to build a new house. We kicked off Build on Your Homesite at the end of last year. This year we have also collaborated with KTGY in Northern California and Dahlin Group in the Pacific Northwest to develop and expand our libraries in these markets.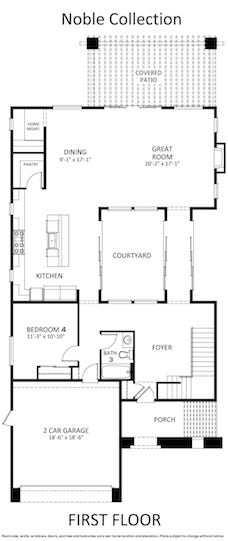 Do you also offer a custom home building option?
Yes, it's called Build on Your Homesite. Homeowners pick from our library of plans and they can use these design packages as a starting point, so the choices aren't overwhelming. They're allowed to customize each individual nook and cranny they want to, and they just love that. It's been really well received. We just rolled it out to consumers in November and we've got about seven contracts executed right now and we are under construction on five of them currently.
How would you describe the design aesthetic in your homes?

Design is a big part of our brand. Little touches make such a big difference. We use materials that convey luxury [while keeping prices down]. Our goal within each market is when you walk into one of our homes, your feel a connection with our brand.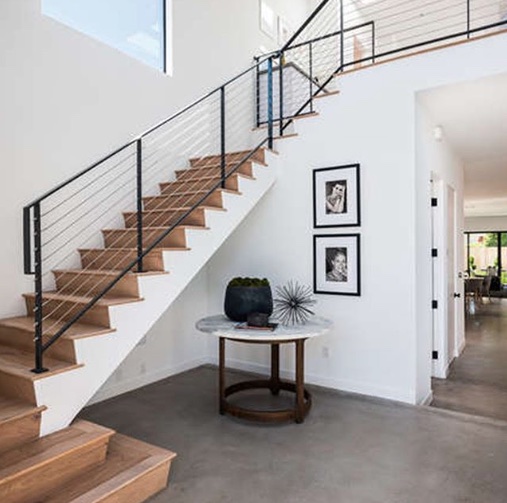 Our home designs have really clean lines. There's lots of natural light. We have an internal team of designers that does most of our design packages. There are senior designers in each of our division offices. Senior designers and their team work individually with the homeowner. So whether they're buying one of our homes and it's early enough in construction that they can make changes to it—which is pretty often—or they're building on their home site, they go through a custom home design process. They're meeting with our team internally and selecting all the finishes including plumbing fixtures, bath and countertops finishes, flooring and our teams source all the design packages they approved and then we build the house.
What exciting products have you seen on the show floor [at this year's Builders Show]?
I'll tell you what I love most—and it's something we're already putting in all of our homes now. There's a company called Brilliant. It's a home technology hub that fits over a normal light switch. It's just incredible. Most of the technology today requires a master user; one person who controls the app on their phone and they're the ones playing the music, they're the ones working the lights. It's that one person, and when they're not there, that option's not around.
Brilliant lets more than one person share the usage. I put one in my house because if we're going to market this stuff, I have to know they work, right? You can talk from room to room or even from phone to room when you are not home, which is amazing. Brilliant works your Sonos, it controls lighting, plays well with Alexa and it works your doorbells and smart locks. It's accessible via mobile phone and it's really differentiated us in the market. They have been a great technology partner.