By Diana Mosher
Last February I was in Las Vegas for the International Builders Show (IBS) and the Kitchen & Bath Business Show (KBIS) a combined mega event also known as Design + Construction Week. One of the highlights, for me, was touring The New American Home 2020 in nearby Henderson just 20 minutes from the Las Vegas Convention Center. NAHB exhibition homes are a fabulous way to see products from the trade show floor come to life in an actual installation.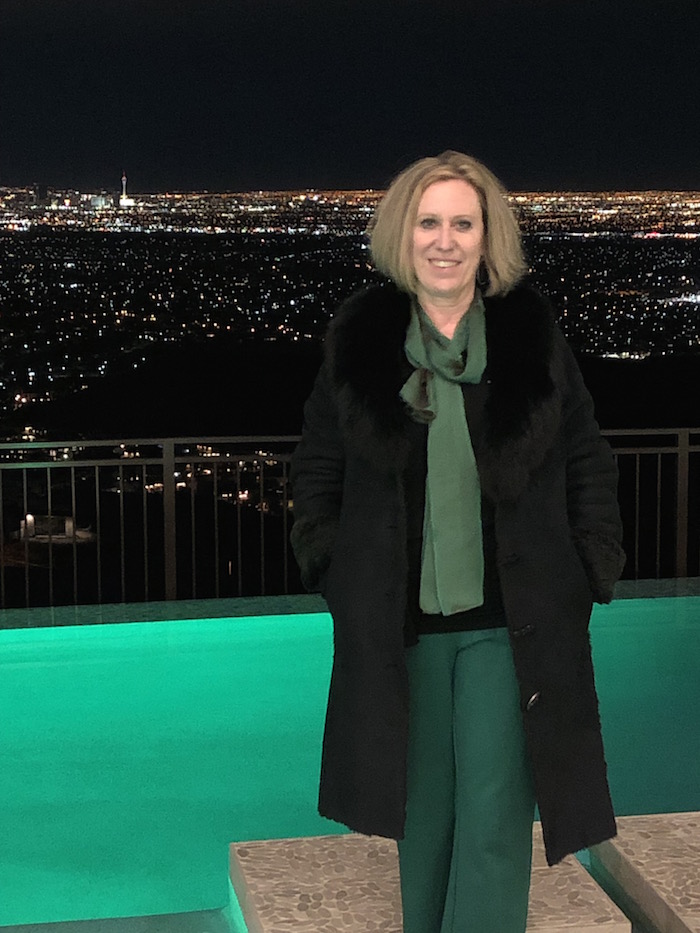 Now, before we turn the page on 2020, I'm taking one more look at last year's exhibition homes. Outdoor living, solar energy and universal design feature prominently in The New American Home 2020 located in the Ascaya community, a hillside development of 313 luxury estate home sites in the scenic McCullough mountain range. The one-story luxury residence is situated on .46 acres surrounded by dramatic topography, vegetation and wildlife that blend with the panoramic views of the city and the surrounding foothills.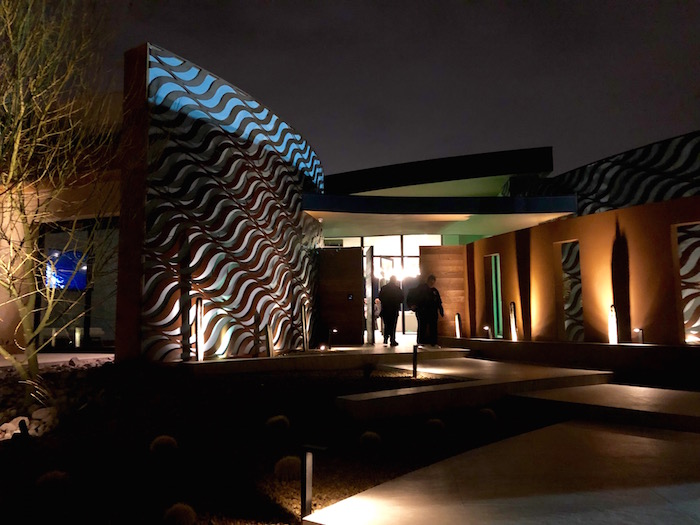 A major portion of Ascaya is set aside as open space to maintain the beauty of the natural desert mountain landscape. Builder/architect Sun West Custom Homes designed the house with a contemporary desert aesthetic inspired by the land itself. Sun West used sleek and simple lines, introduced lots of natural light and created flat rooflines that match the surrounding foothills. The materials and color scheme—including finishing touches by AG Interior Design—were all selected to reinforce the Oasis in the Desert concept.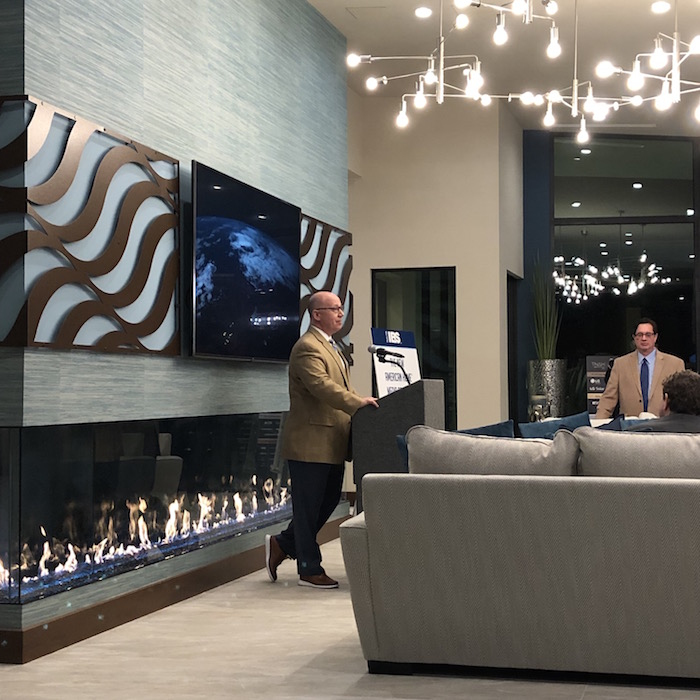 With 6,428 sq. ft. of living space, The New American Home 2020 boasts four bedrooms, five baths with one half-bath, two two-car garages, a luxurious great room, a wine room, indoor-outdoor living features at the back of the home, multiple water features surrounding the courtyard, ultra-energy efficiency, net-zero features, large vanishing pool and spa with wet deck, beautiful fire features and an outdoor heated entertainment area.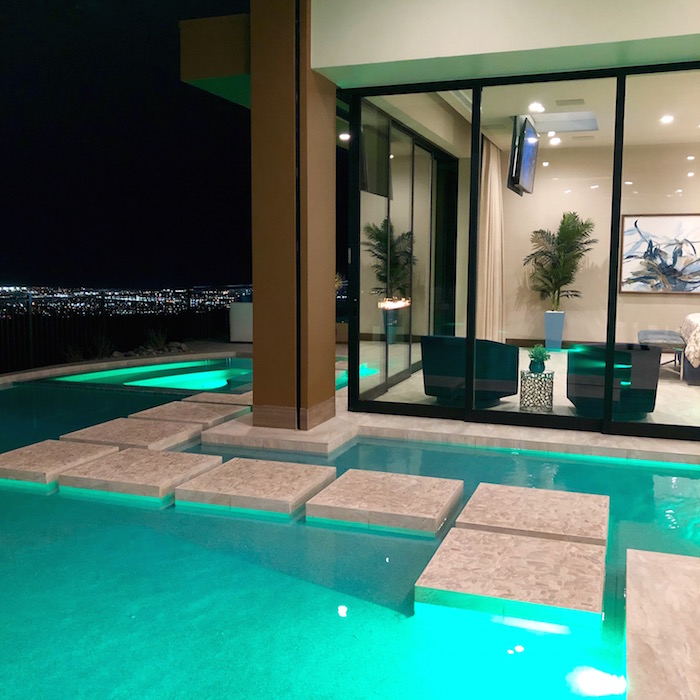 Suppliers include LG Electronics, LG Hausys, LG Signature Kitchen Suites, LG Solar, LG Laundry Appliances, Kohler and Brown Jordan Outdoor Kitchens. The home is designed and built to achieve National Green Building Standard Emerald certification, Energy Star and net-zero status.
The New American Remodel 2020
I also toured The New American Remodel located just 10 minutes from the Las Vegas Strip. 
The original ranch style home was built in 1977. It has undergone a total transformation by architect Phil Kean of Phil Kean Designs and Element Building Company. Only the concrete slab remains.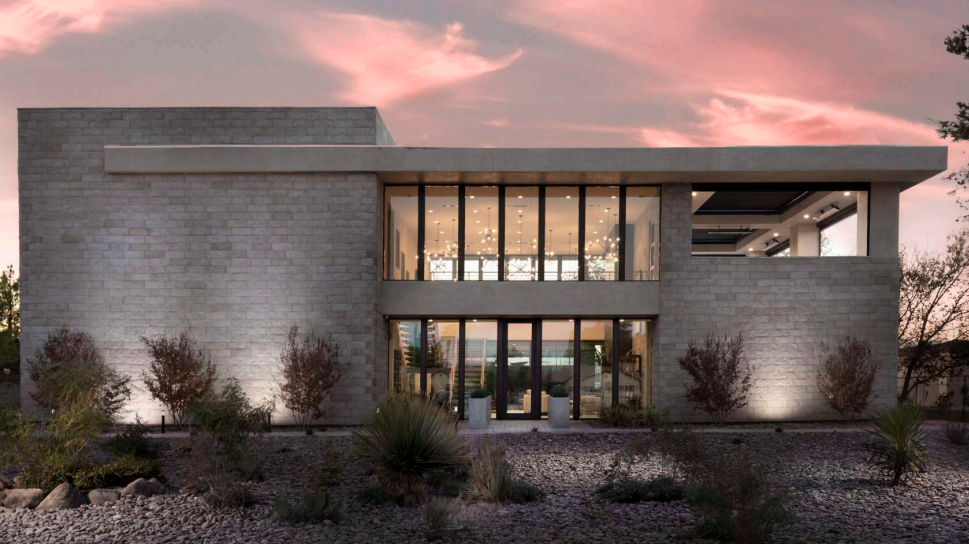 This was not the original remodel concept, but the demolition team discovered termites in the original perimeter walls of the home. Since the structural integrity of the existing property was at risk, all walls had to be demolished and everything started from the existing concrete slab. The new perimeter walls were erected in the same location in order to stay true to the New American Remodel aspect of the project.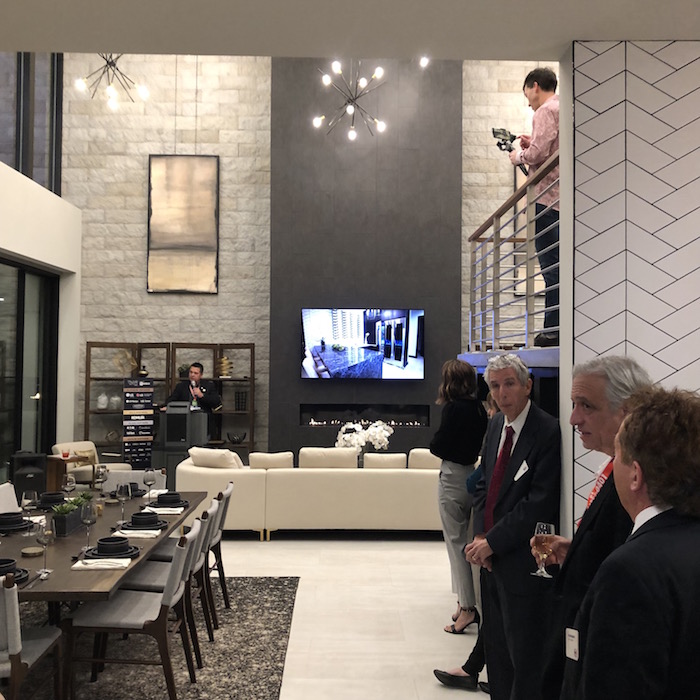 Architect Phil Kean drew on Palm Springs architecture for inspiration. He added a second story and the additional square footage (it now totals 4,802 s. ft.) accommodates five bedrooms, four bathrooms with two half-bathrooms, a three-car garage, a wine room, five radiant fireplaces, a summer kitchen and a rooftop terrace with a view of the Las Vegas Strip. On the ground floor a lanai and summer kitchen create a courtyard and pool area designed to showcase an existing tree that continues to define this outdoor space.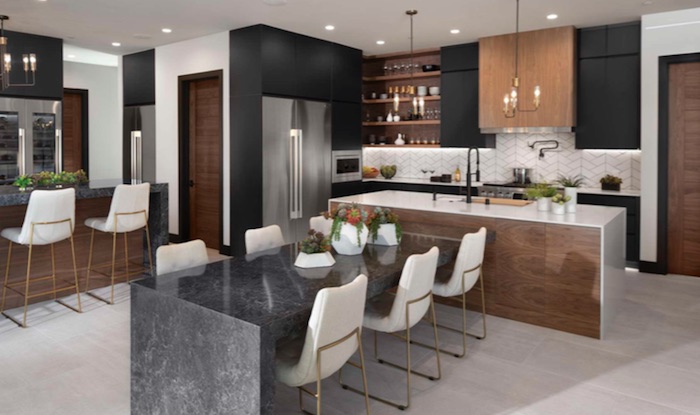 The New American Remodel 2020 accommodates aging in place, sustainability and energy efficiency. Designed to exceed the requirements of the National Green Building Standard, this home achieved a 104 percent reduction in energy use from pre-remodel levels. And the remodeled house achieves approximately a 51 percent reduction in water use from pre-remodel levels. This water use reduction is made possible using Kohler low-flow, EPA WaterSense certified 1.2 GPM lavatory faucets and 1.28 GPF toilets.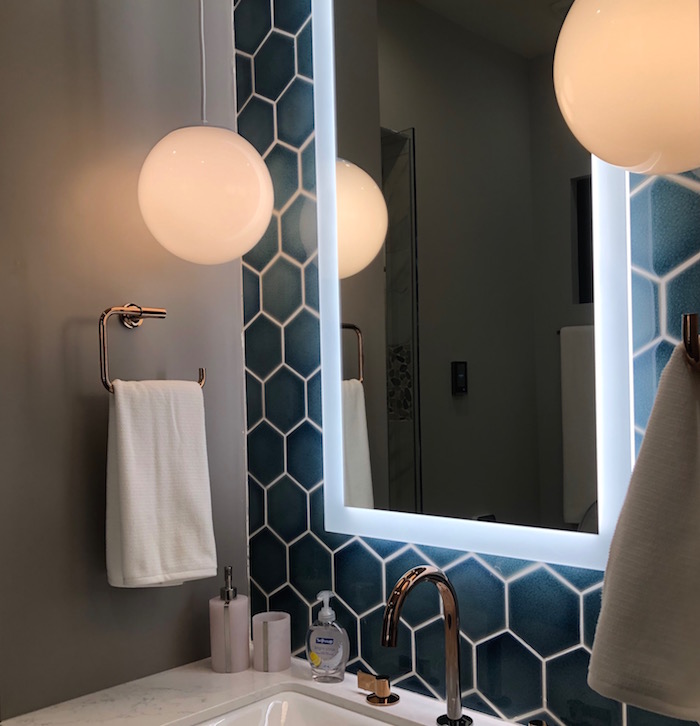 A high-efficient irrigation system, natural and indigenous landscaping and turf grass reduce landscaping watering requirements. The remodel also utilized a high-tech home automation system, which provides the owner of the home with capabilities to control the lighting, climate, entertainment, and security all from one app.
Suppliers showcased in the New American Remodel include LG Electronics, LG Hausys, LG HVAC, LG Signature Kitchen Suites, LG Solar, LG Laundry Appliances and Kohler.
The 2021 NAHB Exhibition Homes (they are in Orlando this year) will be unveiled next week and I will be there—virtually. Also I'll be perusing the digital show floor for all the exciting new trends at the all-virtual Design + Construction Week 2021 from February 9-12.
If you'd like to see what's new and what's next at the NKBA Kitchen & Bath Industry Show and NAHB's International Builders Show (IBS), sign up for my newsletter here. Let's stay in touch!