By Diana Mosher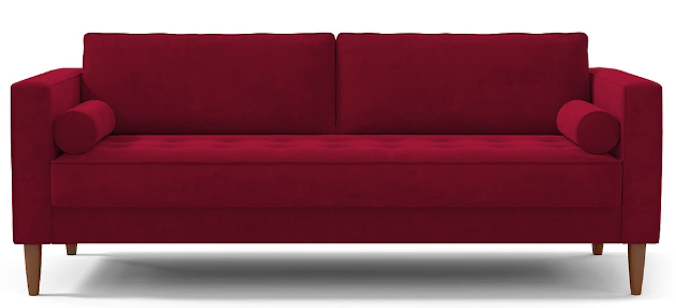 Did you move away from New York when COVID came to town? Lots of people did, but those of us who stayed behind are noticing that some New Yorkers are coming back now and then—even if they can work at home every day. Hopefully you didn't give up your city apartment. But even if you did, this is an excellent time to buy or rent prime New York City real estate at a reduced price. Whether you're moving in, moving out or just feel out of sync with your space, there's no better time to get a second opinion on your apartment's decor. My interior design consultations produce ideas you can implement right away as you ponder whether or not to do a larger project. One client was amazed at the difference in her home office when we introduced a piece from a different room. Another client fell in love again with her living room when we replaced her oversized sofa with an apartment sized sofa like Delilah by Apt2B (above). If you'd like to shop New York's to-the-trade resources, I'm happy to be your guide. The showrooms are following strict COVID protocols. If you have a mid-winter makeover in mind, but you're unsure where to start contact me here to schedule a 30-minute free consultation. See you on Zoom, FaceTime or in person in the city!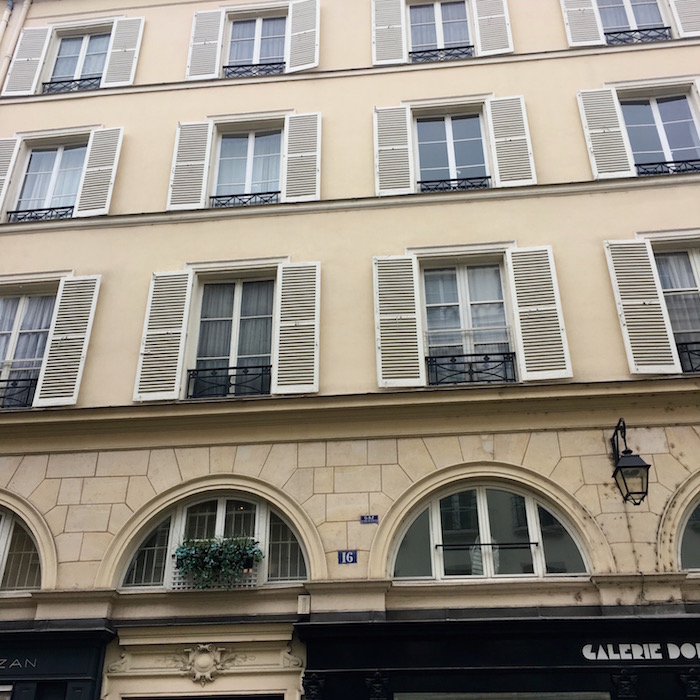 Decorate Your Apartment Like a Parisian
We can't attend our favorite design shows in Paris, but we can still be inspired from afar. A room's shape, character and history is the starting point of any good design, and Parisian decorators work with what they've got. Many Paris apartments have quirky layouts and charming architectural details, and the French are careful not to gut renovate all the character and history out of a space… Read More in the Spruce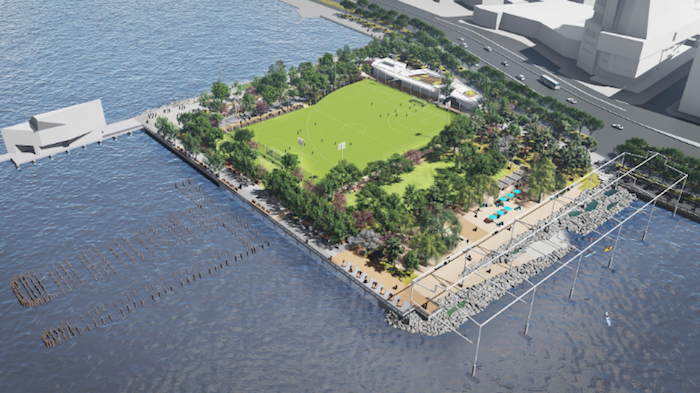 Good News for NY: Meet Manhattan's First Beach
The Hudson River Park Trust has unveiled a concept for its plan to bring a public beach to Manhattan in the Meatpacking District. Designed by James Corner Field Operations, the team behind the High Line and Domino Park, the park at Gansevoort Peninsula will include a sandy beach area with kayak and small boat access, a lawn, a sports field, a dog run, lounge chairs and a salt marsh with native grass and plantings… Read More in 6sqft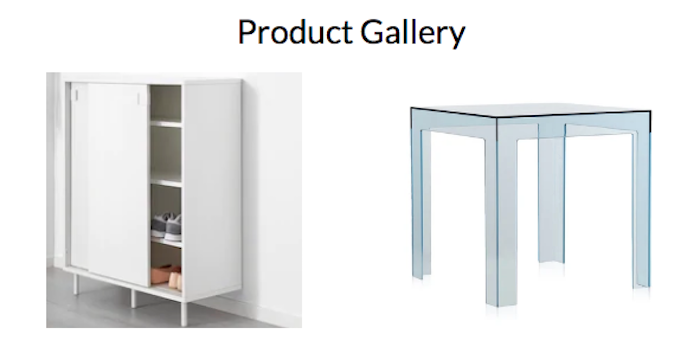 Shoe Storage
Experts rate the nine best shoe storage solutions to help apartment dwellers tame clutter… READ MORE
Kartell 'Jolly' Table
This compact table measures 16 x 16 x 16 inches perfect for any small indoor or outdoor space… READ MORE
Need Help with a Design Project?
Are you moving into a new home, moving out or just need to refresh where you live? Are your investment properties having trouble competing in the marketplace? Get all the bling of a luxury property without the sting of the luxury price tag. Contact me today at 347.840.2499 for a complimentary 30-minute discovery call or schedule time on the calendar to arrange a virtual walkthrough of your home or investment property. Let's stay in touch: click here to receive my newsletter.