By Diana Mosher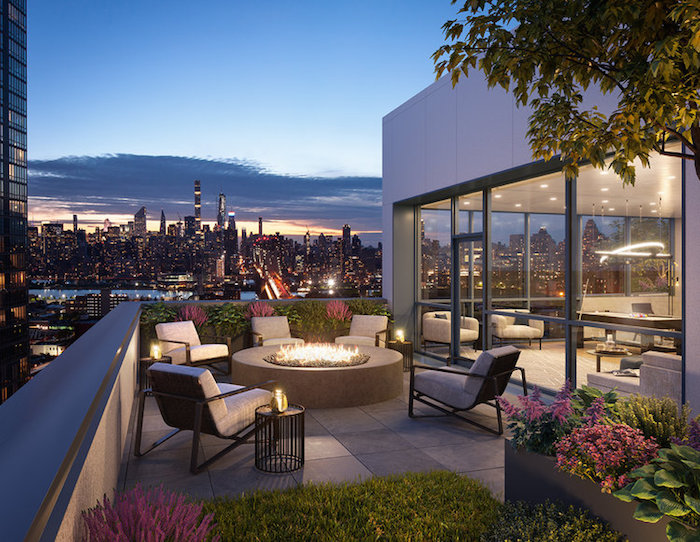 Silverback Development, the midtown Manhattan firm led by Josh Schuster, is capturing attention for its distinctive building designs and an eye towards community. The firm's focus is mixed-use residential, with projects ranging from luxury, senior living, moderate income and multifamily investment. While many of their projects are located in New York City's five boroughs, they're seeing success in other notable urban markets including New Jersey's Gold Coast and South Florida. 
Schuster recently shared his insights on how condominiums and multifamily are evolving in the wake of COVID during a virtual event by Commercial Observer. He noted that rentals and pricing remain in a state of flux as New York City slowly begins to reopen. He also acknowledged that the new hybrid remote/office workforce will continue to affect urban markets and rentals.
According to their website, Silverback's goal is to "challenge the traditional approach to development in favor of projects that evoke an emotional response through intentional design and planning." 
One of Silverback's latest projects garnered a mention in Elle Décor due to its striking Art-Moderne architectural design by Woods Bagot. Hero LIC, a condo building located in Long Island City, features 109 units with sleek modern finishes, open floor plans, private balconies and unparalleled views of Manhattan. The property also offers indoor and rooftop community spaces to rest, relax and unwind. 
In an interview with CityRealty, Schuster discussed the Hero LIC asset. "We brought this retro style back to life and enhanced it with a future-forward design to assure that HERO would confidently stand out in the LIC skyline and establish itself as a local landmark and anchor of an evolving residential neighborhood."
In this same interview, Schuster explained Silverback's decision to work with various architects to bring strong design elements to each project. Project aesthetics range from cool and trendy to attract an audience of first-time buyers, to classic elegance that appeals to adults ready to downsize. Other notable Silverback New York City projects include 67 Livingston, converted by CetraRuddy in Brooklyn Heights and 160 Imlay, designed by Bluarch in Red Hook.
Many of the latest smart home technologies are incorporated into Silverback's projects, reflecting the current demand for solutions that make things both easier and safer. Some of these solutions include wireless access, touchless elevators, keyless entry, auto-lighting, auto shade control, and connections to Alexa, Google Home and other IoT devices.
Schuster and his team's inspired and forward-thinking design will be interesting to watch, especially as new areas of New York City are newly evolved and revitalized. 
Do you have an interesting multifamily project in New York or anywhere in the world? Get in touch diana@dianamosher.com so we can share it with our network here!