By Diana Mosher
Lamborghini is an Italian brand recognized all over the world for automotive excellence. In 1981, the family legacy expanded when Tonino Lamborghini, the heir to the business, created Tonino Lamborghini Style and Accessories, a new lifestyle experience brand devoted to luxury products.
The Lamborghini family's heritage has been a source of inspiration for the luxury brand with products that display stylistic details mainly dedicated to an audience that is passionate about the world of luxury sports cars.
"Just like Hermès and Gucci have taken inspiration from iconic elements of the equestrian world, such as the stirrup or the horse bit, I was inspired by mechanics elements like bearings, connecting rod, wheel nut and suspensions," said Tonino Lamborghini, founder and president of his eponymous company.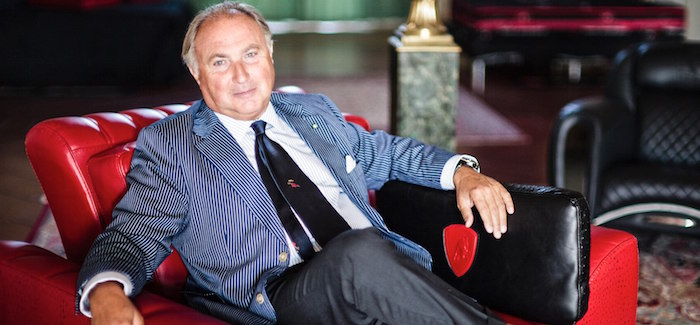 "During the first part of the 1980s I was assisting my father in his automotive businesses under the Lamborghini Group, but I felt the need to take on something that was entirely mine and different from the automotive world. I have always been passionate about fashion and accessories, which is why I invested the few resources I had to create my own entrepreneurial world.
"My strengths were my ideas, a driving will and a sense of bold cleverness. I truly admire the winning styles of Gucci and Hermès, which played an important role in the creation of my business and its products branded Tonino Lamborghini," explained Lamborghini.
Entering the Real Estate Sector
Real estate is the new frontier of luxury. The Tonino Lamborghini brand launched its real estate division ten years ago with three five-star hotels in China. Two new hotel openings in China and Egypt are in the pipeline for 2022.
Tonino Lamborghini has also been bringing luxury housing infused with Italian style to new markets around the world. Working with development partners in Brazil, Pakistan, UAE and Vietnam, Tonino Lamborghini residential real estate projects will be branded buildings furnished with the Tonino Lamborghini Home line and exclusive services such as branded cafés, shops and spas.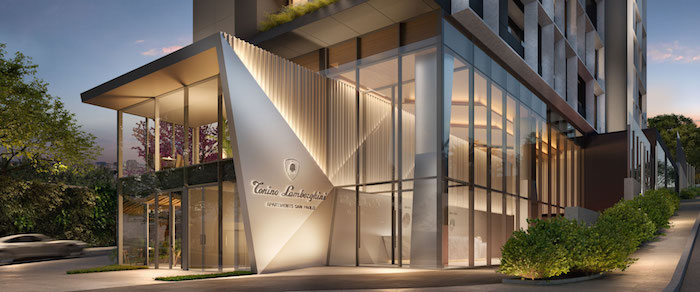 "The idea behind this concept is to design buildings where the combination of Italian culture and design perfectly integrates with the local culture. The projects immediately evoke a sense of exclusivity and strongly recall the values and philosophy of my brand. The brand's furniture, ceramics and accessories enrich the interiors so that Italian excellence can be expressed in all its explosive vitality and creativity," said Lamborghini.
Tonino Lamborghini recently revealed their plans, in collaboration with Brazilian developer Gafisa and architecture firm aflalo/gasperini arquitetos, for a new multifamily real estate project in the Jardins neighborhood of São Paolo. The 27-story, 8,000-square meter property named Tonino Lamborghini Apartments will have 114 luxury residences.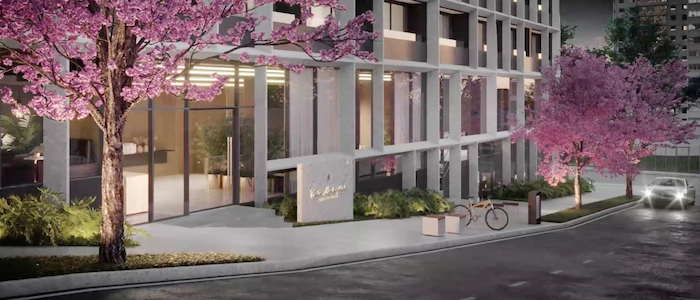 "Our goal is to create a new branded architectural landmark in one of the largest cities of South America," said Lamborghini.
At Home with Wellness
"During the pandemic lockdowns we have all rediscovered our own homes," according to Lamborghini. "Today, living in a new premium stylish and cozy [apartment] is not only a matter of status symbol, but it also represents a comfort zone that improves spiritual and mental wellness. A home is not just a place to live, but also a feeling that can enhance wellness and relaxation.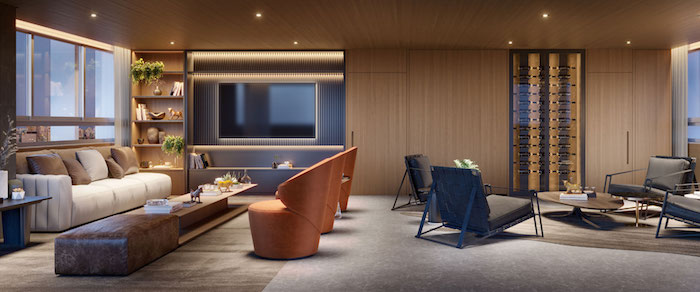 "Thanks to our collaboration with Gafisa, Tonino Lamborghini Apartments will be a unique and exclusive real estate opportunity in the most prestigious district of São Paulo targeted to the most demanding Brazilian and international clientele."
Especially since residences in Tonino Lamborghini Apartments will feature imported Italian accessories from the brand's home line including: Luxury Surfaces ceramic coatings made by Italcer Group-La Fabbrica, high-end furniture from Tonino Lamborghini Casa's line made by the Tuscan company Formitalia Luxury Group and faucets from the Water Design collection by Paini Spa.
On the ground floor of the building, there will be Tonino Lamborghini branded cafes, stores and restaurants.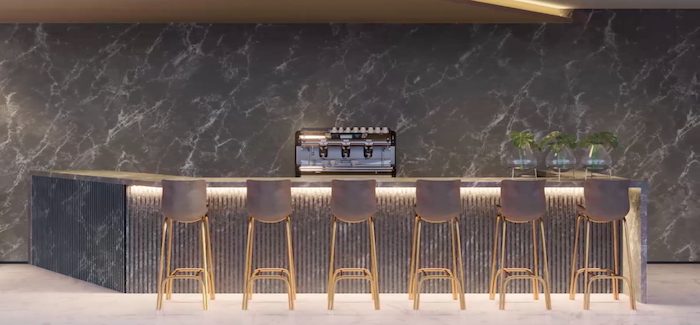 Are you a fan of Italian automotive design? Would you love living in a Lamborghini branded environment?
If you are working on a design project and need a second opinion on finishes, furniture or decorating, click here to schedule a consultation. Or reach me at diana@dianamosher.com.
See my complete list of a la carte design services here.
Let's stay in touch! Sign up for my interior design tips here.