By Diana Mosher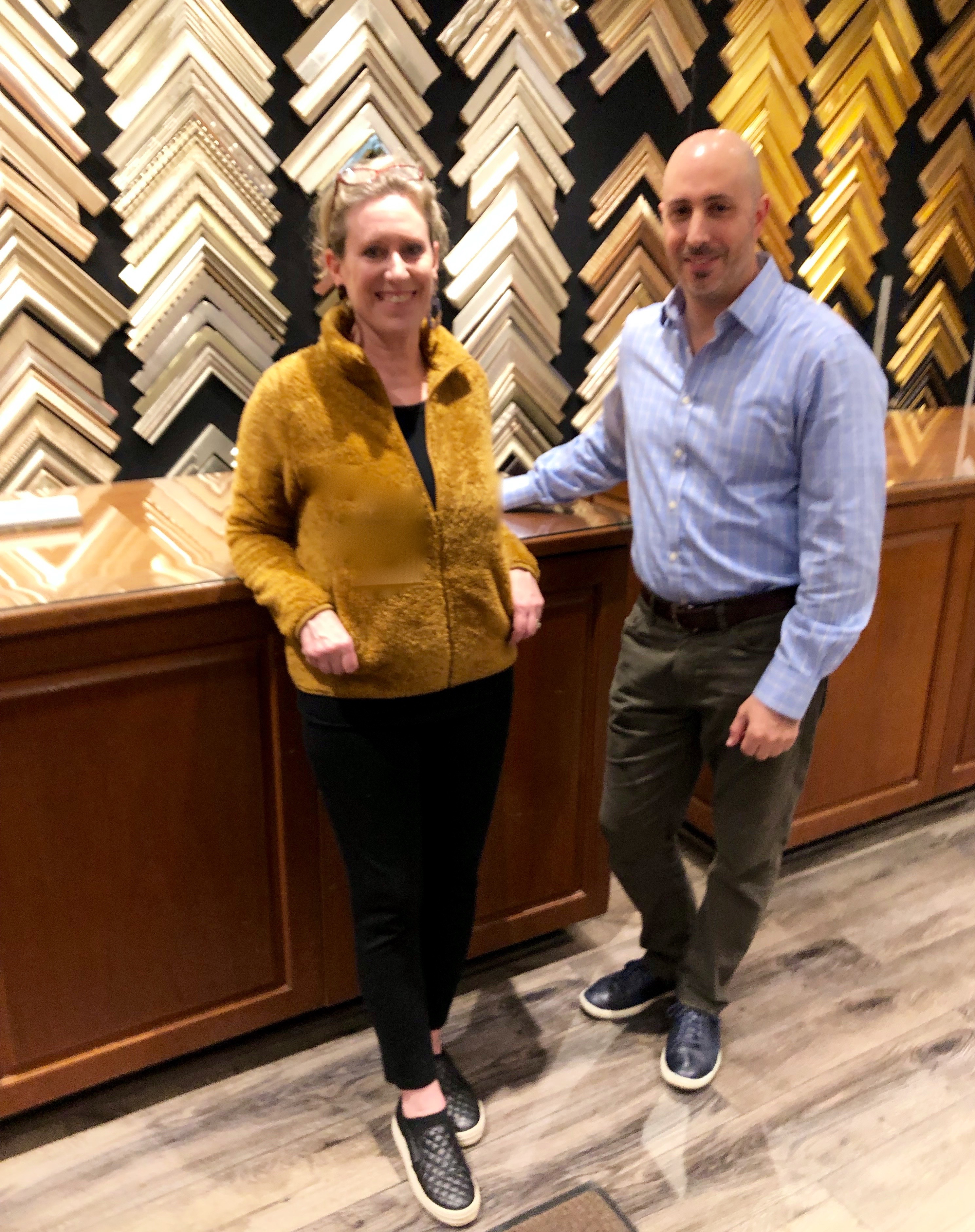 In many apartments, finding a wall to hang a flat screen TV can be an enormous challenge. Homes with floor-to-ceiling windows have gorgeous light and views—but not many surfaces for hanging TVs or art. The same thing is often true in pre-war buildings where molding limits where art can be placed.
Besides addressing functional and aesthetic concerns, a TV mirror can also help end interior design discord. Especially in a living room there may be disagreement between spouses or roommates about whether to hang art or a big, beautiful flat screen TV. A TV mirror is the best of both worlds because it can display the big game on Super Bowl Sunday but decorate the space as a beautiful mirror during non-viewing times.
One place to start the search for a TV mirror is J. Pocker on the Northwest corner of 63rd Street and Lexington Avenue. They also have locations in Bronxville, NY, Greenwich, CT, Westport, CT and Manhasset, NY. This third generation family-owned business has been serving clients in the U.S. and abroad since 1926. I recently toured the Manhattan gallery with Eric Mauskopf, President of J. Pocker.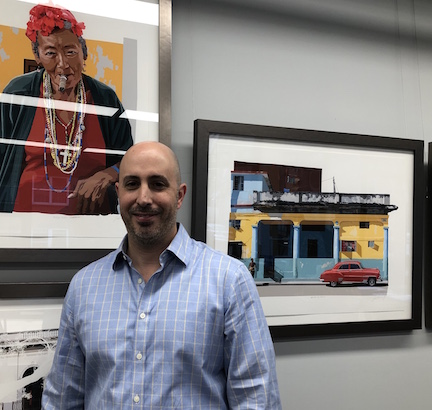 J. Pocker is known as a go-to source for anything related to framing including mirrors, TV mirrors, custom shadowboxes, plexi-boxes, memorabilia, traditional prints and original works of art. J. Pocker excels in bespoke frames and custom designs. Acrylic frames can be matched to Benjamin Moore colors or bring in a swatch to be matched. "Whether you want a frame that is old world romantic, mid-century modern or ultra-contemporary, the frame becomes the focus turning your conventional television into an unconventional work of art," Eric told me.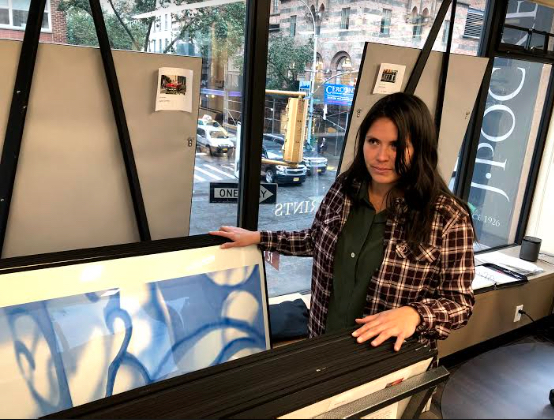 J. Pocker's exclusive print gallery includes contemporary works on paper, facsimile maps, architectural prints and hundreds of botanical images. Besides a vast selection of traditional prints and hand-colored reproductions, J. Pocker has also cultivated a collection of modern, contemporary and abstract works in a variety of genres and styles. According to Eric, J. Pocker has connections in both Europe and Canada to resource thousands of prints and reproductions not commonly available in New York.
Interestingly, Eric's previous two-decade career in real estate saw him in management roles at high-end residential properties. He recognizes the similarities between the value of real estate and the investment in art. And his experience in real estate garnered relationships with the very same clients who invest in artwork and entrust their framing needs to J. Pocker.
"These residents are art collectors, interiors designers and sophisticated New Yorkers who have helped me appreciate the culture and style that adorn their homes," says Eric. These relationships have helped him appreciate the importance of the interior design culture and the aesthetic that J. Pocker's clients endeavor to achieve.
Eric continues to support the growth of J. Pocker's existing client base, while also creating new connections with millennials and Gen X clientele. He also works directly with co-op and condo boards and developers on renovation and new construction projects for mirrors and art in hallways and common areas.
If you'd like to explore how to introduce a TV frame into your apartment, let me know. Email me at diana@dianamosher.com to arrange a virtual consultation.