By Diana Mosher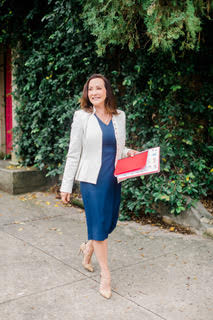 Leasing an apartment anywhere in the world has become as easy as picking up the smart phone. But, marketers still need to use creativity and strategy to capture the attention of prospects in order to convert them to leases, according to multifamily consultant, speaker and mentor Maria Pietroforte, CPM. Maria is founder of Maria Pietroforte Consulting and a repositioning and brand identity expert who shared secrets for success during "Staging For Virtual, Self-Guided, & In Person Tours", a webinar produced by Multifamily Insiders and sponsored by RentCafe and Leonardo247.
What draws you in when you first enter a coffee bar, hotel or boutique retail shop? Maria has observed that the places we love usually appeal to our senses, create desire and pump our adrenaline. Leasing teams can generate a similar response when prospects see the model unit on a self-guided tour or with a leasing agent.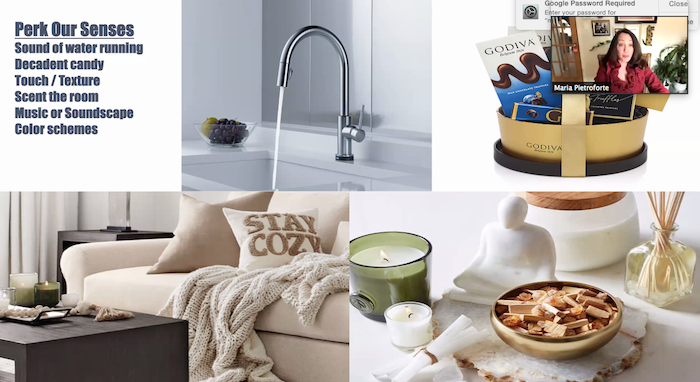 According to Maria, renters want emotional connection, value for their money, move-in ready conditions, a sense of community and feeling cared for.
Future renters respond to a staged experience and they also want to be able to tour at their leisure 24/7 day or night. Delivering on these expectations will help excel leasing momentum and optimize lead conversions—even when the tour or staging are done virtually.
Renters crave interiors they can interact with, adds Maria. So staging efforts need to create a feeling and an experience. If you differentiate the property, you will close more leases. "Show units can be dull," she says. "We are all showing the same thing, so you need to make it different. Even if the apartment is ordinary, the staged experience shouldn't be."
Maria suggests following #homestaging on Instagram to get and share creative ideas that work.
You can differentiate your tour by using props, adding your voice and brand presence, having surprises and showing why your apartment community is the right choice. Mini-vignettes are especially effective. You can have a special event in the apartment like a chess game or a board game they can picture themselves playing. If touring in person, have them roll the dice. "Those 10-30 seconds… they will remember you," says Maria. Another great idea is to decorate the living room for a dog's birthday party.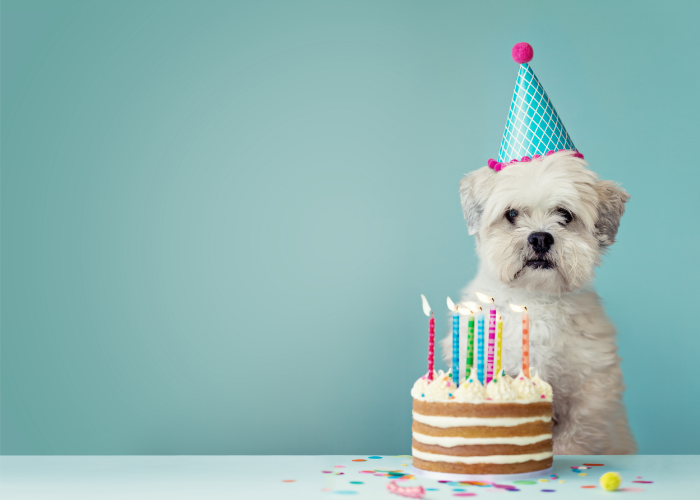 There are so many ways to create desire for an apartment. When playing music, you can build rapport by asking for the prospect's favorite song. Do a trade with a local florist so you have a weekly fresh bouquet of flowers. Show off the bathroom by creating a special mood with bubble bath and candles. Decorate with faux—but real-looking—greenery. Accessorize the bathtub with fancy soaps and a stylish caddy rack. Decorate the closet with robes purchased at T.J. Maxx and use purchases from the Dollar Store to augment the budget.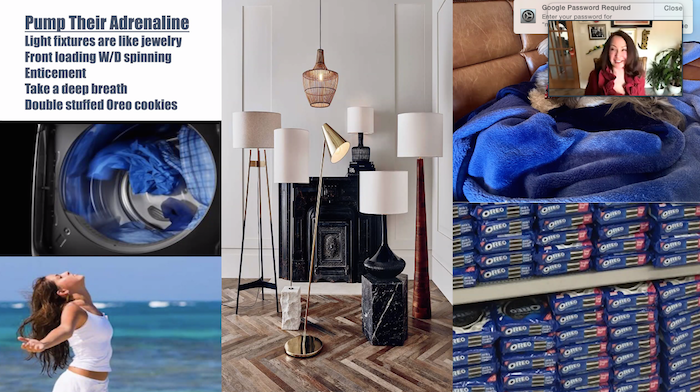 One of Maria's favorites is to fill up an entire kitchen cabinet with Oreo cookies. "This is a great conversation starter, and they'll remember you," says Maria. Especially if you offer them a package of Oreos to take home. "People like motion," she adds. "If you have a front load dryer, put something in it for the duration of the tour."
Decorating and Mini-Model Tips
When decorating a model, don't go too large with area rugs. A smaller area rug allows wood to be seen and that's a good thing. Pillows with writing capture attention in the living room or bedroom. Keep in mind that a perfect bed may feel too formal, while a slightly messy bed is more approachable. On the bedside table, include some stacked books with a cup on top. And keep the windows open during the tour.
A mini-model is accessorized with household items like towels, canisters and small rugs—but not furniture. These accessories can be packed up into a large bag and easily moved from vacancy to vacancy. Maria suggests using bright, uplifting colors like pinks and oranges but also coordinate with the branded colors of the apartment community as needed. This mini-model shopping checklist can help.
Sometimes you do have to show a vacant apartment. Putting a floor lamp in the living room can make a huge difference and so can changing light bulbs to a yellow tint rather than blue. "A well-lit room will look better. And lighting fixtures are like jewelry," adds Maria. "Be proud of the product," she says. "Hide a wrinkle and show off your best feature."
Visit Maria Pietroforte at mariapietroforte.com or maria@mariapietroforte.com