By Diana Mosher
Real estate investors love seeing what's new at hotels in major cities and off the beaten track. The apartment and hospitality sectors have much in common, and there are many take-aways to be observed in the areas of customer service, technology, amenities and of course design. Some, like Gidi Cohen founder and CEO of Cohen Goldstein Investment Strategies (CGI) based in Los Angeles, travel to exotic locales to glean ideas for upcoming multifamily projects. Read my interview with Gidi Cohen for more ideas on revitalizing distressed apartment assets with flair and functionality.
For those who want to stay more local, check out Boutique Design New York (BDNY). This one-stop experience for seeing what's new and what's next for hotel design and operation touches down every fall at the Javits Center in New York.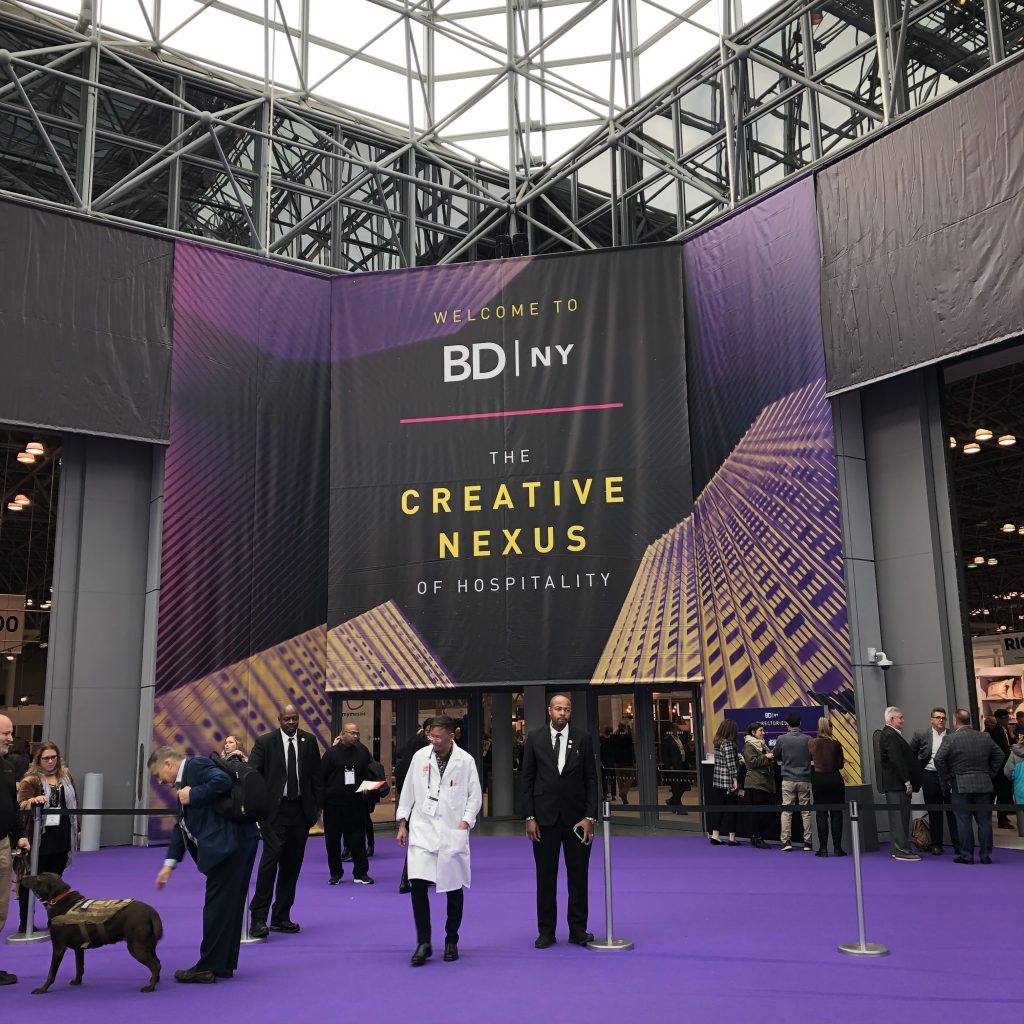 These days the marketing folks at hotels and apartments are deeply immersed in creating vignettes that will encourage guests/renters to capture a unique visual experience and post to Instagram. Instagrammable moments aka user generated marketing is priceless for brand recognition. We spotted many products at BDNY that are perfect for social media stardom.
A pop of bold color on an accent wall or room divider will almost always get a reaction from passersby to strike a pose. The glamorous artistic surfaces by Miami-based Riznik caught my attention at BDNY right away. Their stunning Eklektic marble is pictured below.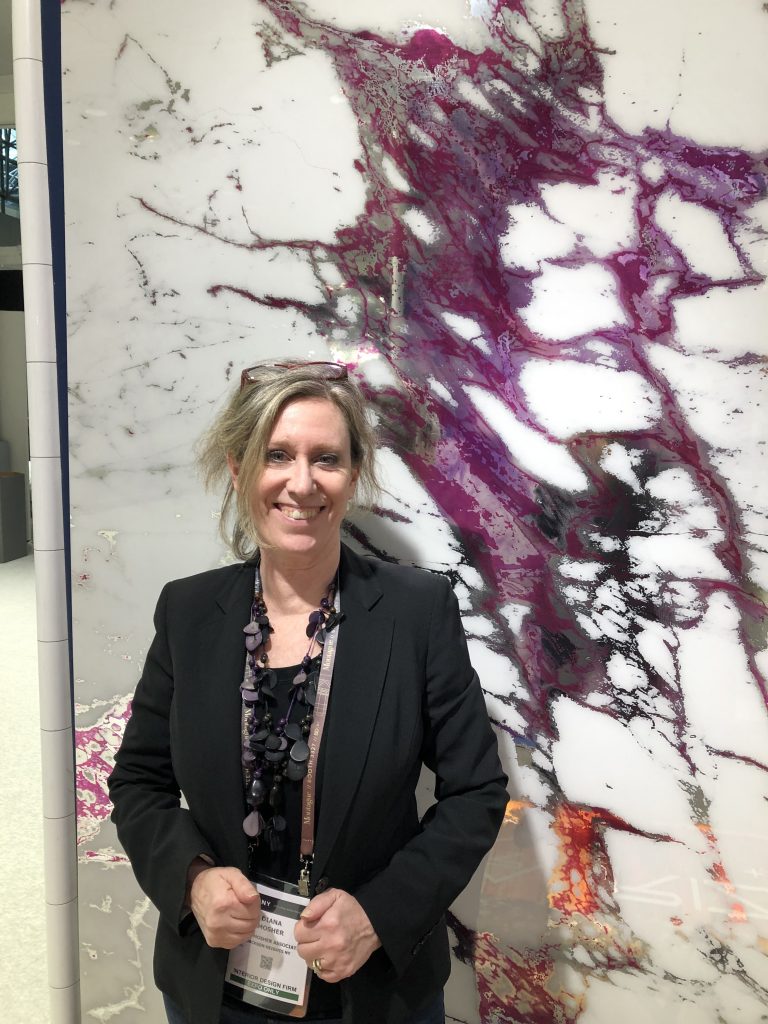 Interesting lighting is another way to bring a unique perspective to a space. Chestnut (pictured below) is an organic, transformative and iconic design by VISO Design Studio.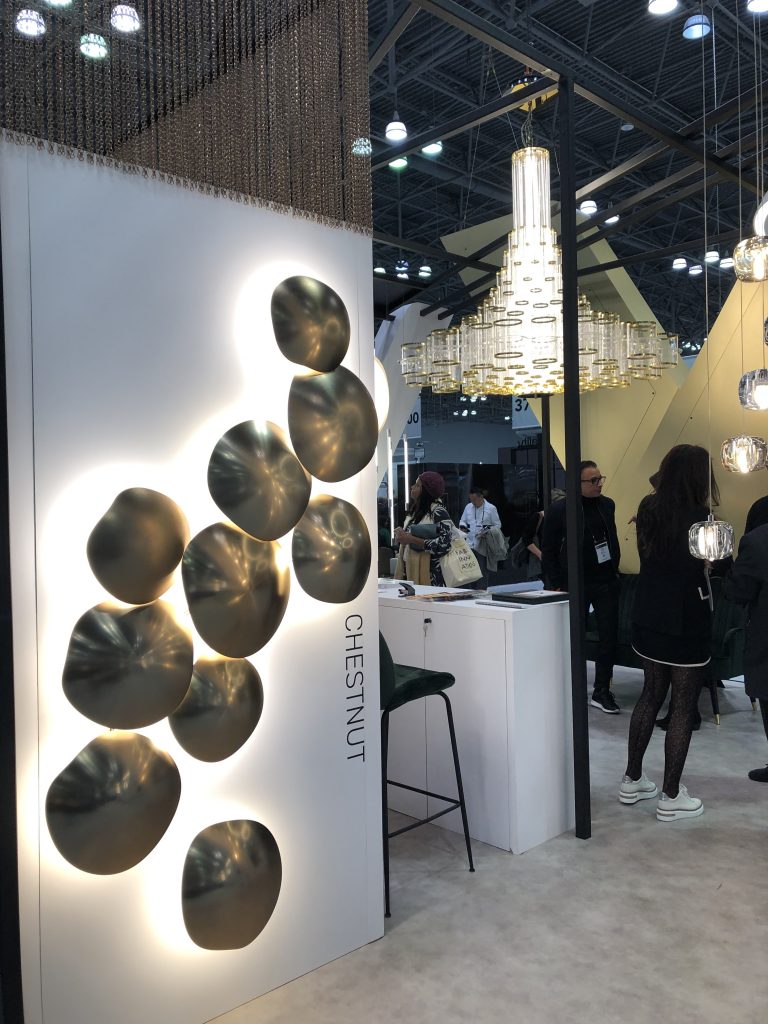 Make sure to leave some room in the budget for edgy art and accessories like this conversation starter from Phillips Collection (below).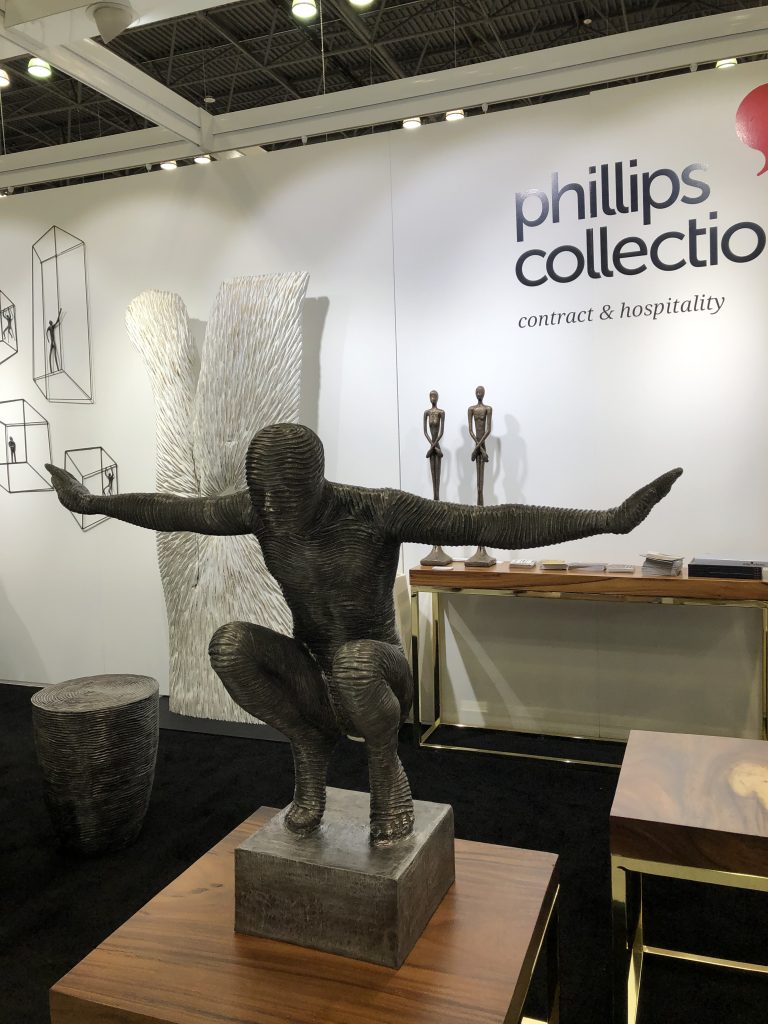 An unexpected element like this oversized lamp (it's actually a powerful outdoor heater) by Kindle Living will also guarantee a photo op.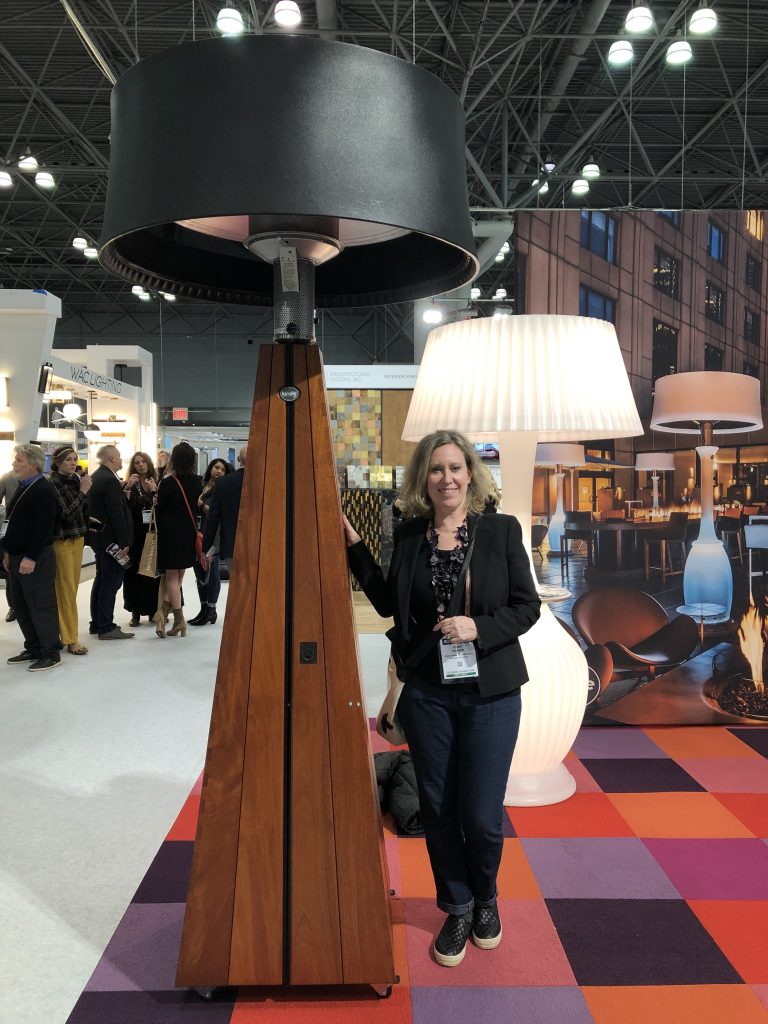 Taking its cues from the ongoing concrete trend, this stylish Ultralight Concrete Fire Pit by Dekko (below) makes a modern design statement.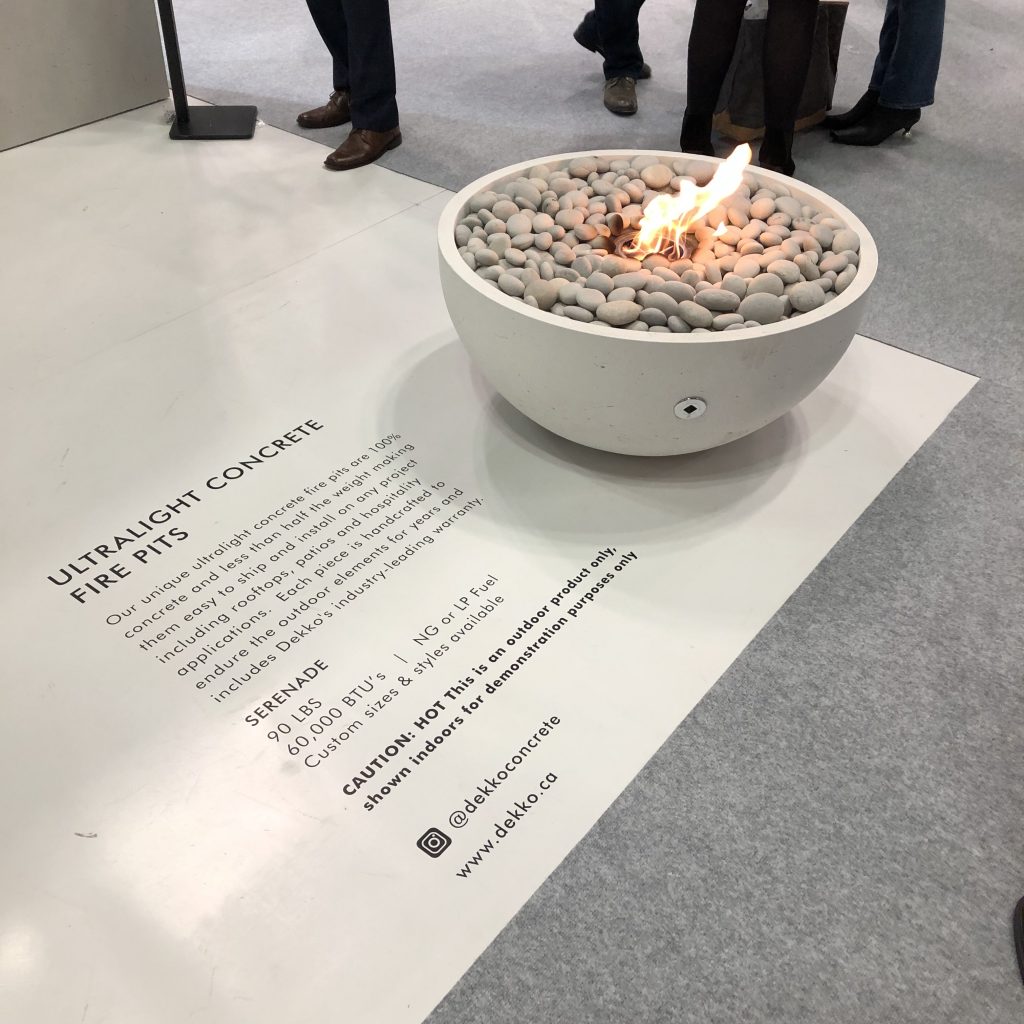 Colorful outdoor furniture in bold sculptural shapes by Tonik will appeal to residents of all ages (pictured below).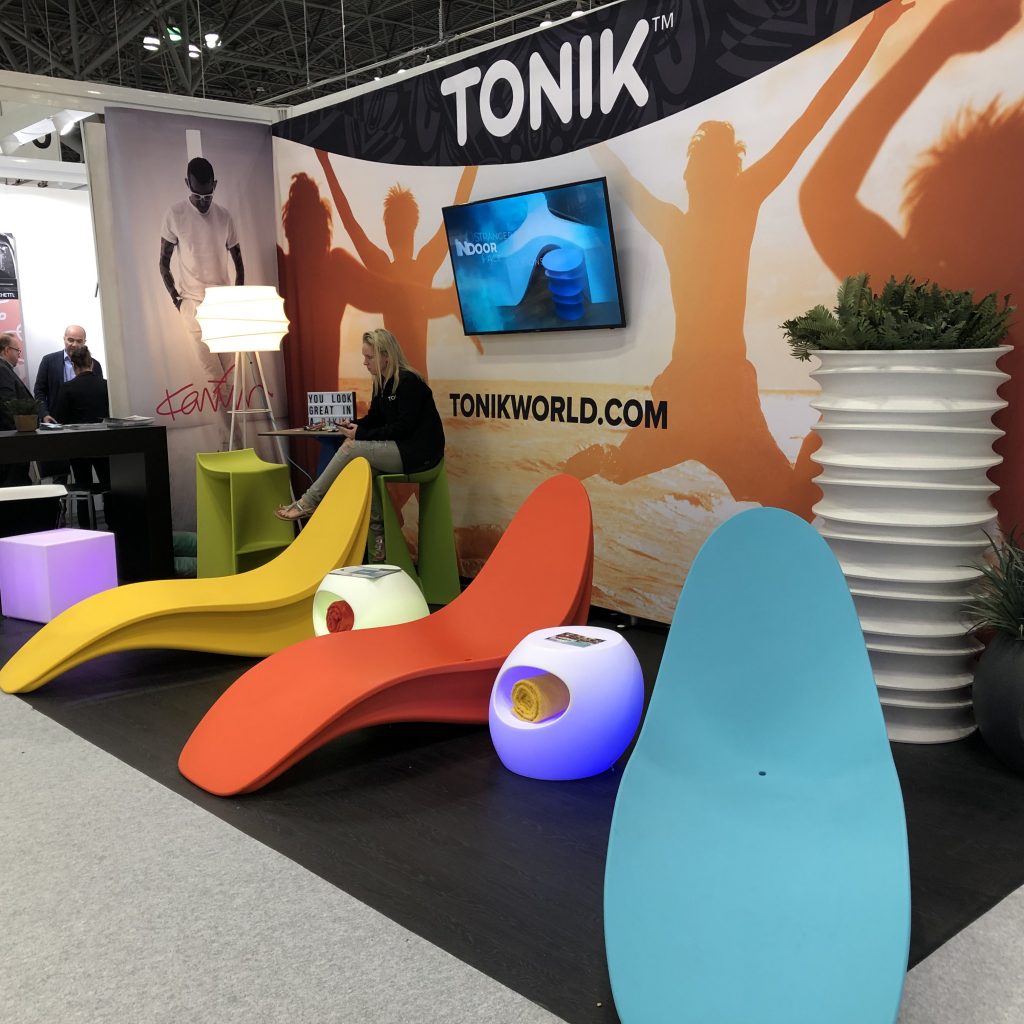 These are just some of the many hospitality design products on the market at BDNY 2019 that could also be incorporated into an apartment property's design. Which ones would you like to see show up on residents' Instagram feeds?