By Diana Mosher
Interior design trends come and go so quickly. If you're a homeowner, you might wish you had a crystal ball before investing in new furniture or home improvements. This is especially true if you'll be putting your home on the market—or you want to make sure your real estate investment will be attractive to a variety of buyers if you decide to sell in the future.
For these reasons, and also to help guide manufacturers and interior designers who bring products to market, the International Furnishings & Design Association (IFDA) put together its Crystal Ball Committee. Since 2000, the committee has surveyed experts to predict the American home 10 years into the future. The 2030 predictions were shared in an IFDA NY Chapter virtual panel discussion "The Future of Home: How Our Homes and Home Life are About to Change."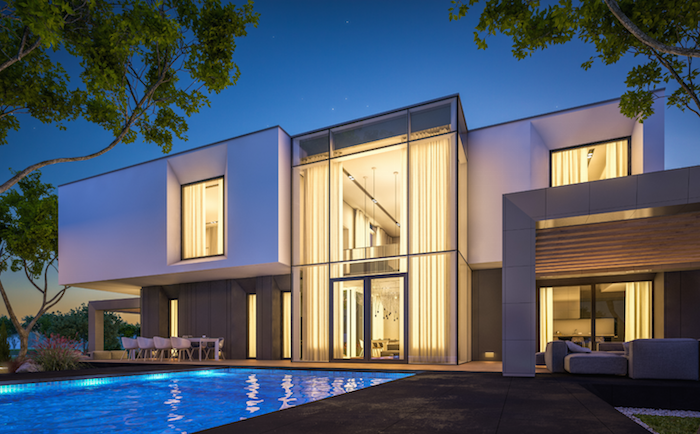 More Multifunctional Spaces
The Crystal Ball Committee agrees that homes will get smaller and be reconfigured for multiple purposes in the next decade. The number one biggest change noticed by Mary and AlGiaquinto, partners atPlum Builders, Inc. in East Hampton, NY is the demand for sustainable exterior materials with little or no maintenance. Less maintenance, of course, means lower overhead for owners. The average house now is between 5,000 sq. ft. and 8,000 sq. ft. When new buyers realize that maintenance is a serious priority, they are receptive to materials that require less care.
We'll also continue to see a drive for a smaller carbon footprint. The Giaquintos are observing more demand for solar and geo thermal to reduce the usage of fossil fuels. Homeowners will continue to have concerns about HVAC, too, and will demand the most innovative filters and clean air distribution systems.
The mudroom is a major feature now in residential design as a transition zone to prevent germs from entering inside the home. This trend will continue beyond COVID. The bedroom used to be just a place to change clothes; going forward the bedroom will continue to be larger—not only the ensuite master bedroom, but also other bedrooms because young people have been spending more time on Zoom for school and entertainment. These options will continue past the pandemic.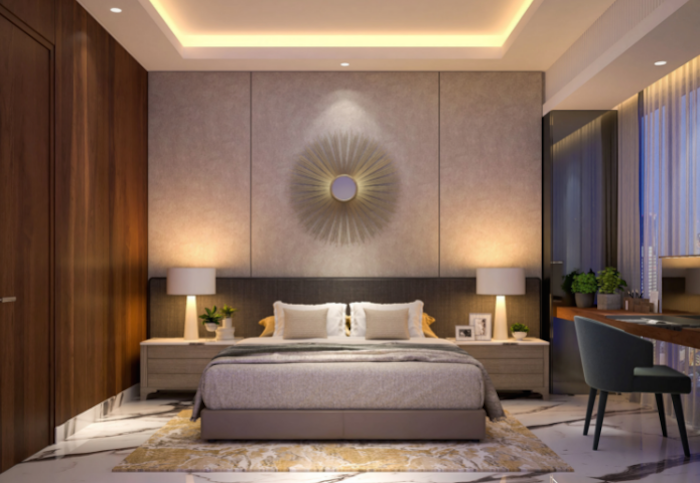 During COVID clients who work at home have requested dedicated Zoom rooms designed with privacy where they can talk out loud. It requires a simple desk, large monitor and modulated light. This can be any small room, because they will go to a different room to be creative. COVID also accelerated the need for more study space at home, but the heart of the home will still be the kitchen, according to Anthony Carrino, an award-winning renovator starring with his cousin John in HGTV's hit show Kitchen Cousins and with Ellen DeGeneres in The Build Up.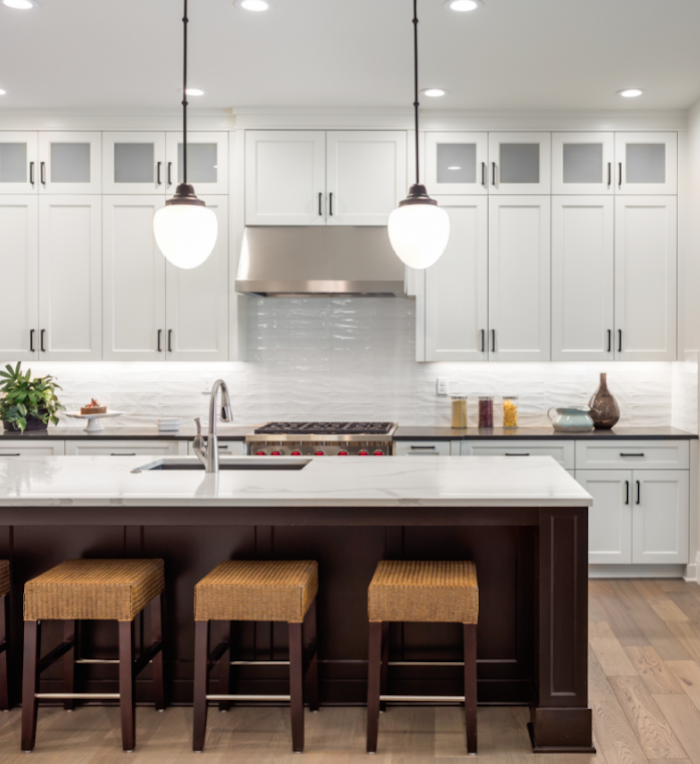 "The kitchen is becoming more of a multifunctional center," said Carrino. Home schooling requires a place for children to get their work done. You can create a small desk area with the cabinetry layout integrated into the kitchen. The open concept kitchen has been trending for years. "I don't see it closed any time soon," adds Carrino, whose digital series, TheBuild.tv, shows real homeowners how to renovate in real time.
Urban Flight
How many of the short term changes like urban flight and spending more on home upgrades will stick beyond COVID? "I don't think that cities are going away. But the flight to the suburbs is still a reality. Having a tiny home in the city is not as desirable. Buyers do want garages and soccer fields," said home furnishings retail columnist Warren Shoulberg who contributes to The Robb Report, Forbes.com and The Business of Home.
"Urban flight will be here a while," added Shoulberg. In terms of sustainable building materials, he thinks the cost must come down further before they are more widely adopted. It must be competitive. "This will happen, but until there is parity with traditional building methods it will be a challenge."
Carrion too has been watching the migration to the suburbs. "It's interesting. I think COVID was a catalyst," he said. But the trend was on its way. "It proved to corporate America that telecommuting works, and that the amount of corporate real estate needed is less than originally thought." Human nature being what it is, he thinks we will go back to to what is most convenient.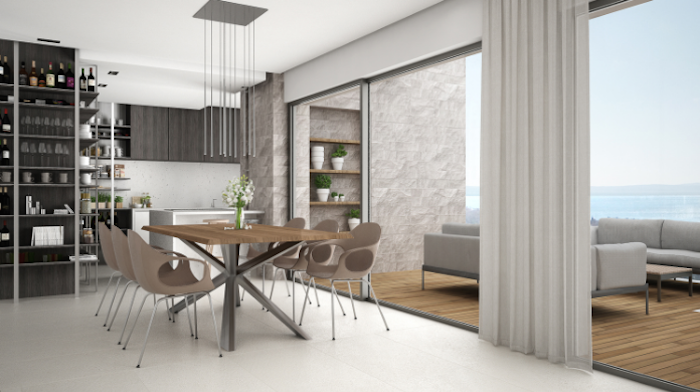 Carrion is seeing more outdoor space as well as areas that internally and cohesively blend indoors with outdoors using glass, multi slides, bi-folds and accordions. The outdoors is not an after thought.
Shoulberg noted that demand for outside living in backyards, patios and terraces will explode in single family, townhouses and apartments too. The outdoor home furnishing business will thrive. "Firepits, umbrellas, barbecues… people will put a premium on the outdoor room," added Shoulberg.
The Giaquintos predict inside/outside spaces will also be on the rise. They believe home owners will continue to crave an abundance of natural light which supports wellness. Other innovations in residential design include new storage options for the increase in home deliveries. Recently they designed an Amazon room in a residential garage with locks and refrigeration that can operated remotely.
New Generation of Tech
Carrion is seeing a greater maturity of existing technology in residential spaces rather than a multitude of new advances. And, he believes a light switch should still be able to function normally; in other words, tech should have options for manual workarounds if the internet goes down.
When it comes to running the home, technology should bring a sense of convenience. "I am a big believer in voice," said Carrion. "I see voice assistants becoming central to creating more Tony Stark environments."
Shoulberg agrees that voice absolutely is the wave of the future. People will not want to be glued to their keyboards anymore. "By 2030 there might be one voice format that is standard and ubiquitous; now we have three to four platforms," said Shoulberg. He also thinks technology will become even more central in the presentation of products to consumers and clients. Already, Wayfair provides consumers with the ability to view products and rotate them in the context of their home. Anyone selling products will need to offer this functionality, according to Shoulberg. It will become standard issue not premium. This ability to have AI to show product will be critical.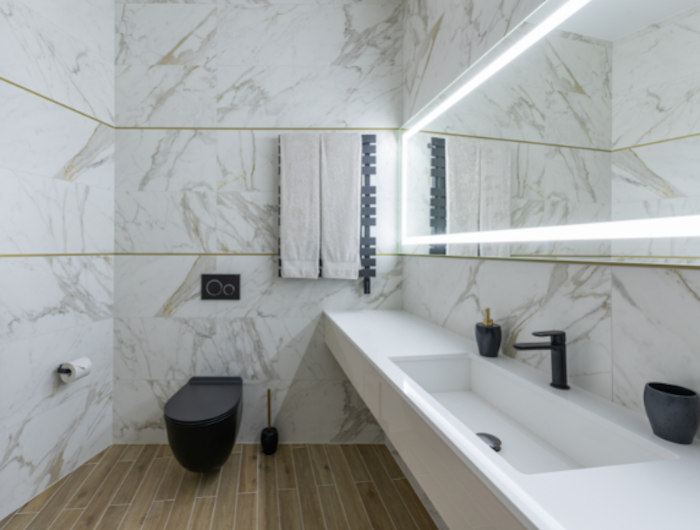 Technology is also enabling the creation of new surface products that look as good as the authentic stone but are easier to maintain. In the kitchen, the Giaquintos have been seeing a reordering of priorities regarding how much money it will take to keep surfaces clean and looking great all the time. Marble is no longer the number one choice for all their clients. Surfaces that mimic the look of real stone keep getting better so you don't have to compromise on luxury aesthetics in order to have performance.
Product development, according to Shoulberg, will increasingly put forth choices that integrate functions; for example, the integration of lighting into bathroom mirrors. Expect to see more products that combine multiple functions in new and interesting ways. As we head toward 2030, technology, wellness and convenience will drive the marketplace choices as we design, build and inhabit The Home of the Future.
Need Help with a Design Project?
Are you moving into a new home, moving out or just need to refresh where you live? Contact me today at 347.840.2499 for a complimentary 30-minute discovery call or schedule time on the calendar for a walkthrough of your home or investment property.