By Diana Mosher
Finding a quiet spot to work—or being able to block out background noise in spaces shared with others—is a recurring challenge in home offices and for apartment residents working at home from designated co-working spaces in their apartment properties. Now, through a new partnership, Unika Vaev is carrying Abstracta acoustic products. Two new collections, Trumpet and Pillar, can make working at home or in the new crop of highly amentized co-working spaces now offered by apartment developers a less distracting and more productive experience.
Trumpet provide soft lighting while reducing noise. It is not an acoustic panel with LED lighting. It is a lamp with acoustic properties. Remarkably thin, Trumpet lends an elegant aesthetic to any space while contributing to noise reduction. Trumpet was designed for a dining room in an Andorra ski-resort which, on an average day, is filled with 400 energetic kids with ski boots.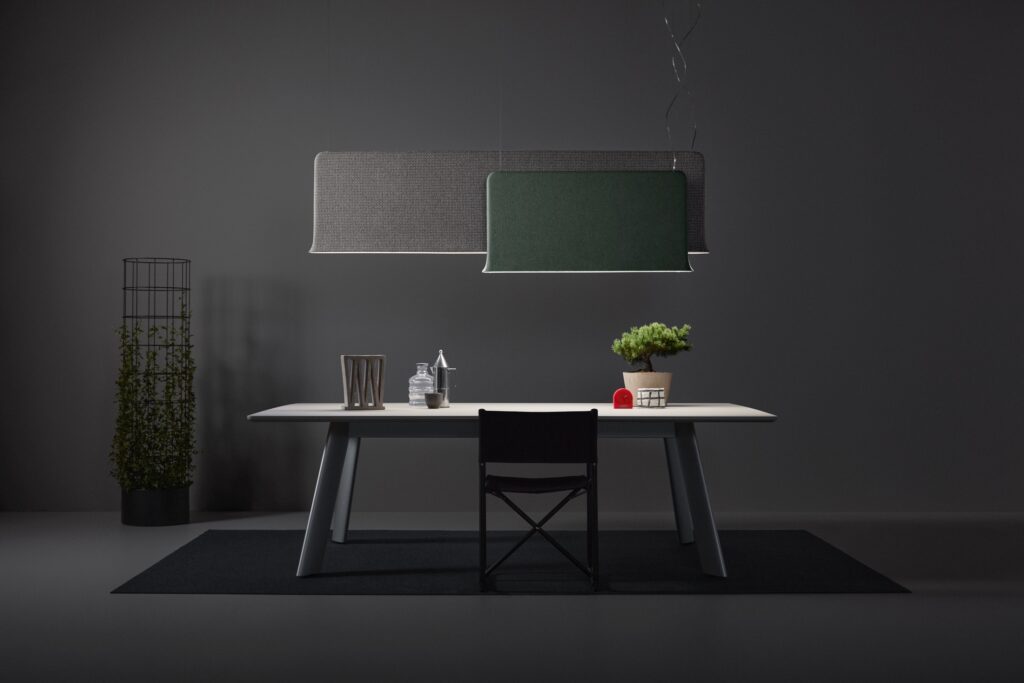 Trumpet was designed by Cutu Mazuelos and Eva Prego for Stone Designs. Like many of their designs, Trumpet was influenced by Japanese and Scandinavian culture and is characterized by simplicity and attention to detail. Trumpet has a solid wood body and an acoustic core made from recycled waste fabrics and used PET bottles. Trumpet comes in two standard sizes and in a wide selection of fabrics and colors. Custom sizes are also available.
The dB Pillar Collection is a game-changer in the field of acoustic furniture. Combined with the material and the pillar design, the collection employs unique acoustic features that radically reduce the level of low frequency noise in your space. dB Pillar is also unique from an environmental viewpoint, as the pillars are filled with textile scraps from Abstracta's factory.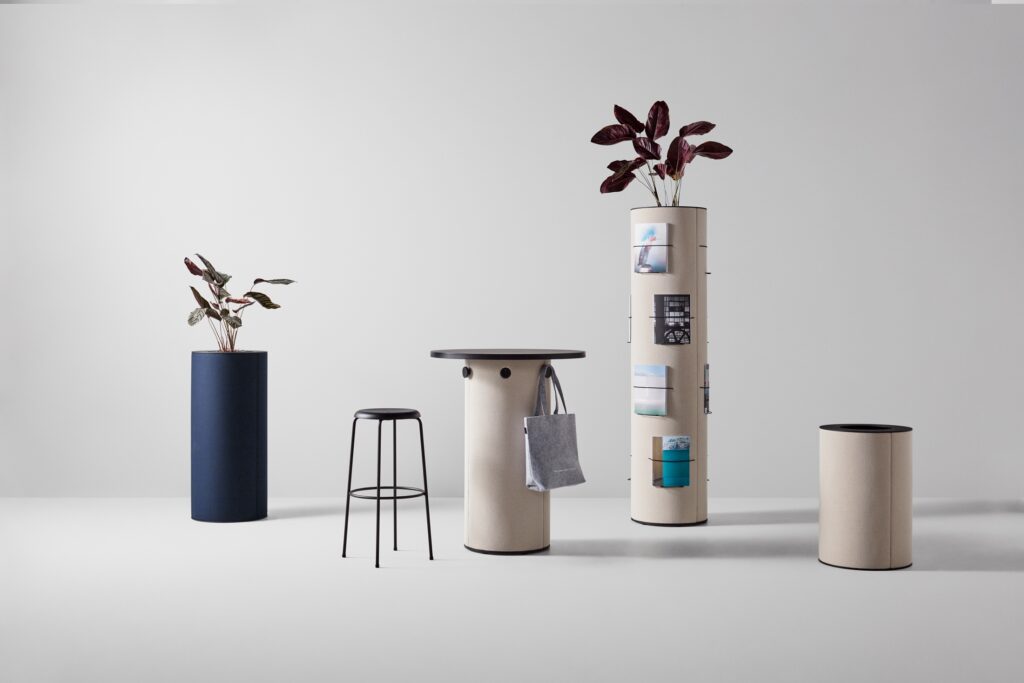 For this collection, Swedish designer, Thomas Bernstrand, explores the potential of the pillar, an essential element of architecture to add new value and function to a space. Since antiquity, the pillar has been used not only as support for buildings, but also as an ornament or a monument. Thomas Bernstrand's version of the pillar makes a playful reference to the latter.
dB Pillar includes tables, stools and pillars available in various heights and features. The products are available in a wide selection of fabrics and colors. The tables include power outlets for phones and laptops as well.