By Diana Mosher
This summer I was able to attend several live events including NY NOW. It was great to be back at Javits even if the show had fewer exhibitors than before COVID. The energy was good, and the brands that showed up had an opportunity to shine. 
Serving as an IFDA Selects judge was a terrific way to go more in depth on the products while comparing notes with other jurors. Here's what caught my eye—and why.
Art Meets Functionality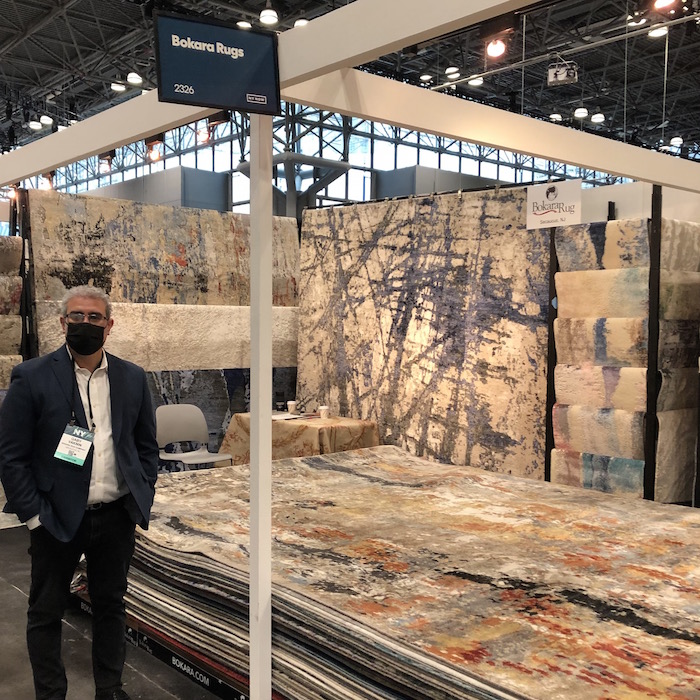 It's hard to pass the Bokara Rug Company without wanting to taking pictures. Every rug is a unique work of art. Every space looks upgraded when you introduce a wool carpet. And while wool is a luxe material, it's also durable. Check out Bokara Rug's virtual showroom.
Indoor-Outdoor Seating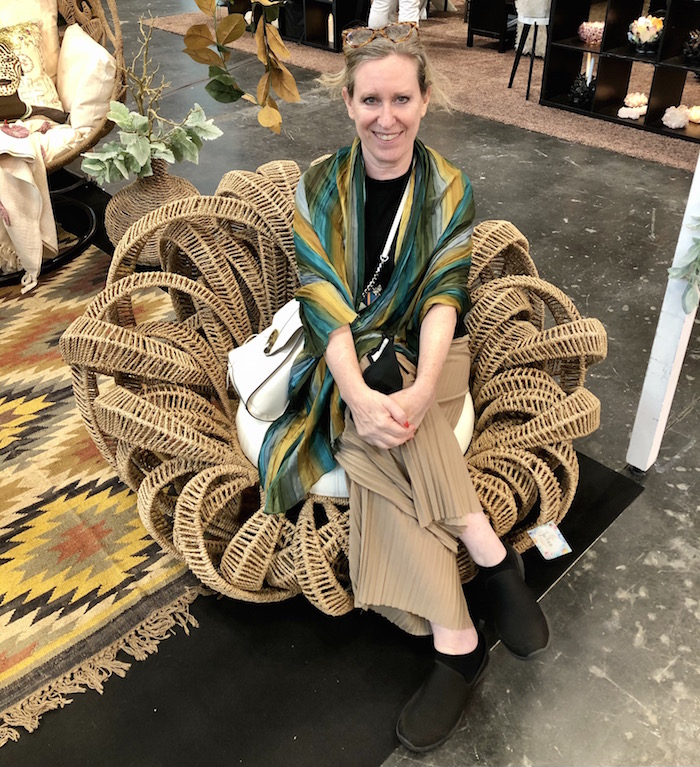 Nothing says "Wellness" like natural fibers and bringing outdoor elements inside. We awarded the Fern Fairy Chair by Liz Anson of Jo-Liza International an IFDA Selects 2021 Award at NY Now. Her whimsical design was inspired by ferns, looks like a sea lily and is made of sustainable seagrass. It is also very comfortable!
Fabulous Finishing Touches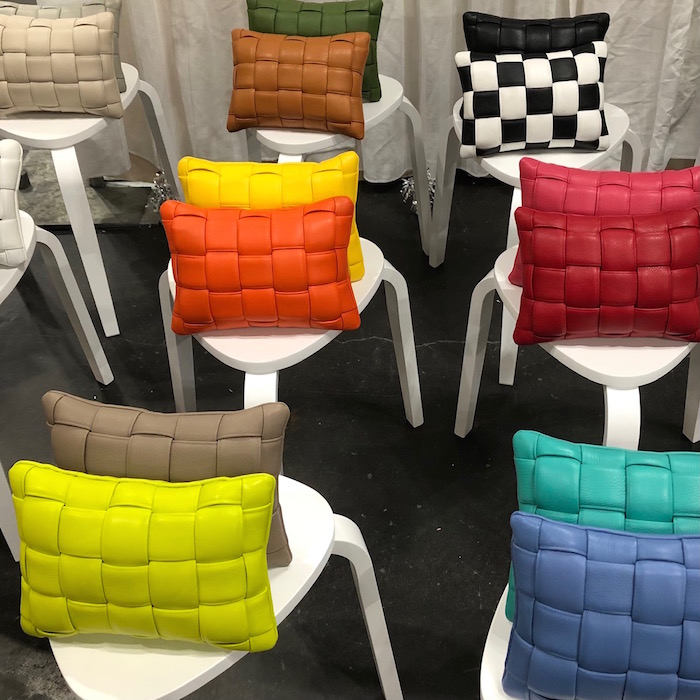 Having recently staged a client's apartment for sale this summer, I spent the month of June hyper-focused on accessories that would enhance the listing photography, and also look great in person during open houses. These leather pillows by Koff add a pop of color and they also have an amazing firmness that will enhance your well-dressed bed. They look just as great in the living room. We awarded Koff an IFDA Selects Award in the Decorative Accessories category.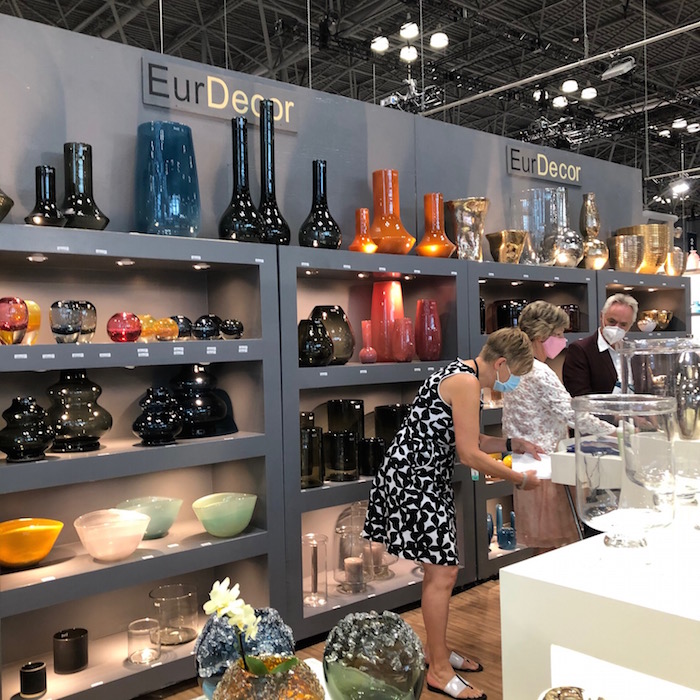 The products at EurDecor also caught my eye. EurDecor is the exclusive distributor of DutZ and Ecri luxury products in the U.S. EurDecor has thousands of colors and styles for endless decorating possibilities.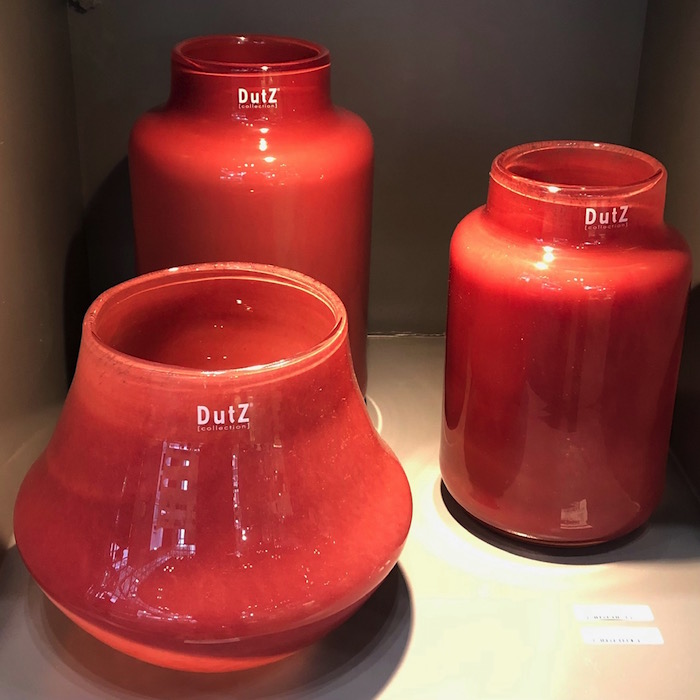 Hand-blown glass by DutZ for EurDecor.
Lighting and More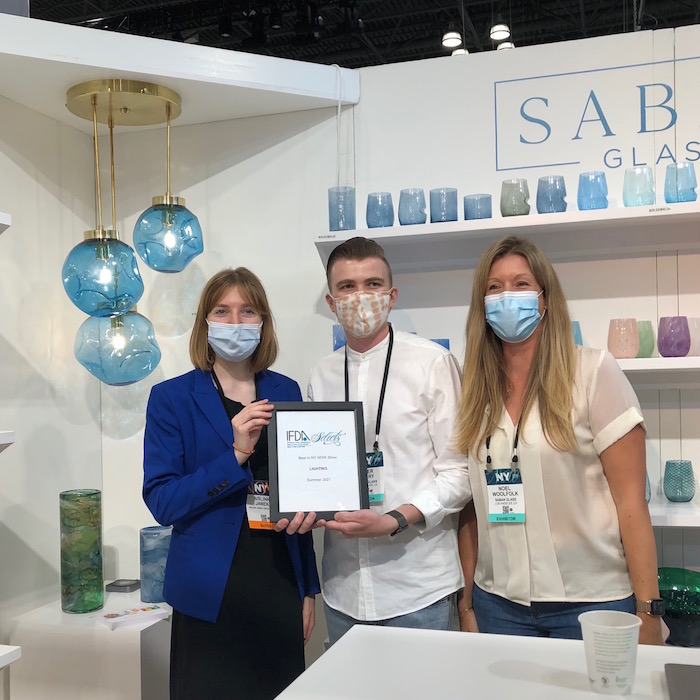 Saban Glass was also at NY NOW with a selection of hand-crafted glass creations. Saban Glass received an IFDA Selects Award in the Lighting category.  
Appealing to Pet Owners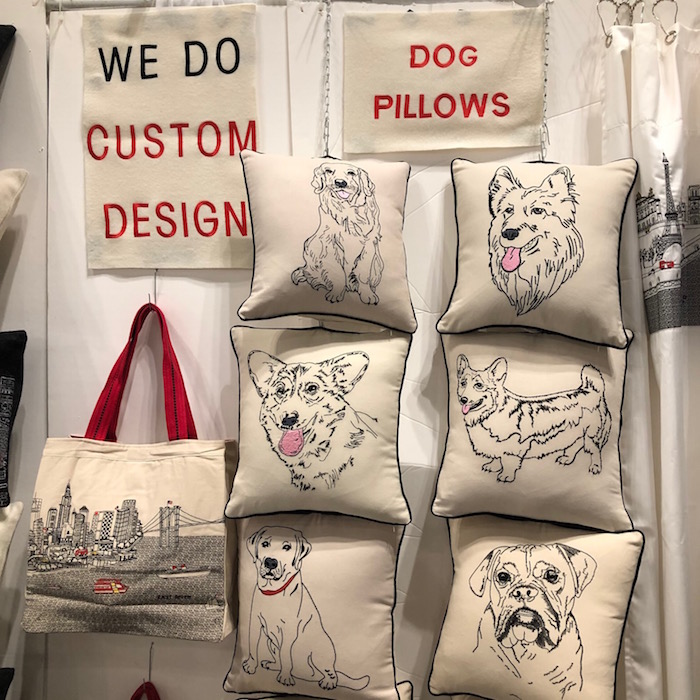 Whether you're leasing apartments or outfitting your own nest, chances are there's a pet involved. We're used to seeing products for dog lovers (like these custom pillows). Could an apartment leasing team work this into the marketing plan during the holidays or as a special promotion?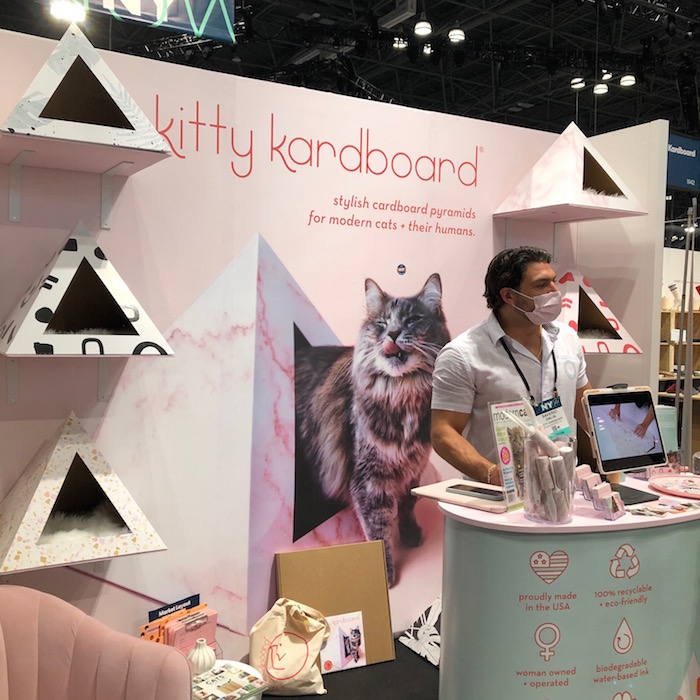 This "box for your cat that looks great on the floor" makes cat owners feel as appreciated and understood as dog owners. It's easy to incorporate the Kitty Kardboard "stylish cardboard pyramids for modern cats + their humans" into virtual or live real estate tours catering to cat owners.
Accessories with a Story
With staging still top of mind, these super eco-friendly hangers got my attention. As multifamily marketing consultant Maria Pietroforte has pointed out, it makes good business sense to use staging props that have a back story and will connect [emotionally] with prospects during the tour.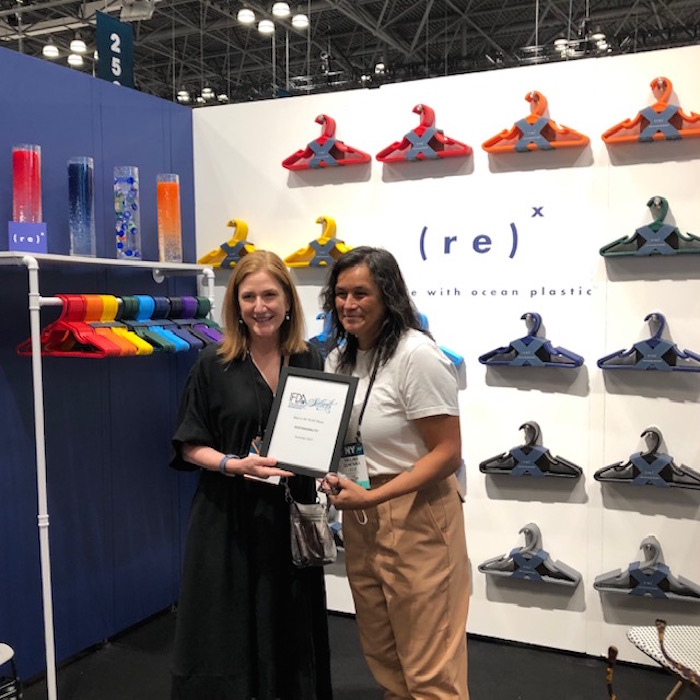 (re)x, an eco-design company founded by Los Angeles-based designer Paulina Quintana, introduced at NY NOW a new hanger made from 100% recycled plastic gathered from the ocean or intercepted before entering the ocean. We awarded the (re)x hanger an IFDA Selects Award in the sustainability category.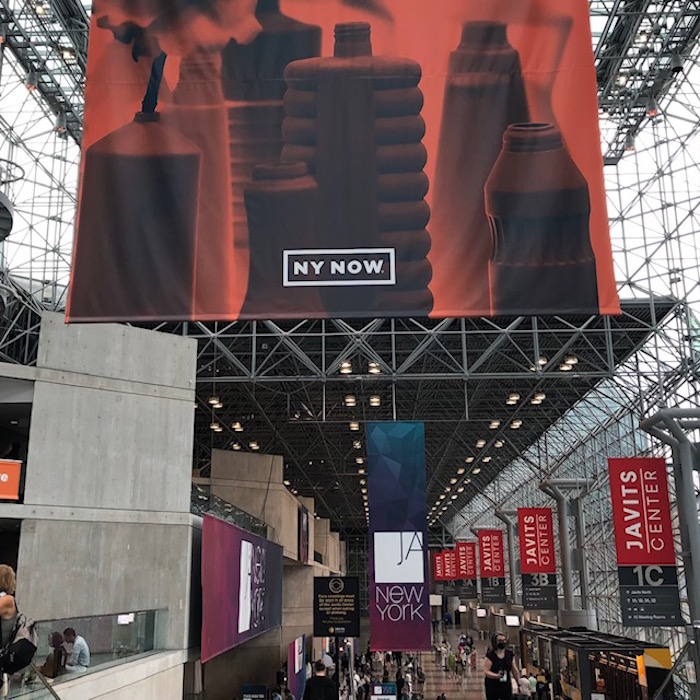 For more information about all the IFDA Select Award winners, follow the IFDA New York Chapter on Instagram at ifdany. And, if you have an upcoming design project, I'd love to hear about it. Contact me here.