By Diana Mosher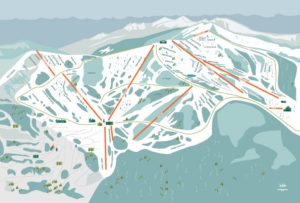 Everyone loves to see a great map hanging on the wall when they walk into a restaurant, hotel or apartment lobby. Maps are highly functional and beautiful too. That's why they're frequently displayed as wall art. World maps appeal to frequent travelers and also inspire those who wish they did not have to stay so close to home. A local map tells the story of the place where it resides. Even better, a custom map of a specific place created in brand color(s) in just the right dimensions will resonate with your apartment residents, condo renters and others for a unique connection with the investment property. I recently interviewed Amy Lee Jennings, an illustrator in Spokane, Washington, to talk about her business Spokaloo: Favorite Place Maps. Amy says she enjoys hearing about people's favorite places and what they love about them. Even more, she loves creating custom maps of these special spots.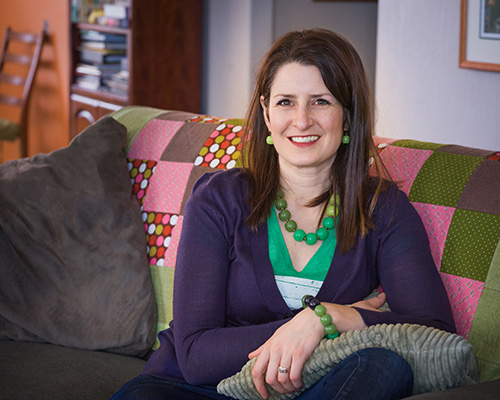 What's the idea behind your business? Why have you focused on custom maps?
Everyone has a favorite place where they long to be—maybe they've only been there once, or maybe they go there all the time. Maybe it's a quiet spot next to a slow-moving river or maybe it's a cabin overlooking a rowdy lakeside marina. Wherever it may be, a Spokaloo map can help you feel connected even when you're not there.
With simple white lines for roads or trails, bold blocks of lime and teal for parks or lakes, a Spokaloo map will make your walls pop with color and brim with the pride of this special location. Backgrounds of a sunset orangey-red or a summery lilac-purple are further personalized by heart, house or star icons to mark this coveted locale.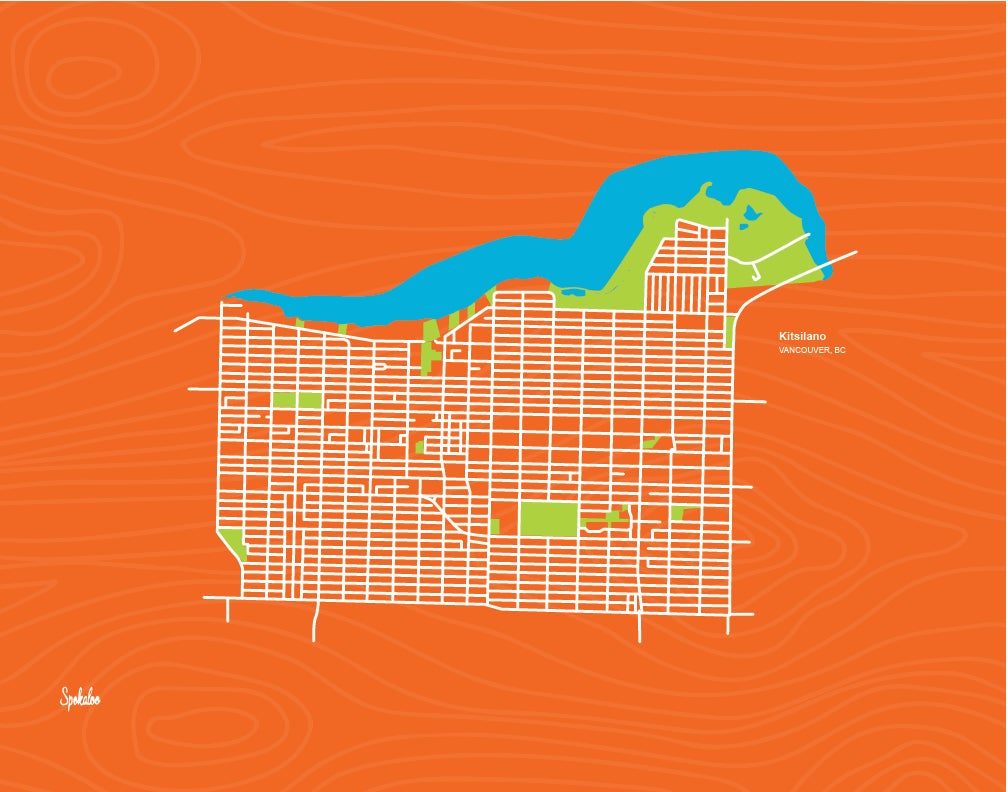 When did you start Spokaloo? How did you come up with the brand name?
Spokaloo started in 2004 when I did t-shirt illustrations of the quickly disappearing iconic mid-century neon signs. The maps seemed to take on an audience of its own—customers really liked them. I wanted to somewhat narrow my scope, and the maps seemed to be the logical thing to do. "Spokaloo" is a common nickname for Spokane.
Maps are so popular now. Have you seen their popularity increase since you started your business?
Yes, Spokaloo is known throughout the arts community for sure and many community members are aware of it. I've mainly gotten the word-out through two local events called Terrain Bazaar Art Markets. This organization has done wonders for artists in Spokane. I can't thank them enough.
Are there any locales in the world that Spokaloo wouldn't illustrate—or is the sky the limit?
I've illustrated every neighborhood in Spokane and every nearby lake—but YES THE SKY'S THE LIMIT. I love maps, I'm up for anything!
Tell us how the creative process works and the process for collaborating with a new client on a custom map.
I've collaborated on dozens of custom maps—a local magazine asked me to create a custom map of all the southeast British Columbia, Canada ski resorts (pictured below). Neither of us had done a project like that, and it was just a lot of back-and-forth. They gave me the content and the criteria to work around and I was able to use my artistic license to make it look cool.
It was great chatting with you. How can people get in touch with you if they have a project they'd like to discuss?
Thanks Diana! I can be reached via this link https://www.spokaloo.net/contact