By Diana Mosher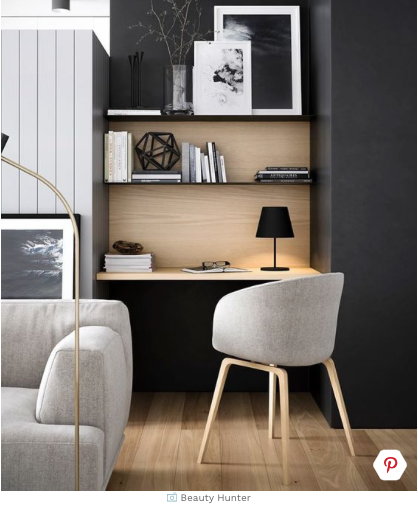 I have a confession to make. I've been redesigning people's virtual offices—or what I can see of them—in my mind's eye since last year. I was already spending a few hours a month on Zoom before the COVID-19 lockdown began.
If you're one of the lucky ones who has kept their job and it can be done from home, you're probably jumping on and off video calls all day. Most of the tech glitches have been figured out and (almost) everyone knows when they have to mute themselves.
Now it's time to take a look at how you've designed your virtual office and what it says about the personal brand you're putting out there for colleagues and clients to see. You don't have to be a creative to set up your virtual office, but a bit of the right styling goes a long way toward conveying your brand—whether you're an accountant or a fine artist.
If you'd like a second opinion, I'm offering FREE 30 minute virtual office styling sessions by phone, email or video chat! Contact me at diana@dianamosher.com. And here are some home office ideas to get you started.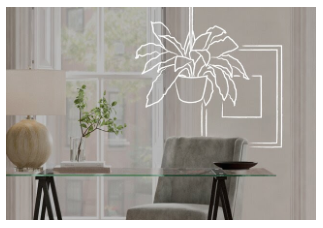 Find the Best Backdrop
I've been spending at least two hours a day on video calls. I continue to notice that some people who have carefully curated their backdrops are falling short while others have a definite talent for setting the scene even when it's not intentional.
One entrepreneur in my bi-weekly business accountability group always joins our calls from the same spot on her sofa in front of a dramatic swath of drapery (no pattern). Her frame also includes a view of the painted wall. The overall effect is a presentation that raises the bar for our entire group.
Sometimes you just use what you have and it turns out great. One member of our group has a beautiful exposed brick wall in her home office. She doesn't need any further props or styling for her video calls.
Lighting at Eye Level
A note about windows and lighting: experts suggest facing the window for best results. As a general guideline, the natural light will be flattering to your face.
Those who successfully conduct video conferencing from the comfort of their sofas have discovered they can have their laptop at the optimum height—with camera at eye level—by propping up their computer on a stack of books. But remember that having your computer on a desk does not guarantee that your camera is at eye level… too high or too low produces poor results.
Create Several Zones
Some of us like to answer a few emails at the sofa before heading to the desk which might be the dining room table. If this is how your roll, you're actually modeling the cutting edge in workplace design.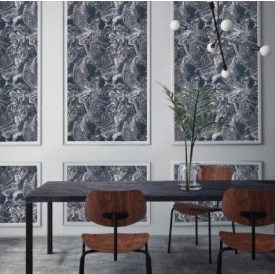 In the edgiest offices around the world, employees are assigned a locker for their supplies and files, but they have no permanent desk or desktop computer. They pick up their super lightweight laptops and move through a variety of spaces during the day for different types of activities from "heads down" work to meetings. Many workspaces have been intentionally designed with residential-style furniture so they feel as comfortable as your living room.
This same approach of having different zones for different functions translates well to the home office especially if you don't have a dedicated room just for work. You can just as easily carve out a corner in the living room, bedroom or kitchen to set up a desk or table.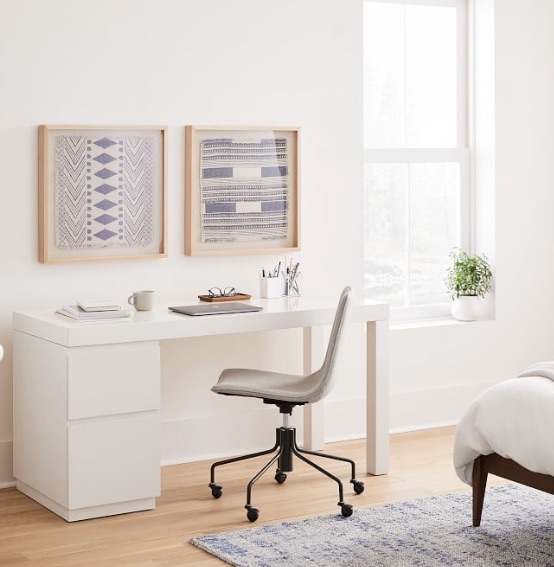 Repurpose Existing Furniture
If you're short on space, repurposing a favorite residential chair from another room during the work day is a fine solution. Or, this might be the time to finally invest in an ergonomic task chair or executive chair for your home work usage.
Today, more than ever before, there are so many space-saving and stylish options at every price point, and just as many resources for staying organized. Check out Apartment Therapy's article: 8 Ways to Keep Your Makeshift Home Office Clutter-Free and Cool.
Set the Stage with Paint and Pattern
If you've created a home office nook within another room, you can define the area with color or pattern using paint or try one of the removable wallpapers. If you're styling a home office for the first time and/or think this space might be temporary, then a temporary wallpaper might be the solution you've been looking for. Be careful with pattern and color. A little goes a long way. Test it out before making a commitment.
If you need to be able to video conference from any room in your home, and you want to present a consistent brand, then consider creating a portable backdrop. Cover a piece of foam board with one of the removable wallpapers or fabric or graphics containing your logo and brand colors.
Do You Like What You See?
Next time you're on a video call, take a critical look at what you're putting out there for others to see. Ask yourself whether your back drop is too bland, too busy, too cluttered or too bare? Are you sitting too close to the wall? Should there be a piece of art behind you?
Have an associate take a screen shot so you can study it later. And if you'd like a second opinion, I'm offering FREE 30 minute virtual office styling sessions by phone, email or video chat! Contact me at diana@dianamosher.com.