By Diana Mosher
Audrey Lane is a luxury tile design firm founded by Holli Van Cleave and Jennifer Horning. The idea for the line started when these two self-described second generation "tile nerds" discovered a need in the industry for a bespoke option made entirely from porcelain tile. Audrey Lane is focused on the high end hospitality and commercial design industry. Their goal is to give designers the option to artfully design a one-of-a-kind tile for their client projects. It all starts with an extensive color palette with 97 options including wood looks, metal, natural stone and solid colors. I was intrigued by their beautiful products and also wanted to know about their affinity for Audrey Hepburn who they reference from time to time in their marketing campaigns. I recently caught up with Holli and Jennifer. Read my interview.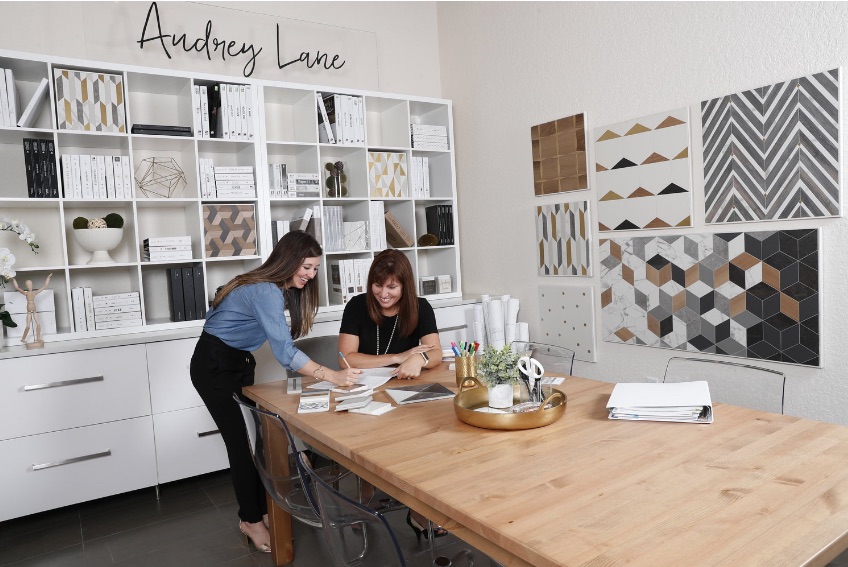 Tell us about your brand and your connection to Audrey Hepburn.
From inception, we knew we wanted to include the name Audrey in our company name as a nod to Audrey Hepburn. I (Holli) experienced the terrible tragedy of losing my daughter in 2005 (age 19) to suicide. She closely resembled Audrey Hepburn. When Jen approached me about starting the company—a long time dream of ours—it was the perfect way to honor Kayli and it allowed me to focus my energy on something beautiful that brings me joy. Jennifer also lost her mother in 2018, so carrying on the tile legacy is just as important for her as well.
Our mission is to reveal what's possible in the world of design while creating a positive environment for our Audrey Lane team, our clients and all those who come in contact with our product. We are designers at heart and second generation tile nerds—true story. Both of our mothers were in the flooring industry. We like to say we have grout running through our veins. Knowing this, our clients can rest assured their project is in good hands from inception to completion. We care as much about designing unique, quality tile as we do the process and finished project. We're proud of what we do and want our clients to share in the same feeling.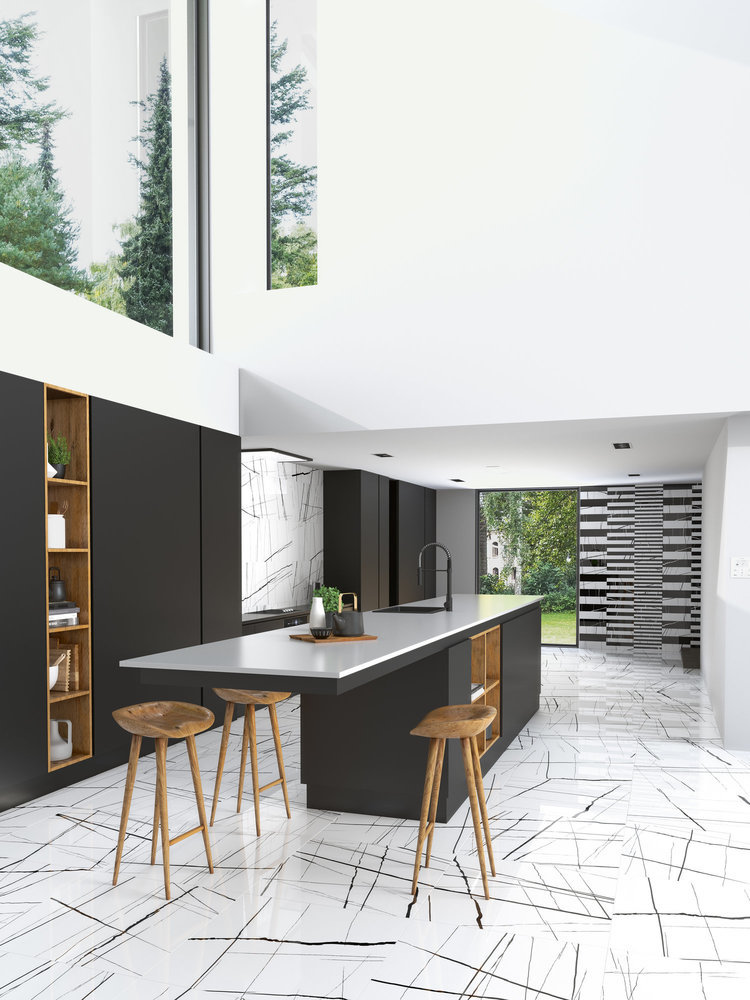 Who is your ideal client?
Smart, artistic, high-end interior designers with a focus on luxury who want to make a statement and bring their exclusive designs to life.
What projects are you working on now?
We partner with flooring agents throughout the country that work directly with commercial architecture and design firms. Our products have been used by Marriott, The Ritz Carlton and Embassy Suites to name a few. We also work with luxury tile showrooms from California to New York that specify our products for high-end residential projects. We just finished our largest project to date—a luxury senior living project—where we designed and fabricated custom borders and medallions for an amazing grand lobby entry and public restrooms.
What has been your biggest success and your biggest challenge?
Our biggest success was the development and implementation of our online custom design tool. We found the perfect developer who clearly understood our vision and helped us bring it to life. This tool is what makes the customizability of our product possible. Our clients have access to design a truly bespoke tile pattern, then visualize it in a room scene. An example of this success is our Cadillac Hotel project, an Autograph Collection hotel by Marriott. The design firm in New York discovered us on Instagram and used our online custom design tool to create a custom triangle tile pattern mixing white, grey and blue colors which was specified as the shower pan for all bathroom units.
As a start up company, our biggest challenge has been discovering the importance of building the "right" team to maintain our customer service and production expectations. We've learned a few do's and don'ts along the way, and are very happy with the amazing talented team we're working with.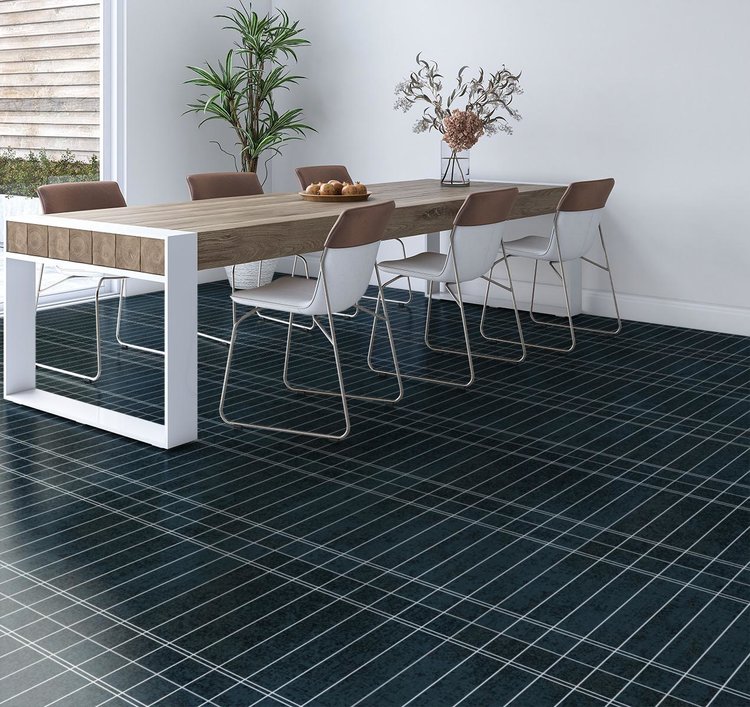 What inspires you? Are you watching any particular trends?
We look at new products trending in Europe in the design industry and are inspired by everything from furniture to wall coverings, lighting and more. Of course, we have close relationships with the Italian porcelain factories and also pay close attention to their tile trends. Sometimes we run across a "wild" new shape or pattern and think "What were they thinking?" Then a few months later it's grown on us and we're inspired to create our own version. We love watching color trends, and we also appreciate how all things old are new again.
Would you like to share something interesting or unique in your process?
Water jet cutting can be a complicated process, but our team of experts cover all design and technical aspects so our end result always looks amazing and installs perfectly. A big part of our success is having access to the best raw materials. We source our porcelain from the best Italian and Spanish factories; they cut well which reduces the amount of waste involved in production, and results in a perfect fit for our water jet pattern and shape options.
What projects are next for you?
A few things actually! Every year we like to introduce at least one new series or collection. This year we're planning to update our water jet collection—we have a few new patterns and shapes in mind. We also hope to add a new wall tile collection to our line soon; something colorful, which is exciting.
Did you have to pivot the business during COVID?
Other than working from home for a few months and learning how to utilize team software apps, we were business as usual during COVID. Our production team was able to keep working, and while some showroom business slowed, our commercial projects kept moving forward. We were very blessed to be busy this year amongst the unprecedented changes to the economy. I learned even more the importance of being organized.