By Diana Mosher
When I first started covering multifamily as a real estate editor, I missed my old beat. As a design editor I had spent a lot of time in showrooms and on the expo floor. We interacted with the latest furniture, flooring and finishes.
At real estate conferences, there was no eye candy.
But, I soon discovered that the multifamily industry also speaks the language of design. They just use a different vocabulary. And multifamily panel discussions look at the whole lifecycle of the property: from site selection to financing the deal; from architecture to branding the new property; from marketing and leasing to ensuring the "asset" (aka "the deal") stays fresh and competitive as it ages in the marketplace. 
In fact, it was while I worked as a multifamily real estate editor—becoming familiar with the pain points faced by owners and developers—that I completed my interior design education and decided to specialize in apartment design.
Last November I attended one of my favorites—IMN's Annual Middle-Market Multifamily Forum Northeast. The mood was upbeat at this conference for small to mid-sized apartment owners and developers. Panelists said they're seeing residents coming back to the urban core cities of the Northeast.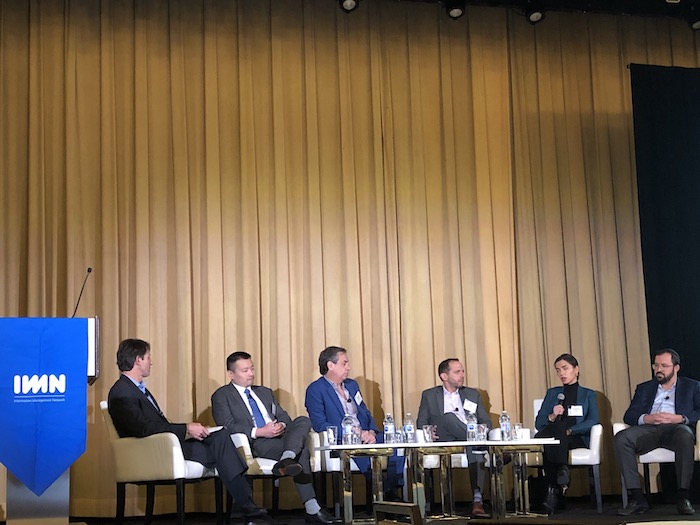 "New York City residential rental activity has returned to pre-COVID levels," said Brian DeLucia, managing partner, Arrivato LLC. "Younger folks like the accessibility to more activities and transportation. Additionally, access to being around other talented colleagues is appealing to career-driven professionals."
Panelist Remy Raisner, founder and CEO, The Raisner Group, said, "We have a strong presence in Bushwick, Bed Stuy and Prospect Lefferts Gardens in North Central Brooklyn. This is our favorite submarket. These are developing markets that do not cease to surprise us. Despite the pandemic, and despite emptying out dramatically at the onset of COVID, especially for Bushwick, they have rapidly bounced back on the strength of their youth and dynamism, and prices are sharply up from pre-COVID levels these days."
Amenities Matter
Counter Management LLC owns and controls nine properties in Center City, Philadelphia. According to Christian Dalzell, co-founder and managing partner, since COVID his most successful amenity has been new, large units with bedrooms and new, well-maintained fitness centers. Outdoor spaces are super popular too since so many are still working from home.
"Prospects first (always) ask if we have any larger units with extra room to work, and if we have a fitness center," Dalzell explained. "We have learned that the presence of a bedroom (even if the studio is identical in every other way) will result in a 15-20 percent increase in rent. Last year, that premium was maybe 5 percent. Beyond that, location and amenities are extremely important."
To save money on rehab and maintenance, Dalzell completes energy audits on all of his buildings on a regular basis. Running toilets and heat lost through the piping above hot water heaters can cost an owner an enormous amount. According to Dalzell, those preventative measures can also reduce the costs for the residents, which protect the property from developing a reputation of being expensive.
"We also reduced the carbon footprint of the entire building, which is becoming a greater concern of the tenants,: said Dalzell. "We have invested in and installed Nest thermostats and LED fixtures and lights throughout the common areas and apartments to reduce our operating costs and to save our tenants money. These new technologies help prolong the life of the heating and cooling equipment and it also allows us to provide our tenants with energy efficient units as well as lower utility bills."
See IMN's Speaker E-Book for more panelist insights into current trends and market developments
New Insights Emerge
Property management is people management and it's all about relationships. According to one panelist, COVID meant that management had to quickly dial in on who their most valued people were… and it wasn't necessarily who they thought. The pandemic has been a reminder that everyone on the team should be a problem solver. Whether they're a maintenance tech or CEO, when they see issues, they should be prepared to jump in and resolve them.
"Like everybody else, we did have people not paying their rent," commented one speaker. "But on the other side, we had higher occupancy than normal. We found that a lot of people were moving less. So our collections really just stayed static."
As one speaker noted, "I wouldn't say necessarily that we're changing our business model, but we're very interested in markets that perhaps we wouldn't have looked at a couple of years ago." The difference now is renters' ability to work remotely and unlimited options for where they can live.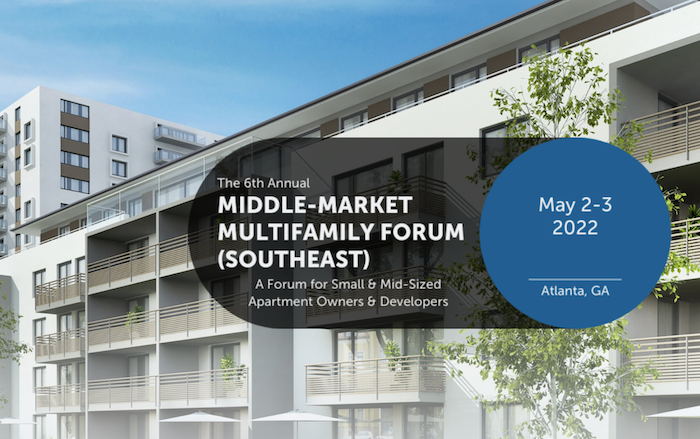 IMN's Middle-Market Multifamily Forum (Southeast) will be in Atlanta on May 2-3. Get more information here.
If you are working on a design project and need a second opinion on finishes, furniture or decorating, click here to schedule a consultation. Or reach me at diana@dianamosher.com.
See my complete list of a la carte design services here.
Let's stay in touch! Sign up for my interior design tips here.