By Diana Mosher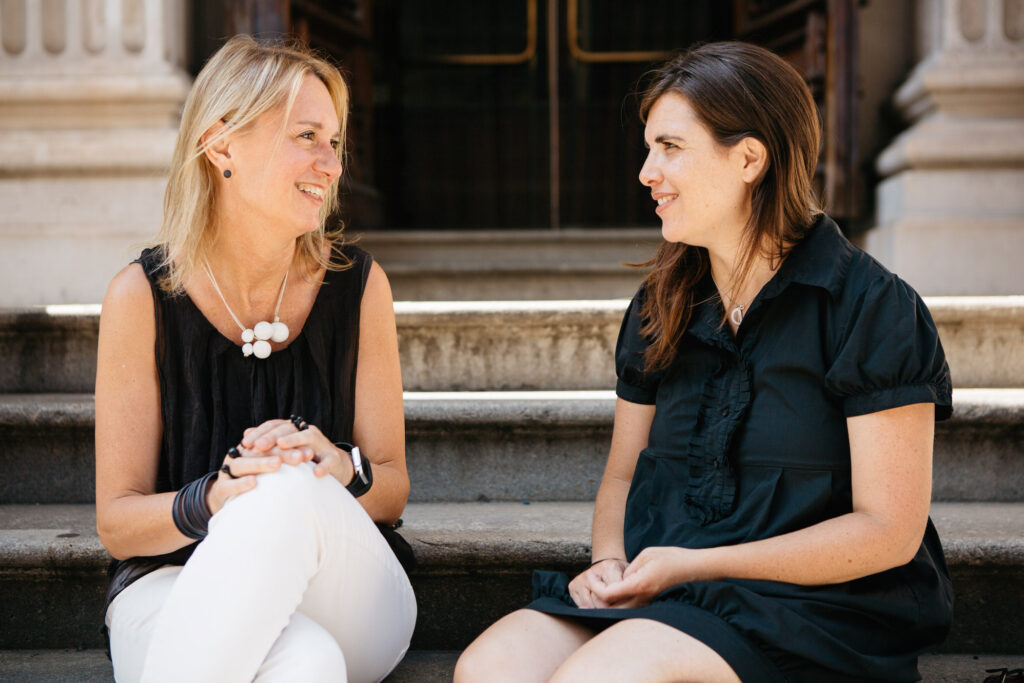 Novità is an award-winning marketing and communications agency devoted to the architecture and design industries. A Certified Women Business Enterprise (WBE), Novità has helped companies address their media relations, marketing and social media needs since 1996. "We are known for our creative energy, our proactive yet personal approach and for bringing products and projects we truly believe in to the attention of designers, editors, influencers and consumers," says Christine Abbate, President of Novità.
From its foundation in Christine's Brooklyn living room, Novità has since grown into a 21-person agency based in NYC with a sister agency in Milan and satellite offices in Atlanta, Boston, Minneapolis and Los Angeles to serve several key US markets. Novità has partner agencies across the globe and has represent(ed) tradeshows, products, architects/designers and exhibitions from Italy, England, Poland, Germany, Belgium, New Zealand, Finland, Mexico and Japan including three US architectural pavilions at the Venice Architecture Biennale. Novità has even led its own own US pavilion exhibition on the circular economy entitled Reckonstruct in a recent Triennale Museum Exhibit.
"Relationship-building is vital to our success, and we have found clients and media really value this consistency. We have clients that have been with us for 25 years (Ceramics of Italy), 10 years, 5 years (and counting!), and I truly believe that our affinity for nurturing and valuing relationships plays an important role in that," Christine told me during our recent interview. I asked her these 5 questions.
What are you working on now?
As our headquarters are in New York, we have always been very involved in the design-scene here. I was a co-founder of Brooklyn Designs, I sit on the Advisory Board for NYCxDesign and I am a board trustee for DIFFA National. Novità is the PR team for DIFFA and we have represented the Architectural Digest Design Show for almost 10 years. We speak multiple languages and love to cross-pollinate between clients and cultures. We have expertise in many design/architectural subjects including: Wellness, Sustainability, Kitchen & Bath, Flooring, Workplace, Lighting, Hospitality, Textiles, Commercial and Residential Indoor and Outdoor Furniture, Giftware and Trade Show Management.
In this unusual moment, with so many events and tradeshows being cancelled and postponed, it's been a unique chance to explore diverse channels of creativity and possibility, for both our clients and internally. We are in the middle now of supporting our clients in planning/executing virtual trade shows, webinars and other digitally driven initiatives.
Internally, we launched a community platform #DesignGetsTogether to open up new channels of discussion and networking, in a time where we can't attend the industry events where we would typically meet new people and see friends and colleagues. It has also served as a way to share and showcase the design community's ever inspiring skills, knowledge and creativity. We have also started producing our own video series on our @novitapr Instagram, the Be Well Series, where we share quick videos around creativity, health and overall wellness, running the gamut from yoga, meditation, collaging, weaving, cooking, mixology, ergonomic tips and more—all led by specialists from within our own network of friends, family and communities!
As an immediate response to the current stand against racism, we have also hosted two panels to address the diversity problem in our industry. Led by our own Joseph Cephas (SVP, Novità), who, joined by Black design industry leaders: Angelita Scott, Ph.D. (Assistant Professor, Georgia Southern University), Maya Bird-Murphy (founder, Chicago Mobile Makers), and Ronnie Belizaire, IIDA (Corporate Real Estate Manager, Daimler), examined the role design plays in solving social justice issues as well as the lack of diversity and representation in the profession. The discussion worked to clearly define the problems that are facing African Americans both in society and in the industry, and then opened up the floor to an interactive Q&A with the attendees to discuss paths forward and how everyone can help. We are also working across #DesignStandsTogether with other agencies in the space to create action-plans with accountability to create genuine change in our industry.
What has been your biggest success—and your biggest challenge?
As I mentioned, relationship-building plays a huge role in our success, not only to our clients and the media but also our employees. The team is, in many ways, our biggest success. Retention for 2019 was 100 percent which is a testament to the growth of this agency along with the professional development and culture we nurture; several staff have remained with Novità for a majority of their careers including our EVP, Danielle McWilliams (16 years) and VPs Kristin Coleman and Alexandra Zwicky (12 years each) and Lucy Mathias (8 years).
Novità cultivates personal growth through mentorship, flexibility and responsibility and with several signature practices and policies. These help us continue to evolve into better partners to our clients, better publicists for the design & architecture world at large and into a more agile company overall.
I do feel that this crisis is perhaps one of the biggest challenges I've faced; due to the uncertainty and the scale of its impact on every industry. The very beginning of this, starting back in March, proved to be quite intense. We were on near constant emergency phone calls with clients around the globe and particularly in Italy helping to navigate the unfolding crisis. It has absolutely confirmed what a global, interconnected world we live in. It's made me appreciate the design events that take us all over the world.
All this said, I believe we are fortunate in so many ways and I'm proud of the team for rising to this situation in true Novità fashion. As clients scaled back or put us on hold, our team got more creative and scrappy and made the best use of the PPP support. We have come up with more creative ways to interact with the media and assist our clients and non-profit partners and have used the time to explore new business opportunities in related sectors.
What inspires you, and what trends are you keeping an eye on?
I am inspired by the talent and kindness of our community. I am blown away by the impact that design has on all of our lives and I am regularly moved by our industry's commitment to climate change. The latest challenges that we are all facing are only bringing us closer together as we work on an overhaul of our design industry systems for racial justice.
Wellness, especially right now, is also incredibly important to us at Novità. We were an early adopter of flexible work policies; individuals can tailor their hours to fit their lifestyle needs through remote working, working parent programs, and mental health days that reflect the demands and reality of life.
Since COVID, the team has been making great strides to implement this growing ideology and create more of a balance in our new work from home (WFH} lifestyle. With our daily routines ruptured and everyone at home, it's been too easy to start work right after your morning cappuccino and not stopping till 9pm. We've started to push each team member to take a daily "happiness hour," encouraging them to practice wellness—whatever that means to them. Whether it's streaming their pilates class, going on a long walk or baking, it's vital to find the space in your day to practice self care in these uncertain and stressful times. We really believe, no matter how busy we get, our workspaces should all encourage their employees to take a daily pause and follow this routine!
What projects are next for Novita?
We are making a strong effort right now to keep looking at innovative ways to cope and stay strong together in this time. This includes taking stock of our client work, evaluating how to expand our services into more robust ongoing offerings or departments—from enhanced Pinterest and influencer programs to new related verticals like bridal and food/spirits. These are industries that we have been touching through our kitchen & bath, gift, lifestyle and hospitality clients, so we are building on them with some pro bono work to create new business opportunities for when we get through all of this.
We've also been cultivating community through this new platform, #DesignStandsTogether, and our initiative with the Be Well series; our goal is to continue exploring these new channels in a meaningful way over the coming months. If anything is certain right now, it's that even as we begin to emerge on the other side of this crisis, our world will not look the same. I think people are craving connection and will be leaning on their respective communities to move forward.
What are your COVID-19 take-aways?
I've been so inspired by how many companies in the industry have stepped up to help their community by sharing strategies, ideas and truly coming together. Even in the weekly community happy hours we have been hosting, we have seen a growing sense of unity and connectivity. The new focus on social justice in the design industry is another opportunity for us to work together to affect change. These tools offer us a brand new way to share ideas, collaborate and network—several times we have experienced two people that have always wanted to meet in person, meeting finally at the Zoom Happy Hour!
This newfound empathy and openness will change the way we do business in the future. I think these acts of service will become even more commonplace, and companies can take the time now to build this into their ethos and corporate culture. I also think the digital tools that we are all perfecting are going to change the way we do business. More people will work from home in the future, even as we return to our offices. More meetings will take place over Zoom. This will affect both residential and commercial design, and firms need to evaluate these shifts and design products and interiors to meet them.