By Diana Mosher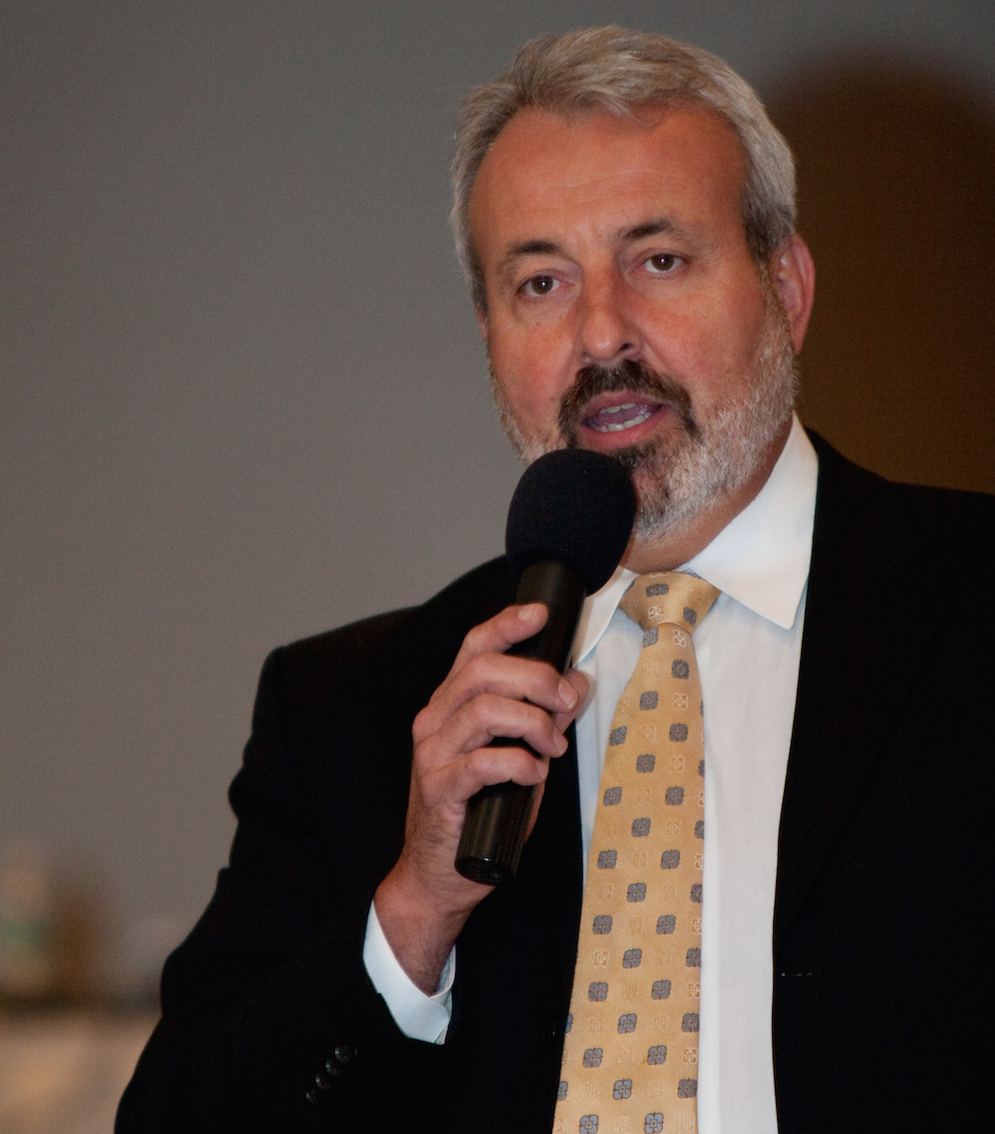 Founded in 1980 by George Vallone and Daniel Gans, the Hoboken Brownstone Company (HBCo) has focused on the artistic restoration of urban neighborhoods in Hoboken and Jersey City, New Jersey. HBCo's redevelopment style is known for melding modern luxury apartments with historically valuable, classic urban architecture. This mix has become popular to metropolitan buyers along the Gold Coast. And the Hoboken Historic Commission recognized two of HBCo's new construction projects—60-68 Jefferson Street and 90-92 Madison Street—with Historic Preservation Awards. In fact, these project were the first and second new construction projects to ever be awarded these certificates. This recognition validates the developer's commitment to developing architecturally pleasing and historically contextual projects that have become the hallmark of their design philosophy. I met George Vallone, President of Hoboken Brownstone Company at a real estate luncheon in Manhattan and I'm pleased that he agreed to be interviewed. We asked him 10 questions.
How would you describe your brand?
George Vallone: Hoboken Brownstone Company (aka HBCo) started out 40 years ago with two college friends who met in 1972 and decided to create a housing type that we would like to live in.
What is your mission?
George Vallone: Real estate development is community development.
What's your competitive advantage?
George Vallone: Embedding ourselves in the communities we work in gives us the relationships needed to get things done.
What is Hoboken Brownstone Company working on now?
George Vallone: Five redevelopment projects (three in Jersey City, one in Bayonne, one in Troy, NY) totaling over 2,000 residential units, retail spaces, parks and bike paths.
What has been your biggest success—and your biggest challenge?
George Vallone: Maxwell Place on the Hudson in Hoboken, NJ and the very difficult regulatory process that is the reality in New Jersey real estate development.
What inspires Hoboken Brownstone Company?
George Vallone: Being unique.
What trends are you paying attention to?
George Vallone: We keep an eye on what the young people and baby boomers are looking for.
What's next for Hoboken Brownstone Company?
George Vallone: We're looking at several large well-located sites where the property owners wish to co-develop with us.
What's your takeaway from the COVID-19 pandemic?
George Vallone: When this COVID situation ends, people are going to have a greater appreciation for social interactions. Our project design teams make our buildings preferred by our market because we build multiple work and play spaces in our buildings.
Is there anything else you'd like to add?
George Vallone: Looking forward to a robust conversation!