By Diana Mosher
As a New Yorker and a traveler who loves to visit other cities, I've spent a lot of time in elevators. Also, I grew up mostly living in apartment buildings. So for these reasons I consider myself a seasoned—and opinionated—elevator rider. Form follows function here because mechanical safety, codes and maintenance are top priority. But I always notice when the interior design falls short. A poorly designed or shabby elevator cab can leave riders with a negative impression even if the rest of the building is outstanding. And it's safe to say that a badly designed elevator can interfere with the business of selling condos, leasing apartments or maintaining excellent Airbnb reviews.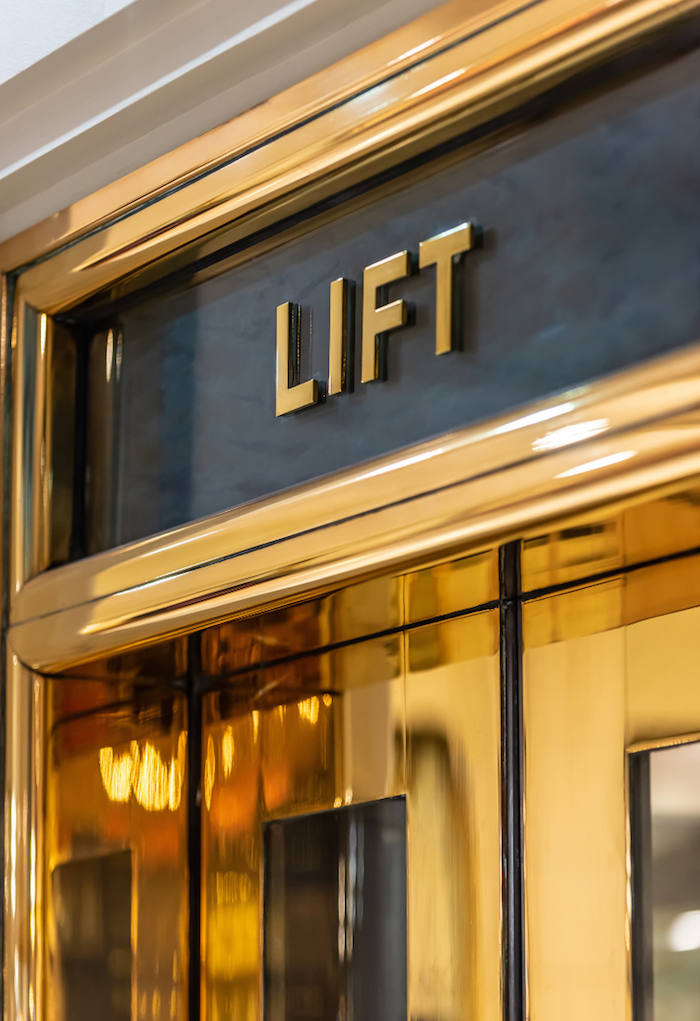 My worse elevator experience was in Myrtle Beach, SC at a gorgeous, newly renovated ocean front hotel. Everything was awesome except the one elevator which there was no way to avoid. It was dirty, dingy and dilapidated. We had a great vacation, but I spent a chunk of my time wondering why management had not renovated the elevator in time for the season. This small space had a large impact on my overall takeaways of the property.
On the other hand, the glam elevator I had the pleasure of riding in Las Vegas during KBIS 2020, my last trip before COVID, became an Instagram moment. Not every elevator cab needs to wind up on social media, but they shouldn't contribute to a bad review either.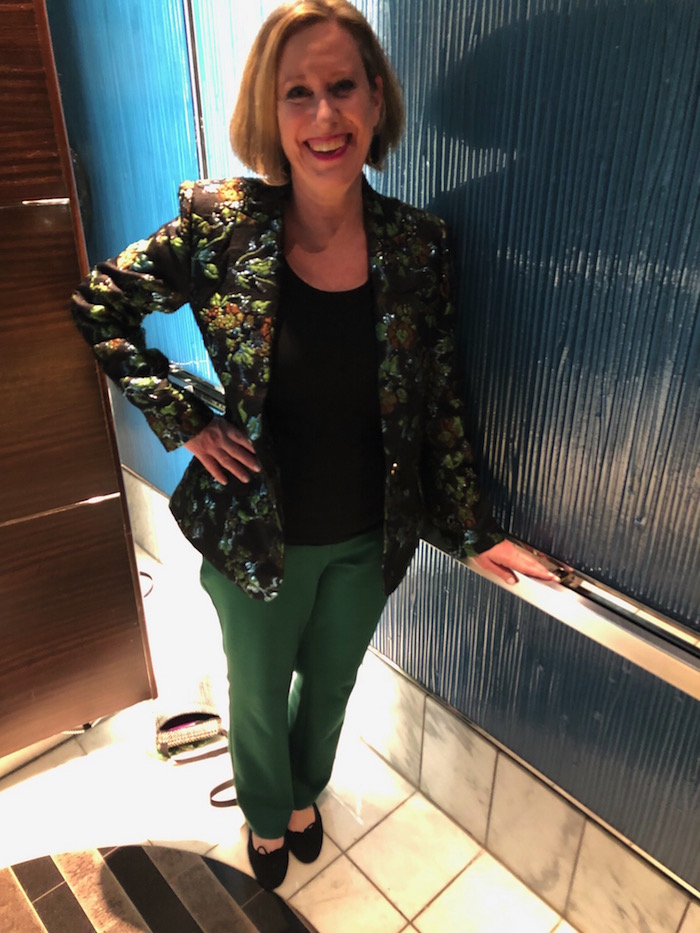 Elevating the Narrative
Josh Nelson of Elevator Scene, a Toronto-based designer + digital strategist in the "vertical transportation" industry working with leading elevator manufactures and consultants, says "Elevator design is not something many people think of. Even professional architects, urban planners and designers overlook their significance to modern buildings and cities as a whole. Over the past decade our team of vertical transportation specialists has worked to elevate the narrative around these little spaces in a big way." Visit Elevator Scene here.
If your elevators aren't exceeding expectations from an experiential standpoint, it's time to think about a redesign. There's no doubt cab interiors should reflect your building's brand and value, according to JOBS Group a Houston-based elevator cab designer, fabricator and installer. Their versatile team works with metal, wood, stone and plastic offering both custom design and a variety of pre-engineered designs. Pre-engineered provides quicker installation and minimizes downtime. Visit JOBS Group here.
One way to stand apart is with unusual finishes not seen everywhere else. Robin Reigi Inc, based in New York City's Flatiron district, specializes in the sourcing, development, marketing and sales of innovative architectural materials. Since 1998 Robin Reigi and co-founder Jennifer Daly have offered architects and interior designers a highly curated selection of materials that will give commercial and residential spaces including elevator cab projects a unique point of view.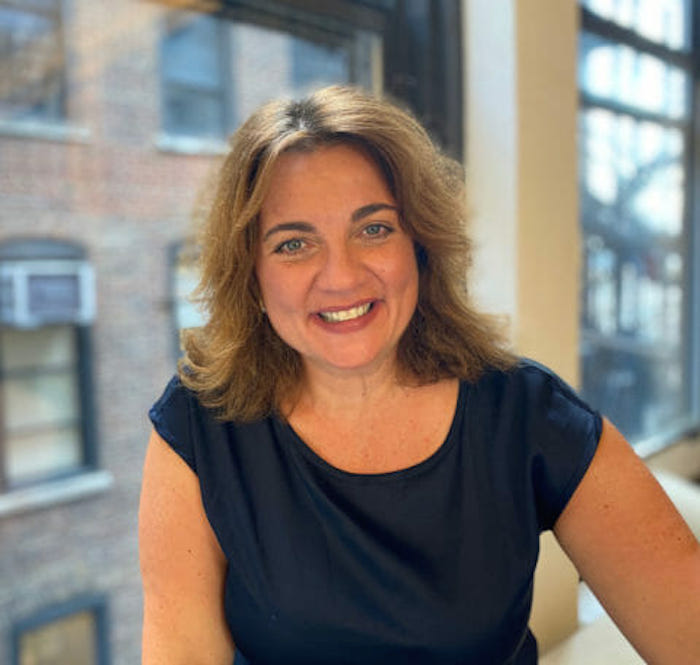 Reigi points out that elevators are a speciality project that require a specific type of expertise. Some developers/owners/property managers rely solely on experts like New York-based CEC Elevator Cab Corp, which specializes in the modernization, construction and installation of custom elevator cabs, for the design of the cab. Other developers will enlist their architect/interior designer to handle the interior details. 
Often an Overlooked Interior
"The thing about elevators is that they can be pretty predictable, and thus they can be very boring if you're relying on the standard materials of choice, which are metal mesh, simple back painted glass, laminate and so on," says Reigi. "And so we will be called in typically when it's the type of project where the designer wants to do something that's not your predictable standard elevator."
Reigi adds, "The elevator cab is often an overlooked interior element. A lot of times the focus is on the lobby or the elevator lobby. Just like other interior jobs, the designer will approach us because they want to do an elevator and they want to use our material."
According to Reigi, the three things that must be taken into account when selecting materials for elevator design are weight, fire resistance and durability—abrasion particularly. "You can't have heavy materials, so laminated products are popular and substrates like honeycomb, thin versions of things and materials that are light to begin with. Even though you do see metals, they're usually used in a laminate or in a thin format like a wire mesh."
Watch a video tour of the Robin Reigi Architectural Materials showroom here.
The decorative possibilities of glass are infinite when you introduce a graphic element in the glass or embed light panels. Lightweight backlighting can now be integrated into materials as well. And Reigi notes that designers can create wayfinding by color coding different elevator cabs going to different parts of a building.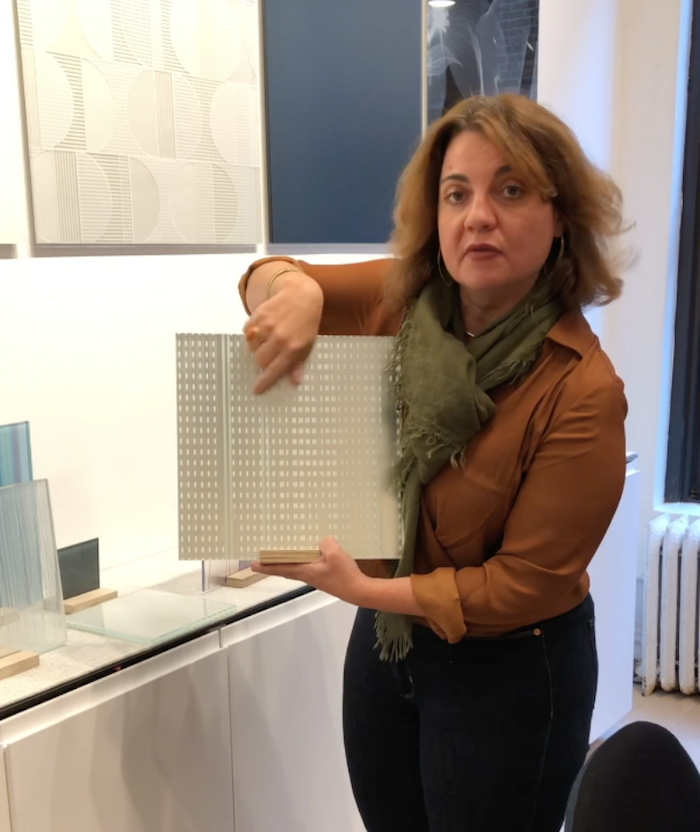 Reigi has laminate panels and also a durable wood panel line that is a factory applied finish veneer which is much more durable than just a regular wood veneer. "If you want the natural quality and feel of real wood, we have a few things that lend themselves to elevators in the wood category that can also be Class A fire rated, are relatively lightweight and durable.  
"Those are the types of materials we have been called upon to use for elevators," Reigi adds. "Most certainly they're coming to us because they want something a bit more unique and interesting. I think sometimes designers tend to play it safe in elevator cabs—and maybe clients play it safe in terms of their budgets, because they don't want to have to replace things all the time. But elevator cabs can really be a statement."
Are your elevator cabs turning off residents and potential renters? If you'd like a second opinion, schedule a complimentary 30-minute discovery call here. We can visit your elevator in person or via FaceTime if your property is not in New York.