By Diana Mosher
Winter is here and in many regions the days of being able to safely gather outside are fewer and fewer. Room & Board Business Interiors has come up with American made solutions for social distancing indoors year round. Perfect for the office or home, the Astaire Sectional and Pierson Sofa allow comfortable distancing with designs that keep colleagues and clients six feet apart. The new Fall 2020 collection focuses on organic forms and durability for high-use environments. The collection marries American craftsmanship with the sophistication of modern European design.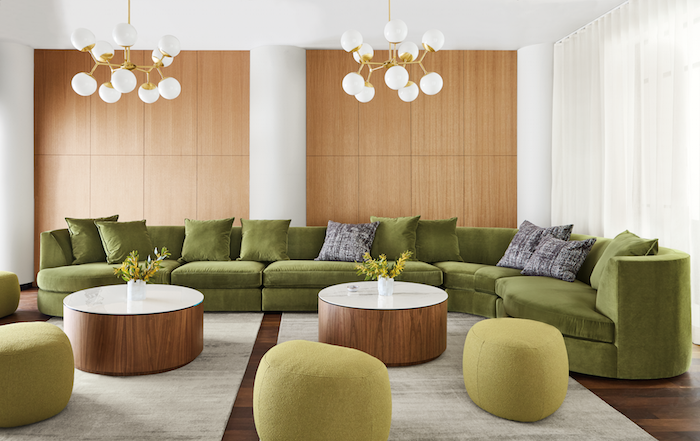 The Astaire sectional is made in North Carolina. With a wide variety of configurations, Astaire can easily find a home in any space; large or small, sophisticated or casual. The deep seat offers relaxing sink-in comfort, while the attached back keeps you supported.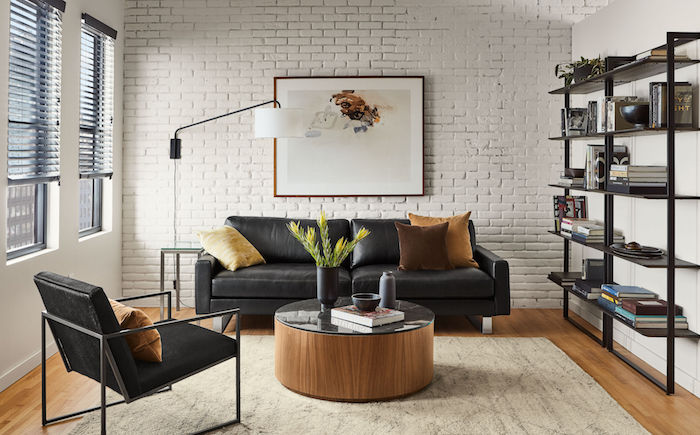 Made in Texas, the Pierson Sofa is a mid-century mix of comfort and modern luxury. The down-blend cushions and seat depth provide a relaxed sit, while the thin contemporary profile provides a clean look. And at 8' 5" long the sofa can comfortably fit two people with a built-in 6′ buffer. In addition to the fabric options, you can personalize the base with a variety of modern leg choices.
"Fall 2020 is a counterpoint to the clean and masculine look and celebrates the feminine, softer side of design, without being fussy," according to Jenon Bailie, Room & Board's merchandising and design director. "There's a comfort and elegance to the overall aesthetic. Subtle arcs reminiscent of a warm embrace make us feel secure, while more classic design elements like tight-back sofas provide tailored high-performance and no-fluffing required solutions."
The Fall 2020 series can also be described as curvaceous and comfortable with an emphasis on lounging. We know that time spent away from the desk can be just as productive especially for creativity and ideation. The scale and swivel functionality of the Mora accent chair means you can easily lounge in smaller spaces like a private corner or by a window with a view.
Room & Board's Fall Collection also features universal tables with zero-maintenance scratch-, stain-, and chip-resistance and benches with easy-access storage.
The Liam coffee and end tables are made by one of the country's largest musical drum makers. Offered with Walnut or White Oak wood bases and paired with zero-maintenance scratch, stain and chip resistant ceramic top options, these pieces ground and complete any space.
See more of the Fall Collection: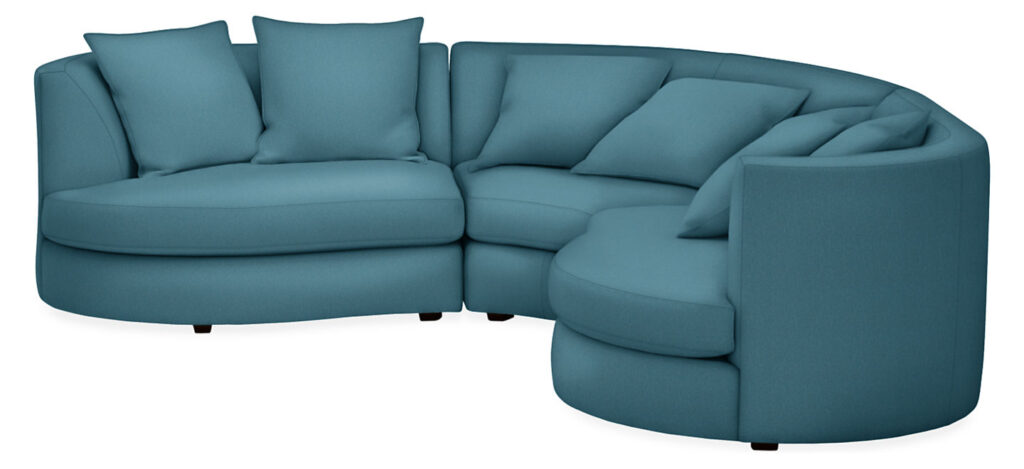 All these pieces are suited to meet the rigorous demands of today's business customers, but are beautiful enough to use in residential applications. Which of these Room & Board Business Interiors pieces would work in your home office?