By Diana Mosher
There has been much to explore in New York during NYCxDESIGN 2021. One of the highlights was Emblem Paris' new showroom at 171 Spring Street in SoHo. The boutique space features a collection of furniture and furnishings from several historic French houses: Maison Taillardat, Maison Craman-Lagarde, Manufacture des Émaux de Longwy 1798 and Vernaz & Filles.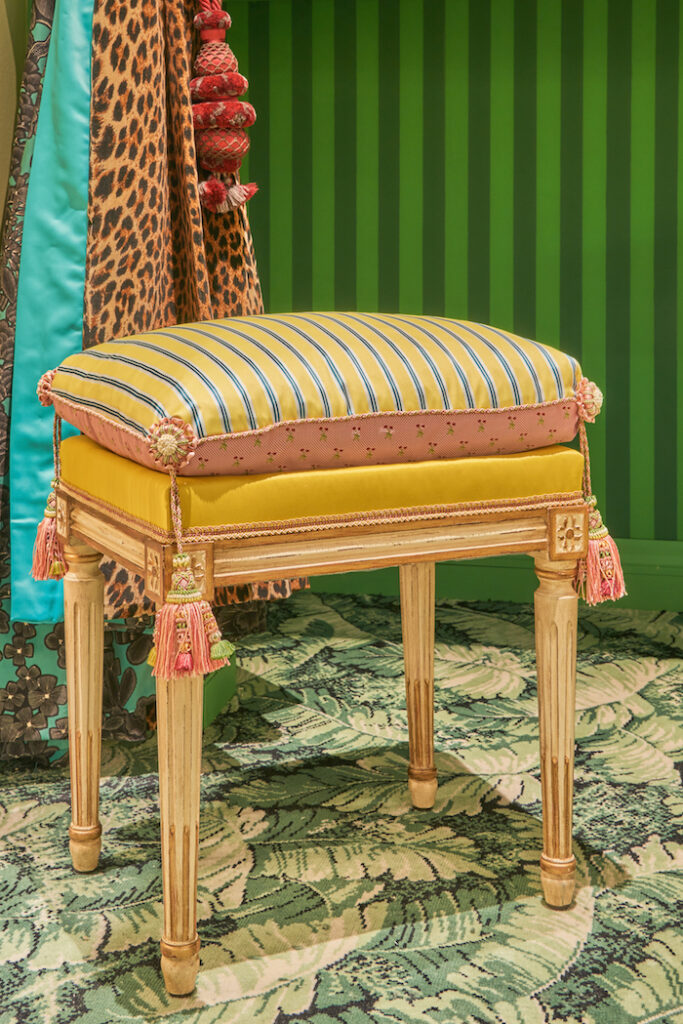 Emblem was founded in 2015 by Martin Pietri, an entrepreneur, French national and decorated Knight of the National Order—an honor he received from the French government for his contributions to preserving French craft. Pietri is passionate about traditional French design. After doing some research into his family tree, he discovered that he is a direct descendant of the Jacob-Desmalter family of master cabinet makers that rose to prominence in the 18th and 19th centuries.
With an aim to revive his family's 250-year-old tradition, and a strong desire to preserve traditional French workmanship, Pietri acquired two historic brands: Maison Taillardat, one of the last companies in France to perpetuate the techniques of the great French tradition of cabinetmaking and seat carpentry and enamel specialist Manufacture des Émaux de Longwy—and the Emblem Group was born. A few years later, he added Maison Craman-Lagarde and Vernaz & Filles to the Emblem portfolio. When Pietri decided to bring his brand across the pond, he selected New York for Emblem's first U.S. showroom.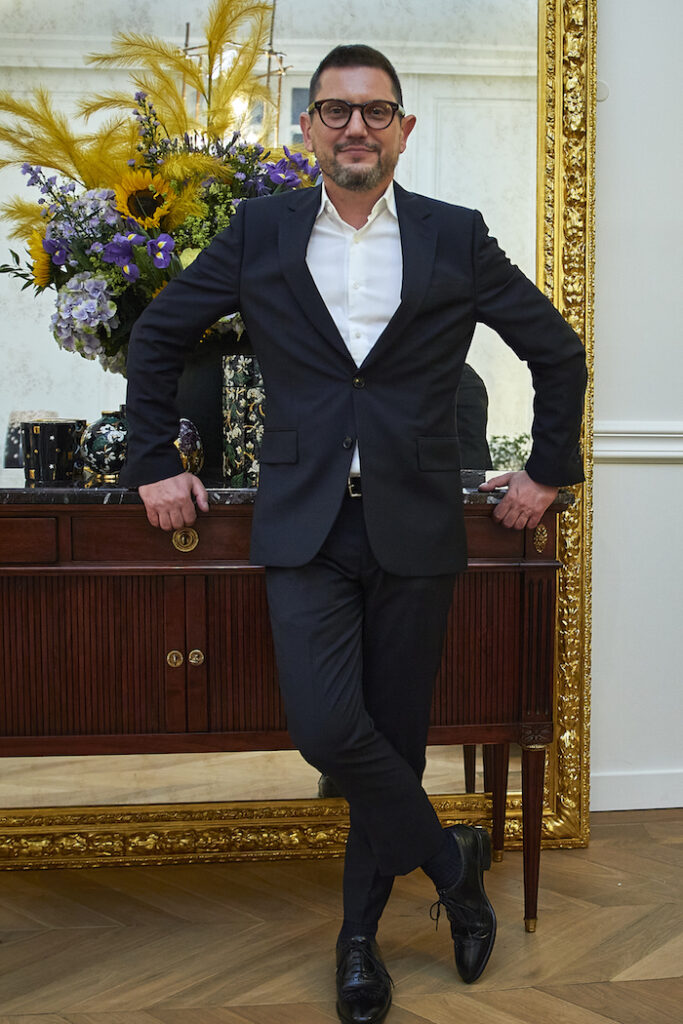 "I founded Emblem with an aim to preserve some of the most storied and treasured manufacturing ateliers in France and to support the specialized artisans whose know-how is passed down through generations," says Pietri. "The New York location will celebrate and champion this 'Made in France' excellence and serve as a much-needed resource for U.S. design professionals and consumers seeking exquisite French furnishings."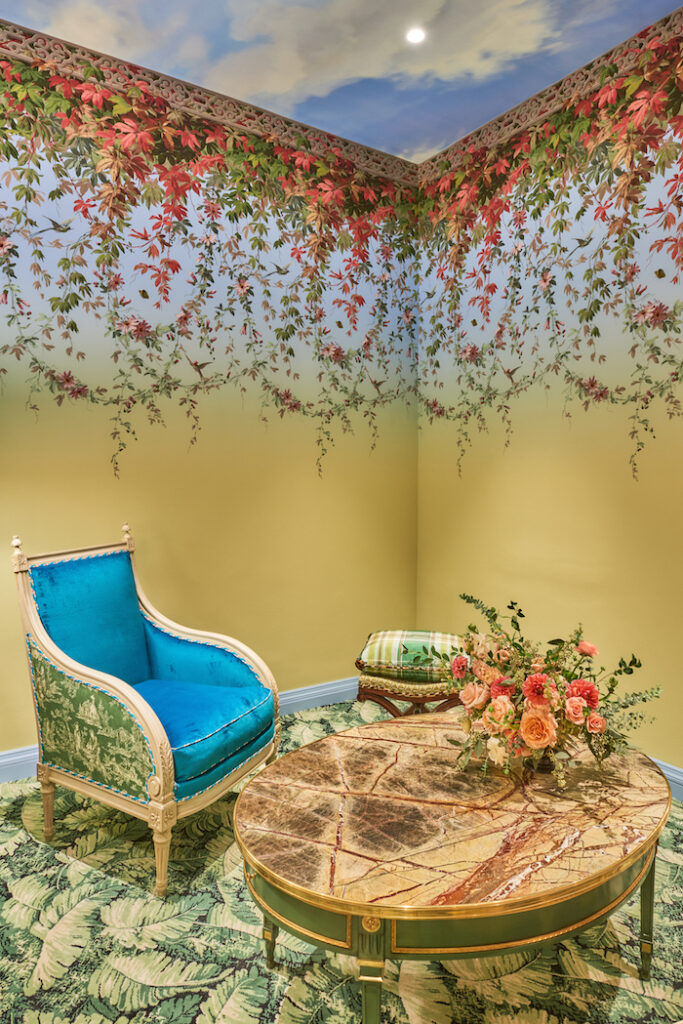 Showroom designer Anne Pericchi Draeger used color, texture and pattern in the jewel box-like space, setting the stage for French design to shine. Walls and ceilings decked in Zuber wallpaper with garden treillage and blue sky motifs and banana leaf carpeting by Codimat complete the look.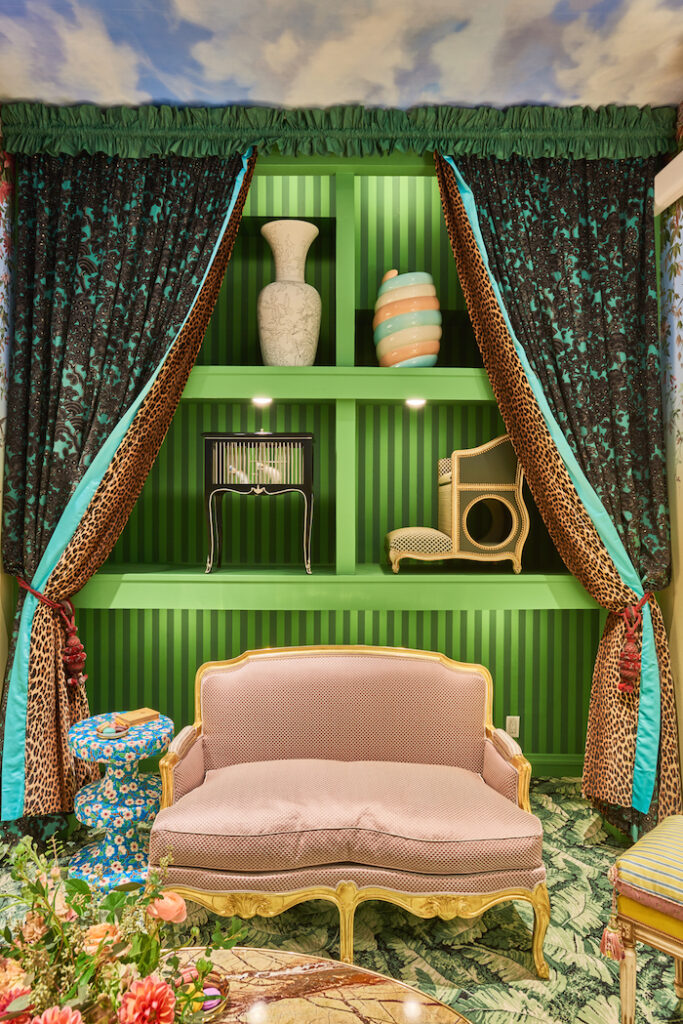 The light blue Bishop stool designed by India Mahdavi and the Chou vase designed by Pierre Gonalons highlight the enamelwork of the Manufactures des Émaux de Longwy 1798. Accessories include the Théodore dog bed and the glossy black Chanterelle birdcage from Maison Taillardat. Furnishings showcase the craftsmanship that defines each of the Emblem brands: a gold-leaf accented Chevreuse canapé, Choiseul bergère and Murat chaise from Maison Taillardat are upholstered in vibrant Pierre Frey, Métaphore and Dedar fabrics.
.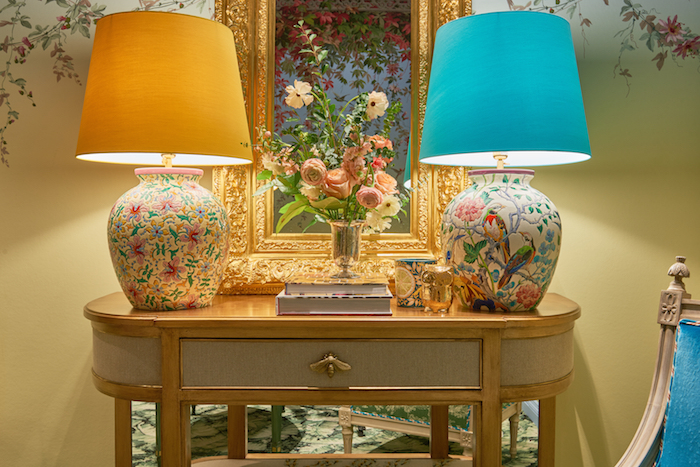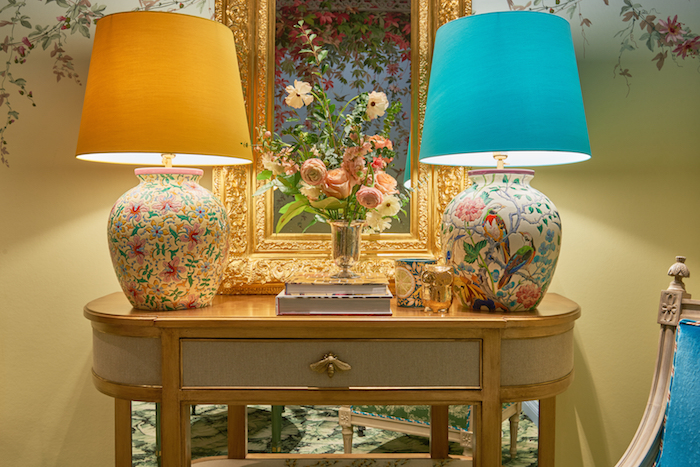 The famous Longwy enamel is also featured in colorful lamp bases paired with Pierre Frey shades. The artistry behind Vernaz & Filles' gold leaf can be admired in an ornate gilded mirror which hangs above a Maison Taillardat Reine console with an elegant bee motif—a nod to Emblem's logo.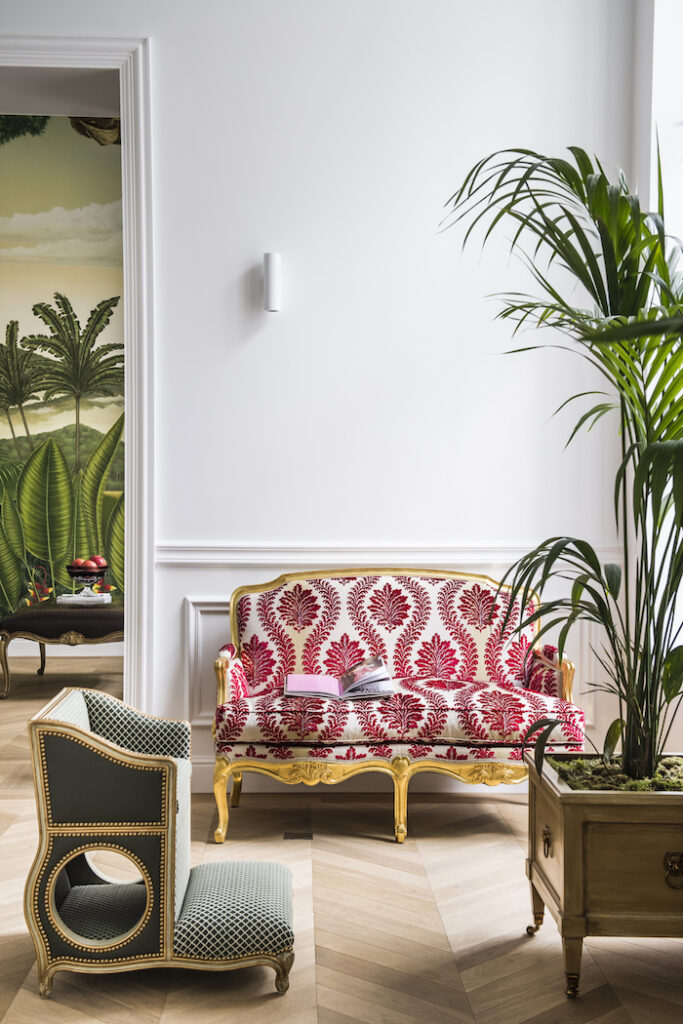 There are many ways to incorporate classical pieces to achieve fresh, eclectic spaces. Let's explore them together. Schedule a 30-minute interior design consultation today.