By Diana Mosher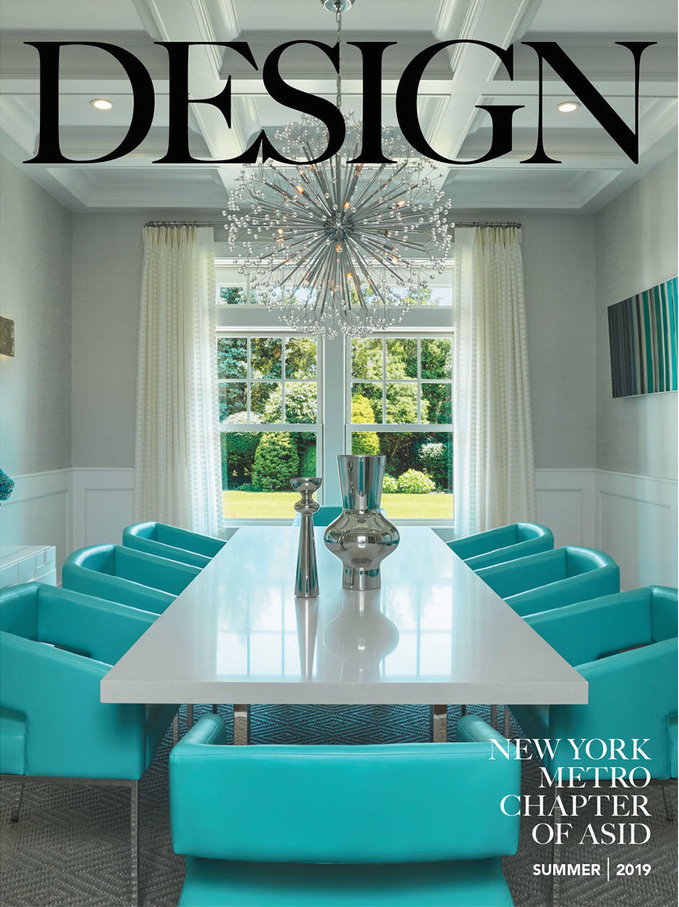 Recently I had the opportunity to interview the talented interior designer Melanie Roy, Principal of Melanie Roy Design in New York. A former television producer, she brings the same energy to her second career in design.
Meeting interesting interior design colleagues and having the opportunity to share their stories is one of the benefits of serving on the board of my ASID NY Metro Chapter as Communications Director. My cover story with Melanie appeared in the Summer edition of our quarterly magazine DESIGN.
Whether working on a pied-à-terre or a Hamptons beach house, Melanie keeps it on the glam side—but she always designs for her clients' taste. She creates residences that are sophisticated and elegant while also being functional. Melanie has special expertise sourcing upholstery and carpets that can stand up to dogs and children. However, her impeccably curated interior compositions are equally in demand by empty nesters of all ages.
"As a designer you're not just working with fabrics and furniture. Working with clients is extremely personal. You're in their home. You're with their family," Melanie observes. "I use humor with my clients to bridge the gap between any situations that could be challenging," she says.
Not everyone knows, but Melanie grew up surrounded by comedy as the daughter of Rodney Dangerfield. The years she spent working as a television producer with comedians and celebrities taught her how to work with different personalities. "I was around my father's comedy my whole life and I was influenced by him in that way. I watched him make people laugh and develop relationships with humor. I do have a sense of humor and that certainly helps when working in any business with people."