By Diana Mosher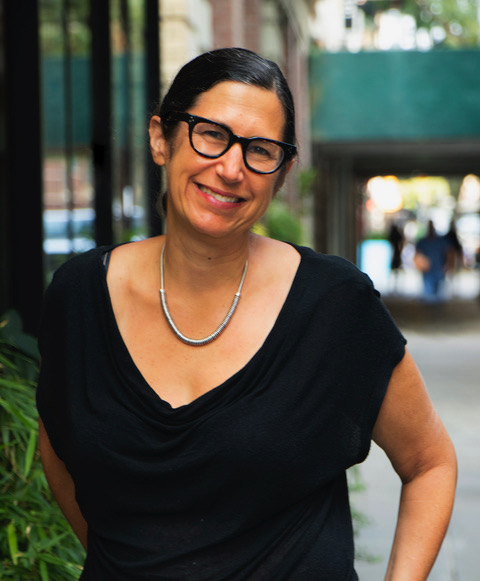 New York-based Aronson's does floor coverings really, really well. They specialize in sophisticated, high-end, boutique residential and commercial flooring, particularly in custom design, handmade, one-of-a-kind carpeting and area rugs. Aronson's set out to be the source of beautiful and unique floor coverings that complete the high-end designs for architects and designers in New York City and design-centric hubs in California, Chicago, Atlanta and Florida.
At the helm of Aronson's is Carol Swedlow, an architect and developer who came to her family's business in 1997 and has evolved it in unimaginable ways since then. Carol infuses every project with her design sensibility, and her background has helped turn Aronson's from a retail store into a trusted industry resource. A licensed provider of seminars for the American Institute of Architects, Aronson's mission is to educate clients about materials, manufacturing processes and up-and-coming designers. Their Lunch & Learn lectures often have an emphasis on environmental impact and sustainability. These issues are of the utmost importance to Carol and her team. I recently caught up with Carol to find out what Aronson's is working on now. Read my Q&A.
How would you describe your competitive advantage?
We are innovators. Our clients look to us to go beyond our showroom offerings to collaborate with them to create products that don't yet exist. We excel at marrying design vision with the often-challenging practicalities of environmental criteria, performance expectations, local building codes and project budgets to achieve solutions. Our expertise stems from having a staff with multifaceted backgrounds including a licensed architect, interior designer, art and graphics designer. Our combined experience is broad, insightful and invaluable and enable us to thoughtfully and creatively navigate these challenges.
What are you working on now?
We are explorers. One of the more curious and unique current projects involves wall coverings made of sustainable, real tree barks. There isn't a more unique wall covering product on the market. Bark House (the manufacturer) is an awarded Regenerative Manufacturer (beyond sustainable) with a business process designed by the company co-founder Chris McCurry. It has earned Buckminister Fuller Catalyst Company, Carol Sanford Institute Regenerative Company and B Corp Best for the World Awards.
Another exciting and unique product we are working on now is ECONYL® which is regenerated nylon made entirely from ocean and landfill waste. It is a forward looking alternative to conventional manufactured flooring products.
What has been your biggest success and your biggest challenge?
Launching the Empire Collection Rugs in 2018 has been a combination of both success and challenge. Empire Collection was inspired by our decades of experience working with architects and interior designers to produce and deliver custom, one-of-a-kind carpeting and area rugs for commercial and residential spaces. Our New Basics catalogue of elegant and understated designs forms the foundation for customizing area rugs by design, size and shape. The hand-tufted and hand-woven styles are available in colorways from rich neutrals to soft blushes and blues and complex jewel tones. Our award-winning collaborations with noted designers offer bold graphic patterns in exciting color combinations for area rugs and carpeting. We introduce our collaborations annually, so there's always something fresh. And when a project calls for a more unique solution, we love the challenge of bringing custom designs to life, drawing on our technical know-how, sophisticated design sensibility and close relationship with our mill to bring bespoke sophistication to completed rugs and carpeting.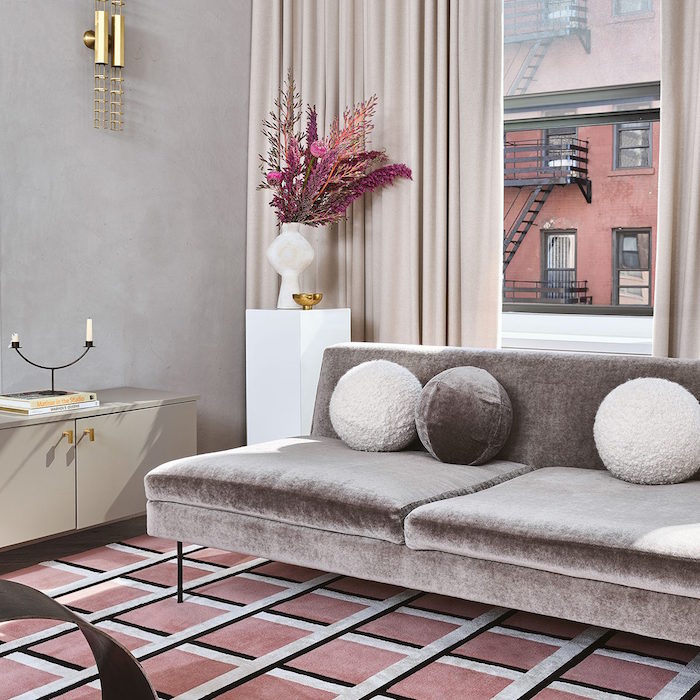 The result is modern designs combined with the timeless beauty and artisanship of hand crafted, natural-fiber area rugs made in Europe to design and performance specifications. And we get it done with industry-leading turnaround times, expert project management and great value. Empire Collection Rugs has earned numerous awards including NYCxDESIGN, ICFF Editor's Award and #Metropolislikes.
What inspires you?
We believe good design and being eco-conscious go hand-in-hand. We curate an extraordinary collection of floor coverings made with natural fibers and other environmentally friendly materials, including paper and other plant-based fibers as well as wool. We enthusiastically educate our clients on the benefits of using these materials and can help with environmental certifications like LEED and WELL Building. We walk the talk on being eco-conscious. We regularly assess our own operations for opportunities to introduce environmentally friendly practices and products. We source recycled-content envelopes and shopping bags, recycle carpets from rehab projects and donate unused materials to Materials for the Arts, a reuse center that supplies nonprofits and schools. Doing all of these make us very happy.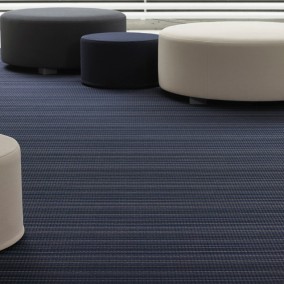 What trends are you paying attention to?
Being a bespoke, boutique business and eco-conscious minded, we pay close attention to new, innovative and alternative thinking on flooring materials that are renewable, sustainable and organic, as well as focus on and influence floor covering production strategies and work on solutions that are realistic and substantial.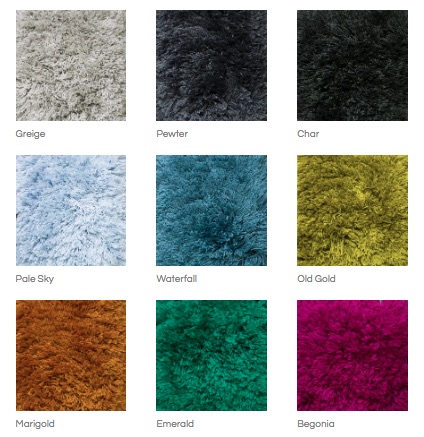 What's next?
Aside from continuing the launch of the sustainable wood bark coverings and panels, we are looking to 2021 for new natural, hand-made styles and products, as well as exploring the possibility of looking to the Far East for more inspiring concepts, designs and production. In addition, we are expanding and reaching out to collaborate with architects and designers in California, Atlanta, Chicago and Florida.
Have any interesting takeaways emerged during COVID?
One of the positive takeaways during these trying times is that we are very fortunate to have clients who supported us, as well as a team of fearless persons who continue to work extremely hard in doing all of the work that is required. We have learned that people are amazing and resilient. We know going forward we will continue to be supported by those who are standing by us today.
We look forward to putting COVID-19 and ZOOM meetings behind us, and finally meet and work together, face to face, with our clients and friends.