By Diana Mosher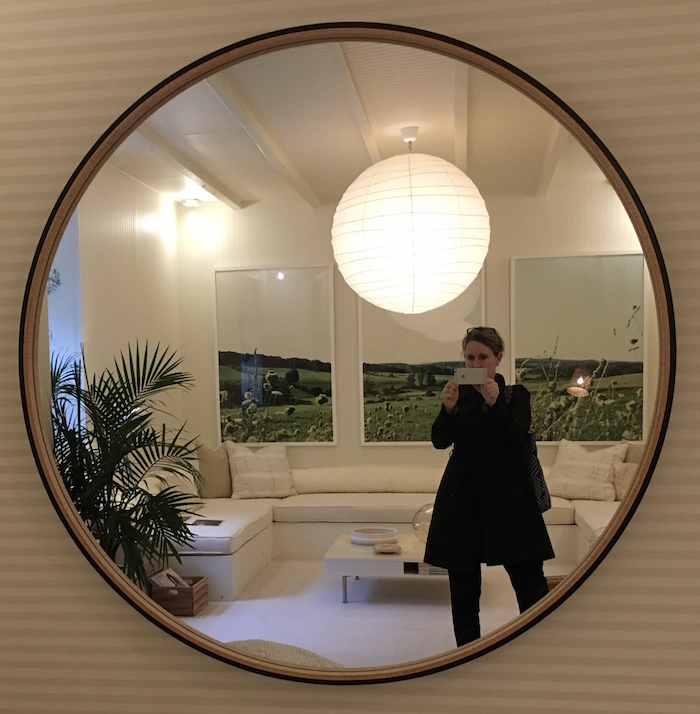 When it comes to blogging, most interior designers fit into two categories: either they wish they had a blog, or they already have a blog but they haven't posted in many months. Do you fit into one of these categories? I used to. But now I blog consistently and I always feel great when I hit "publish."
How did I get organized and pick up the pace on my posts? I decided to put into action for my own brand what I learned when I worked in publishing as an editor in chief/editorial director. When I left that position a few years ago, my team was fully digital and we were publishing tons of content daily, weekly and monthly in a variety of formats. Getting a handle on my own blog was easy once I focused on what I want to say and who is my audience. Also I needed to put perfection aside and just get it done.
You can do the same. Blogging is the most direct way to connect with clients and prospects, but interior designers can also use their blog to build rapport with the media and tap into thought leadership/influencer opportunities—like speaking on a panel discussion, being invited to blog about trends at High Point Market, KBIS (the Kitchen and Bath Industry Show) or even one of the global events.
What should you blog about? How frequently? And how long should your posts be? You're the Editor-in-Chief of your blog, so you get to decide when and how you put your brand out there for the world to see. Here are some tips gleaned from my own experience (aka progress not perfection).
Tip #1: No More Excuses. Get Started Now
There will never be a perfect time to start (or resume) your blog, and your content does not need to be perfect. So put perfectionism aside, write a few paragraphs about your process or inspiration and dive right in. Have a look through the many photos on your phone if you're not sure what to write about. See what other designers are blogging about. Better yet, what does your audience want to know about?
Even if your web developer has not yet added a blog feature to your website, you can still write a blog and post it to LinkedIn. There's a spot for publishing articles.
Tip #2: Shoot a Video Instead
If writing isn't your thing, consider doing a video blog or "vlog." During COVID, you learned how to set up a camera-perfect spot in the living room or home office. If you haven't already, invest in that flattering lighting you've been meaning to order plus a cellphone tripod. Investigate teleprompter apps so you don't have to memorize your script. Limit your videos to two minutes or less. Ninety seconds goes by faster than you think.
If you prefer to communicate using video, you still need to repurpose that content on your blog. Create a short blog post briefly summarizing the video and then embed the video. Here's how to embed a video into a blog post.
Tip #3: Don't Put it Off Until You Are an SEO Expert
Your marketing specialist will love that the blog helps drive traffic to your website—specially when you insert keywords that your audience frequently use for their searches. Search Engine Optimization (SEO) is very important, but not being an expert now is not a reason to postpone blogging. You can read more here to grasp some of the basics.
You might decide you want to go beyond the basics for SEO. In that case, it also makes sense to have some blog content already up and running. The SEO expert will be able to craft teaching moments based on your existing posts.
Tip #4: Give them Content they Need and Want
Blogs are considered Content Marketing. That is different from Marketing Content. Marketing Content is the copy you have on your website homepage or the text describing your special offer in a promotional e-blast or social media post. Really good blog content is informational and not viewed only as advertising for your services. Your expertise comes across in a more subtle way through the topics you have chosen to blog about. That said, every blog post should include a call to action so that readers know what the next step is to to take. This might be an invitation to join your mailing list, call your for a design consultation, visit another page on your website that you would like them to see or direct them to more information elsewhere about your topic.
Tip #5: Plan Content Strategically
Before you write, ask yourself who is your audience and what do you want to say to them. Speak to your ideal clients and the future clients you would love to work with. Also plan your content for magazine editors you would like to work with and decision makers related to influencer opportunities you might have your eye on.
If you have promotional things to share with your audience, go for it. But also plan posts that talk about your design process, new products you love, trends you've spotted and certainly your own work. If you have a project that you've shopped around to the magazine editors and there are no takers, you can publish it yourself on your blog.
Tip #6: Stick to a Posting Schedule
No one size fits all. If you are spontaneous about the blog, don't want to be on a schedule and think you are already posting the right amount of content for your brand, that's great. But many designers feel more comfortable having a schedule in order to succeed. Bloggers who plan ahead tend to be more consistent with their output. Try sticking to a monthly schedule. If that goes well, see if you can post twice a month. You can actually plan out your topics for a few months at a time or create an editorial calendar with general topics for a whole year. That's what magazine editors do. But they keep it flexible. If you suddenly learn you'll be heading to Maison et Objet in Paris, for example, that would take precedence over previously scheduled content; or it would generate content for an additional post(s).
Tip #7: Keep the Workflow Manageable
Once you get started, keep your workflow manageable. This is a common pitfall than can easily be avoided. It's the reason why so many interior designers start a blog on their website and then abandon them after a few posts. Two or three photos are easier to post than 20. Unless you've committed to a special trends post, remember that someone has to select photos, possibly crop them and sometimes write captions. You will also want a second set of eyes to give your post a read before it's published. That person on your team will be less likely to create a bottleneck that delays the post indefinitely if they can read and edit it quickly.
So keep the text length reasonable (think 400-600 words) until you have developed a consistent blog habit. Break it up with subheads and photos to keep it interesting. The Content Marketing Institute is a terrific resource if and when you want to take your blogging to the next level. Two favorite examples that continue to inspire me are Tamara Stephenson's Nest by Tamara Blog and Life-Styled by Stacy Garcia.
Tip #8: Blast it Out in a Newsletter
Once you're posting consistently, the next step is to push your blog posts out to your prospect list via email newsletter. Whenever someone lands on your website, you can invite them to subscribe. Even if you skip this step for now, just having updated blog content on your website speaks volumes about your brand, what you know and your level of efficiency. A blog that is not tended to for a year or more might suggest your design business is thriving and you are too busy for content marketing. It might also send the wrong message—that you are too busy to take on new clients.
Tip #9: Share it on Social Media
Another roadblock that sometimes gets in the way of blogging is wondering how (or the best way) to make sure people see the post. There is so much content out there already. How can you get their attention so they will come to your website to read your blog? Here too perfectionism can get in the way and create a bottleneck that leads to delays. Every post should be shared on all your social media channels. Whether your content marketing and social media strategy are purely data driven or based on empirical research with some gut instinct thrown in for good measure, they should take into consideration the following question: which social media channels attract your target audience. Focus on posting there. See what happens and adjust accordingly over time.
Tip #10: Use Your Authentic Voice
You don't have to do all the writing yourself. If you decide to work with a content specialist, you can use someone from inside the design industry or a generalist. Don't overthink. Trust your instincts. Your writer should have basic SEO skills. Above all, your writer needs to be in sync with your authentic brand voice and be able to replicate it.
If you've fallen behind on your blog posting—or you are just getting started—my insider digital publishing tips may help you get this important content marketing done quickly, easily and consistently. Taking charge of your brand's communications as editor in chief is time well spent.
If you need help getting your blog off the ground, or figuring out how to remove roadblocks in your process, I can help. Schedule a 30 minute free consultation here.