By Diana Mosher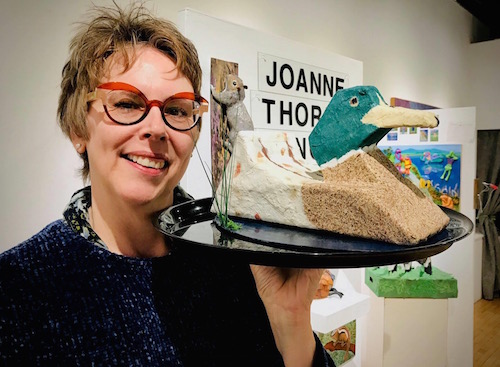 A talented and highly disciplined artist whose paintings have been seen in galleries all over the country, Joanne Thorne Arnold loves a challenge and usually achieves every goal she sets for herself. In these COVID times she misses the high she gets when exhibiting and sharing with the public. As an artist she feels that isolation and solitude are in her DNA. She used to think getting in the studio was a nice escape, but there's no escaping what we're all experiencing during this pandemic. We can only go forward together. In my interview below, Joanne tells us what she's working on now, where she finds her inspiration and much more.
How would you describe your brand in the art world?
Color is my voice as I reflect on the natural world. Inspired by landscape and the changing seasons, my compositions have a unique abstract expression where colors merge and pulsate. Layers of rhythmic lines, weightless color and suffused light create harmony and balance.
What projects are you working on now?
I just completed a 2' x 5' commission. It is going in the home of an art collector in the Hudson Valley. I began painting it right before the pandemic shut everything down. At that moment I was also in the throes of finishing work for a June 2020 solo exhibition. It was ultimately postponed. Finishing the piece felt like a huge accomplishment because too much of life got in the way. My husband was in a serious accident in May and all production came to a grinding halt. He is now recovered and healthy but it took a few months.

What has been your biggest success and biggest challenge?
I love to challenge myself. If I want a residency, I apply. If I want in a gallery, I do the necessary work to get there. I normally meet challenges I set out for. In turn, I've achieved a lot of success. I am not currently chasing any of that. I always approach my work with the [intention] of creating my best work. It doesn't always happen, but I appreciate my determination.
What inspires you?
Nature inspires—specifically the change of the seasons. The change of light, air and landscape affects how I look at things and how I feel about an atmosphere. I love the smell of rain.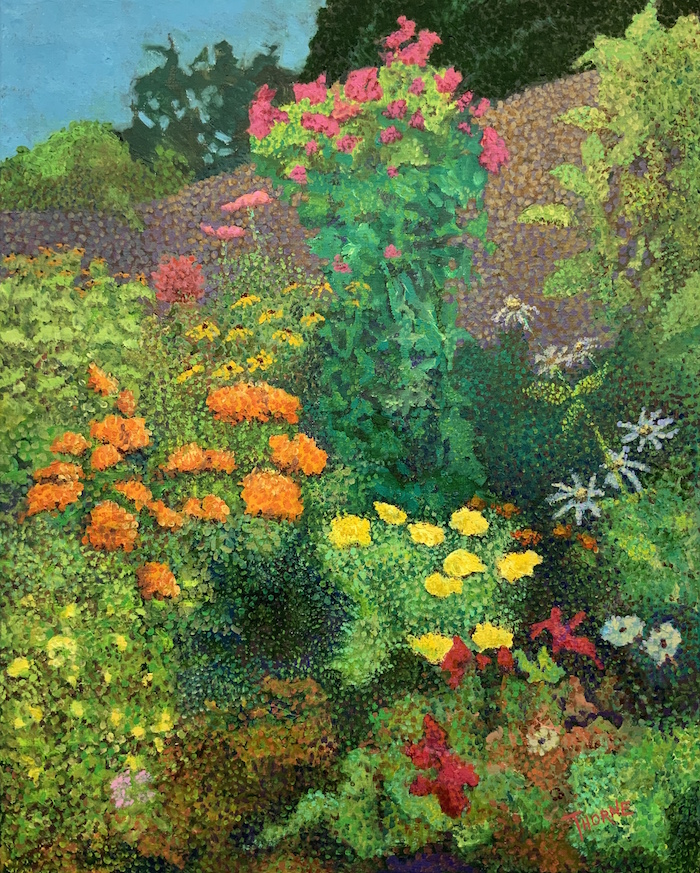 Share something unique in your process.
I get caught up in repetition and often use my brush to create small layered strokes that becomes atmospheric. The layering of color creates depth which gives a sense of place even when it's abstracted. I also use medical swabs to paint with. Using the swab helps with a pointillist and drawing technique and they do not break down with the use of oil paints. Best part, I throw them away and don't have to clean!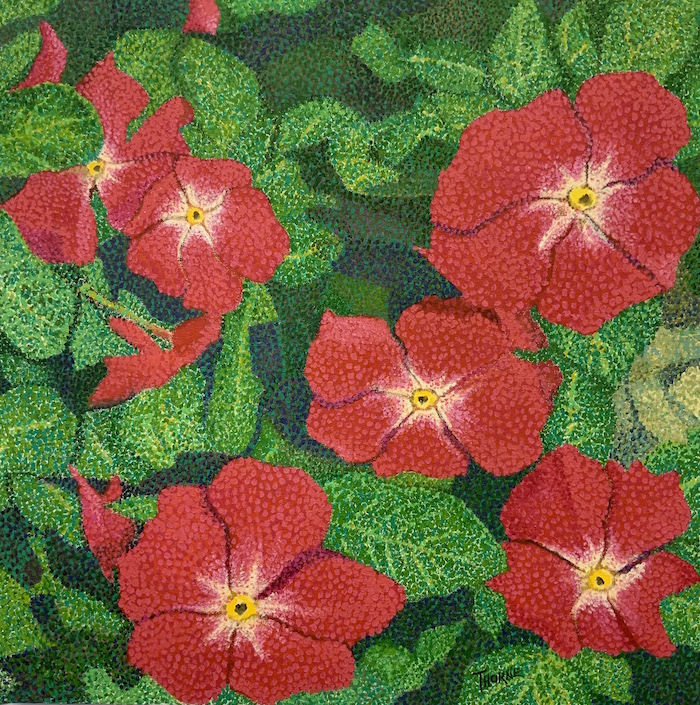 What projects are next for you?
It's time to play and explore. I am intrigued with woodpiles from trees that have been hacked. I intend on exploring the repetition of how they are grouped and stacked. I took the past year working every day for an exhibition that is not going to happen until 2022. My typical pattern is to take a bit of a hiatus after a show but my equilibrium is a bit skewed from the postponement and the pandemic.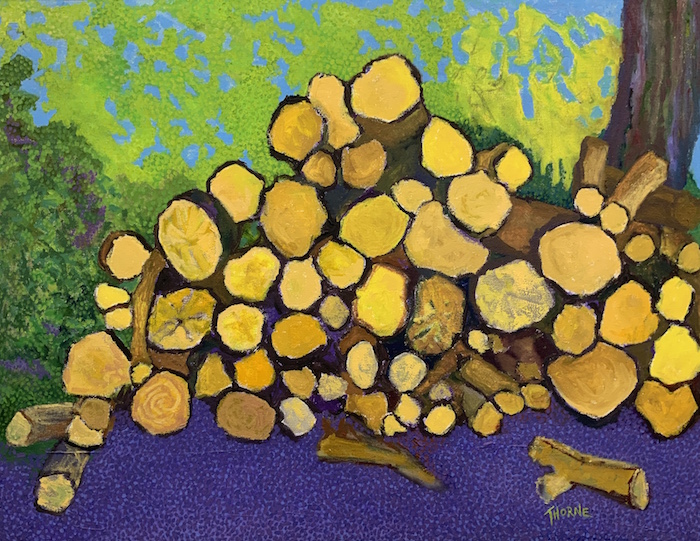 Did you rethink how you approach your art during COVID? Is there one transformative takeaway from quarantine that might be useful going forward?
We can only go forward. As an artist, isolation and solitude are in my DNA, but there is an imbalance that comes from COVID-19. I used to think getting in the studio was a nice escape, but now I cannot escape what we're all experiencing in this pandemic. I do get in the studio daily and try to live with more gratitude. I would like to get in a better rhythm. It may be because I worked fully on a show and need a break or because of the pandemic. Time will tell. Although I sold a few pieces from the show, I missed out on the high I get when exhibiting and sharing with the public.
Is there anything else you'd like to add?
The arts are therapeutic and we're without the ability to enjoy or support them as we did before March. If you can support a theater group, an artist or a musician in any way, please prove to them they are missed. We're living in a whole new world but a world without art is not the one we want to have. We will eventually have a chance to renew and reinvent. Let's use peace as our essential work.