By Diana Mosher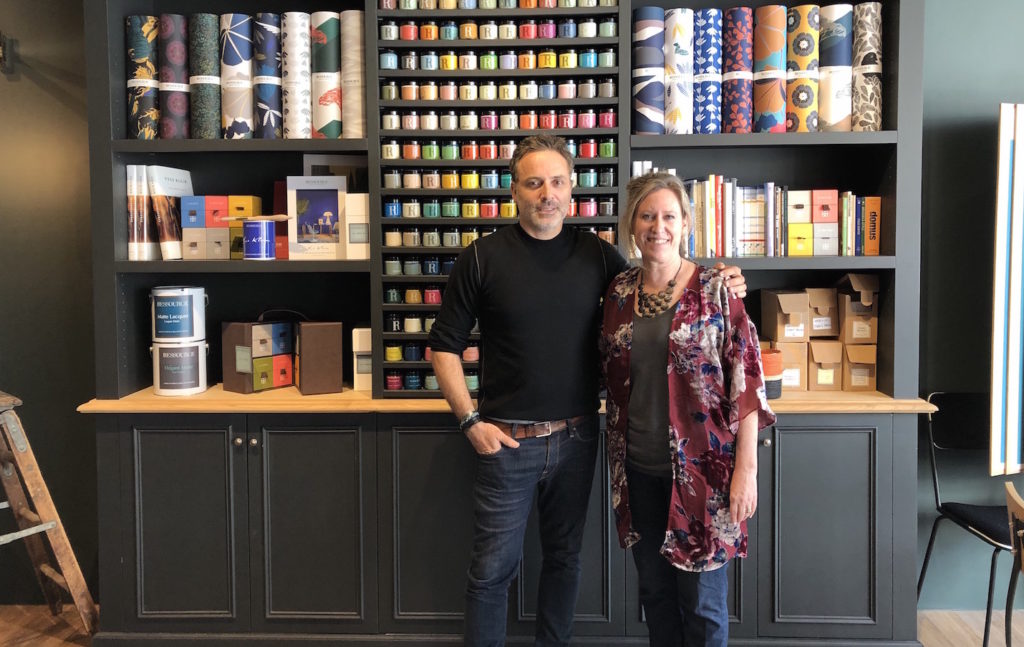 Interior designers love to visit Paris. French interiors are so chic. But the next time you're in Paris, look beyond the furnishings. If you do, you'll notice an important element of French design is the intensely matte finish found on many walls.
Now high-end French matte options are readily available to designers in the U.S. via Ressource House of Paints and Wallpaper Design. This 65-year-old brand is one of the last independent French paint manufacturers. The company also offers a range of limewash paint and coatings, lime-based plaster and application services.
Ressource has 10 retail locations in France, as well as storefronts in many other discerning markets from Rome to Dubai. It currently boasts over 150 exclusive distributors around the globe.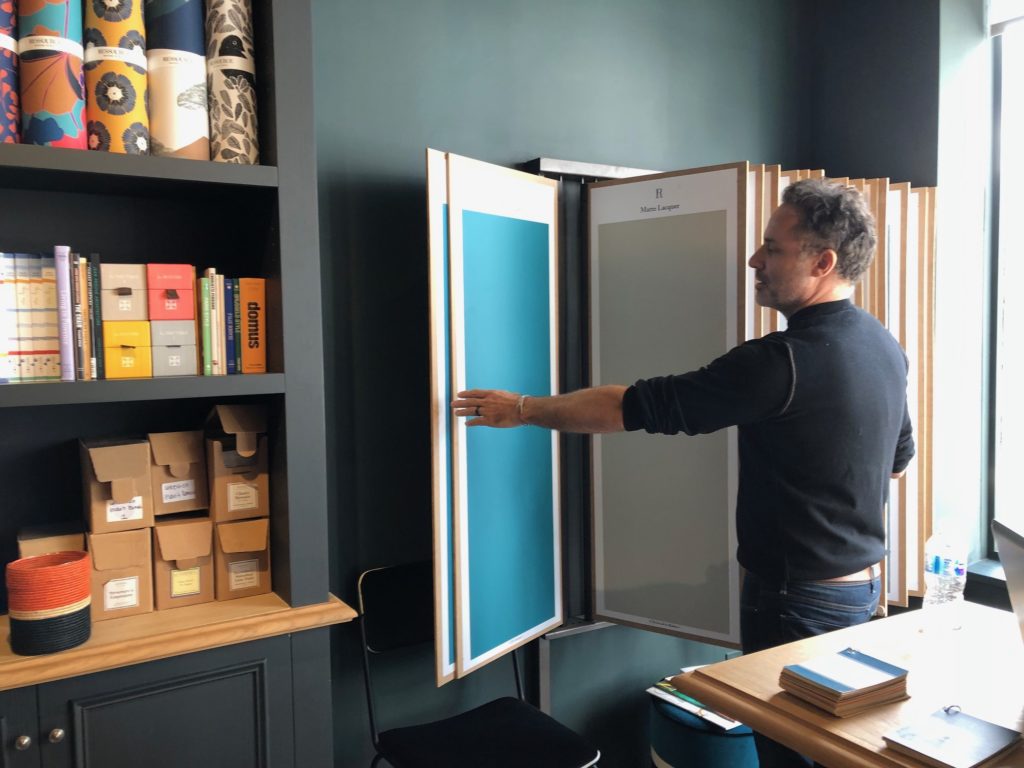 The Design Capital
Now, Ressource is spreading its sphere of influence on this side of the Atlantic. And, lucky for us, the home base is in New York.
Recently, I toured the Manhattan showroom at the Decoration and Design Building with Julien Chapuis, CEO Americas of Ressource. Chapuis is the face of the brand in the U.S. Also, he's the point of contact for every Ressource project in the Americas. Resource is in demand. So he is frequently out in the field. "I love my paint and plaster. I want to make sure my clients love the finish," he told me during our interview.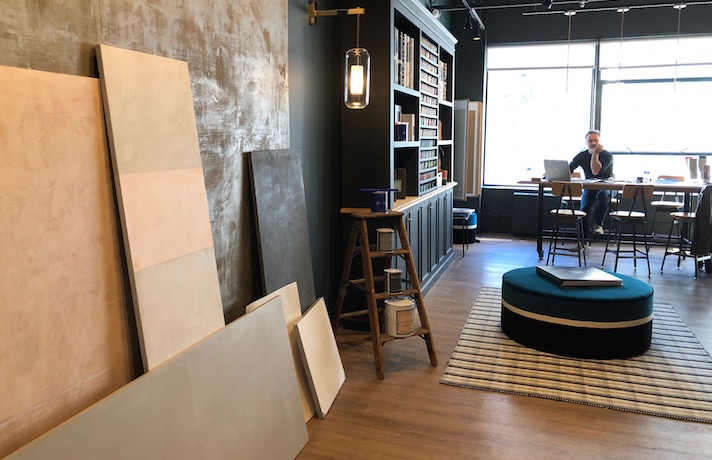 Why did Ressource pick New York? "We wanted to offer new color choices and finishes to the American market," Chapuis said. "For us, New York is seen as the design capital in the U.S. The reaction has been 'Wow, that's different.' I think we've got a good product at a good price at a good moment." Paint prices start at $59 a gallon.
Made in Provence
Ressource is an environmentally aware family company based in Provence, France. It was founded in 1946 for the purpose of mining ochre. For many years the company specialized in extracting ochre for paint manufacturers. Hence, its expertise in mineral pigments which are the special ingredient behind Ressource's truly incredible and very vibrant hues.
"And we've used the same brand of pigment in the same factory since the 1960s," Chapuis said. "In fact, we have a confidential contract to use the same recipe of pigment for more than 60 years. You can try to match our colors, but it won't be the same thing. Also unique is the saturation of pigment in every can. You need less paint to achieve the desired coverage. That's because our level of titanium and level of calcium are higher."
Further, Chapuis' family has a tradition of working with lime since the 1960s. Lime is essentially a powder derived from crushed marble and it contains calcium. Lime's weatherproofing properties have made it popular for centuries in Provence and Tuscany to paint the indoor and outdoor of every house.
Today the family company is led by Daniel Chauvin and his daughter Pauline. Ressouce also produces wallpaper. For its first collection, Chapuis' cousin Annabelle Vermont—the creator of Studio Forestine—designed 10 exclusive motifs. Her designs display nature elements like flowers, insects and birds in a very contemporary style. The collection is produced in Ressource's in-house manufacturing workshops in Avignon, South of France.
Signature Collections
Ressource's full tone acrylic paints come in six standard finishes: powder matte, matte lacquer (which is a smooth matte), velvet satin, satin lacquer, glossy lacquer and floor paint. "We know designers are demanding when it comes to color," says Chapuis. "Our whole team in France works almost every day with designers to create private collections very quickly. We keep the recipe and it's a contract for life. It's like making a fragrance," he added.
"So, you bring me some materials such as a piece of wood or fabric and you say I want 10 colors. We send you a first proposal of colors and then we adjust together. After that you receive your own collection with your name on it."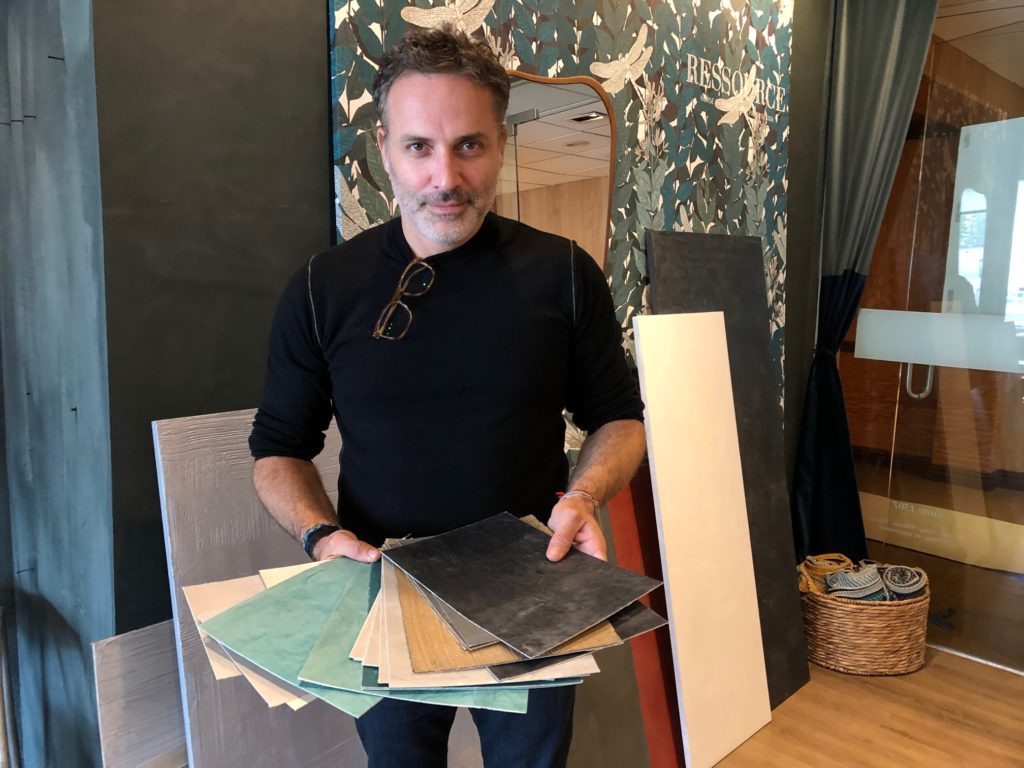 Other color collaborations are designed to be shared. Every year Ressource introduces a new paint collection "signed" by a contemporary designer such as Philippe Model, Robert Gervais and Sarah Lavoine.
Most noteworthy, Ressource worked for two years with the family and the Archives of Yves Klein to recreate and license the perfect blue he used in his art in 1959. "The powder finish of the blue is definitely unique," Chapuis said. "Only Yves Klein created this kind of velvet finish."
Eye Candy
In addition, Ressource has a rapport with the media including Cottages & Gardens, the sponsor of the 2019 Brooklyn Heights Designer Showhouse. And Ressource has also enjoyed high visibility as a Gold Sponsor and the official paint company of this year's showhouse.
While all the spaces in the Brooklyn Heights Showhouse are stellar, two rooms in particular stand out. On the third floor, the boudoir by Ascher Davis Architects and Mahwish Syed Designs is an ethereal space painted in several pink hues that transition into a stunning green ceiling. Ressource also played prominently in the sophisticated master suite designed by Dan Barsanti and Chris Desmone of Barsanti Desmone. "The designers wanted something different. They fell in love with our 'caviar' black plaster. It is very unique."
In conclusion, Chapuis told me, "For me it was exciting to meet new designers. "We already got two new projects from it. In life and in business, it's just a question of meeting and making connections."