By Diana Mosher
When prospective renters drive by your apartment communities—or stop by for a quick look online—you want them to feel a strong attraction so they'll come inside to see more. You already know the leasing process starts with curb appeal, but have you taken an objective look recently? It might be time for an update. Here are five tips that can help ramp up curb appeal at multifamily properties.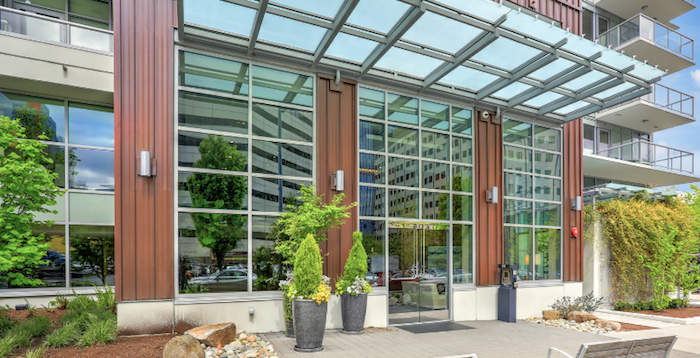 Choose Landscaping that Works Smarter not Harder
Keep it real when it comes to landscaping. If you can conserve resources by selecting native species that will thrive with less maintenance—and hardly any water—everyone comes out ahead. But consult a landscape designer initially for an expert plan that will visually enhance the property's curb appeal. In urban areas, you can frame the main entrance with oversized planters. Don't forget the role of scent in curb appeal. Residents will enjoy smelling a hint of seasonal wildflowers or pine on the way in and out of the property. Scent can evoke positive emotions and make a great first impression on prospects.
Is the Signage in Sync with Your Vibe?
Signage is such a big part of the first impression. Sometimes old signage is actually "vintage" (in a good way) and can give the property a competitive advantage. But, if it's outdated and/or ugly, it should be replaced immediately. Maybe the name of the community needs to be updated as well. Tour the neighborhood for a refresher on who you're up against and whether a partial or full rebranding is needed.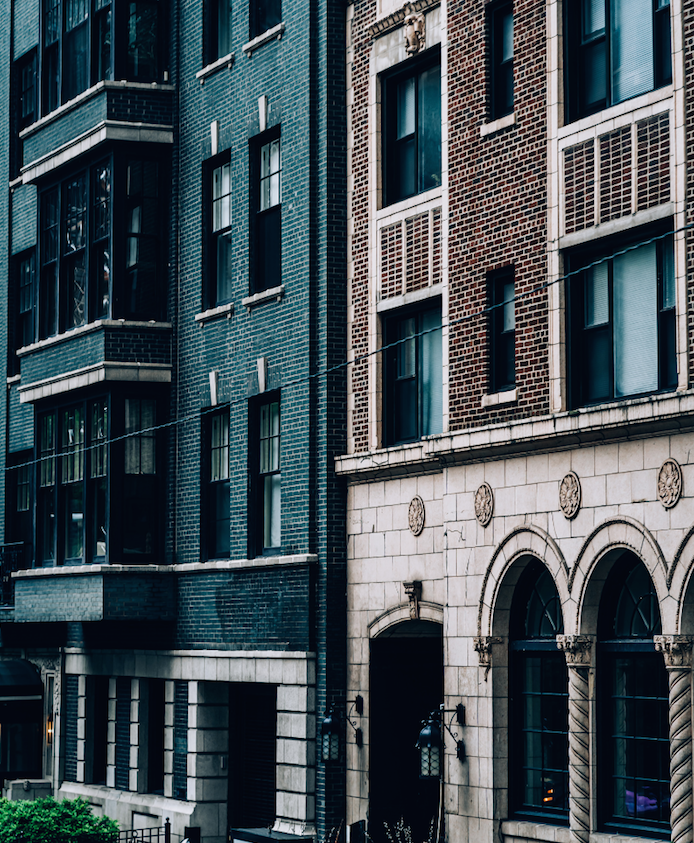 Create a Unique Facade
Incorporating an unusual texture, pattern or color on the facade is an excellent way to refresh an older apartment community to attract attention and tell the brand story. If this wasn't done when the apartment asset was first built, it can be added now in a strategic way that will speak to the market opportunities in the area. Paint is the easiest design element to swap out, but there are many interesting surfacing materials on the market that can be applied in small or large ways for a new look.
Add Drama with Exterior Lighting
Outdoor lighting is an important part of keeping properties safe during evening hours. But, functional lighting can also perform a decorative role and boost curb appeal. Simple outdoor sconces provide dramatic uplighting or have the sconces direct light down from the roofline. If the property has a stone or textured facade, consult with a lighting designer for a "wall wash" of tiny LEDS. Lighting can also be embedded close to the ground to illuminate landscaping and pathways. Exterior lighting lends a luxe aspect to curb appeal. New LED technology has lowered the price point and increased the range of possibilities dramatically.
Select Instagram Worthy Doors and Hardware
Especially with garden apartments, take a page from single family real estate brokers who know the value of painting the front door of their new listing an unforgettable color that represents the mood of the brand: whether bold, muted or a sophisticated neutral. Also, is it time to replace the hardware on these doors with a more appealing look?
Investing in curb appeal does not have to carry a luxury price tag. It's always a great way to stand out in a crowded marketplace. If you need help with your curb appeal, lobby design or model unit, contact me for a complimentary 30 minute discovery call. Call 347.840.2499 or schedule time on my calendar here!