By Diana Mosher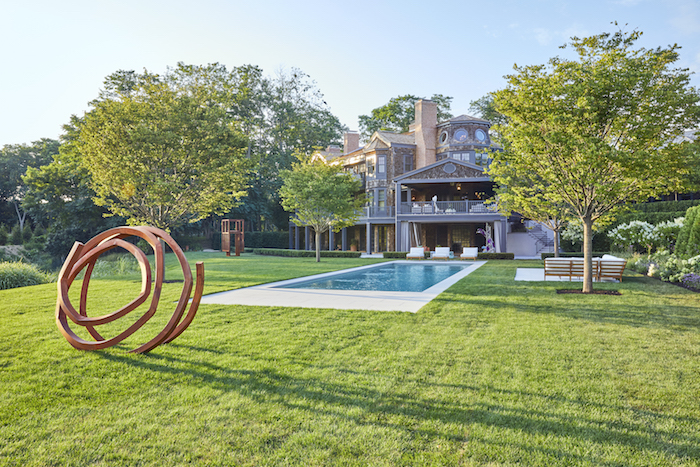 A highlight of my summer was the evening I spent in Sag Harbor touring the Galerie House of Art and Design with Novita Communications and their client Fisher & Paykel. The new showhouse transformed a newly renovated 12,000-sq. ft. shingle style estate. Joining the Hamptons' spectacular line-up of summer showhouses, Galerie House of Art and Design was produced in collaboration with publisher Hudson One Media and Galerie magazine.
Galerie magazine's brand is built around the mission Live Artfully, and the showhouse brought the pages of the magazine to life. The editorial team hand-selected 22 designers and an assortment of well-known galleries. They were paired for creative collaboration and the results were outstanding. Lisa Fayne Cohen, Galerie's founder and editorial director, describes it as the ultimate intersection of art and design.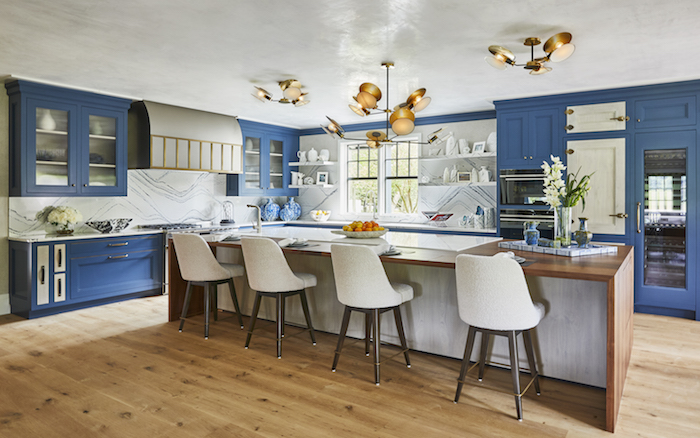 Fisher & Paykel and DCS Appliances participated as Platinum Sponsor. Their premium indoor and outdoor appliances were integrated throughout the house in spaces designed by Bob Bakes of Bakes & Kropp Fine Cabinetry in the custom primary kitchen (pictured above), Rayman Boozer of Apartment 48 in the junior primary suite, Leyden Lewis of Leyden Lewis Design Studio in the kitchenette, Nicole Fuller in the spa as well as Michael Derrig, Sean Kernan and Nate Bernard of Landscape Details in the outdoor kitchen areas.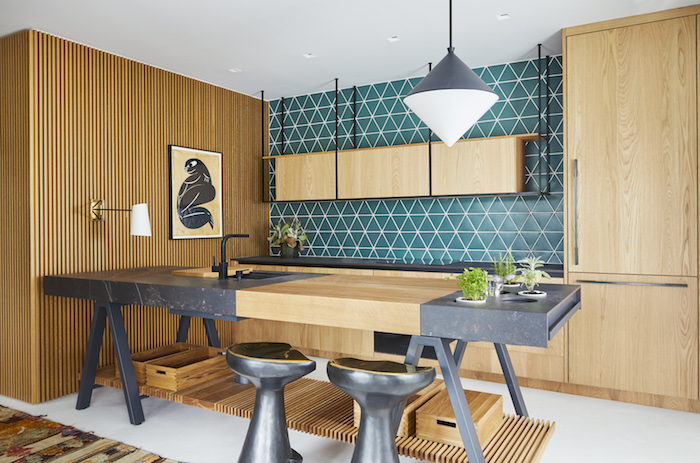 During our tour, Fisher & Paykel pointed out highlights of their installations including the 48" Hybrid Professional Range and Integrated Wine Column in Bob Bake's kitchen (main level); the 24" Minimal built-in Coffee Maker in Rayman Boozer's jr. primary suite (main level); the 30" Integrated Bottom Mount Refrigerator/Freezer and Induction cooktop in Leyden Lewis' kitchenette on the lower level (pictured above); an Integrated Cool Drawer in Nicole Fuller's spa (lower level) and two DCS Series 9 Grills and Refrigerator Drawers in Michael Derrig, Sean Kernan and Nate Bernard's Lower Deck and Upper Deck outdoor kitchens.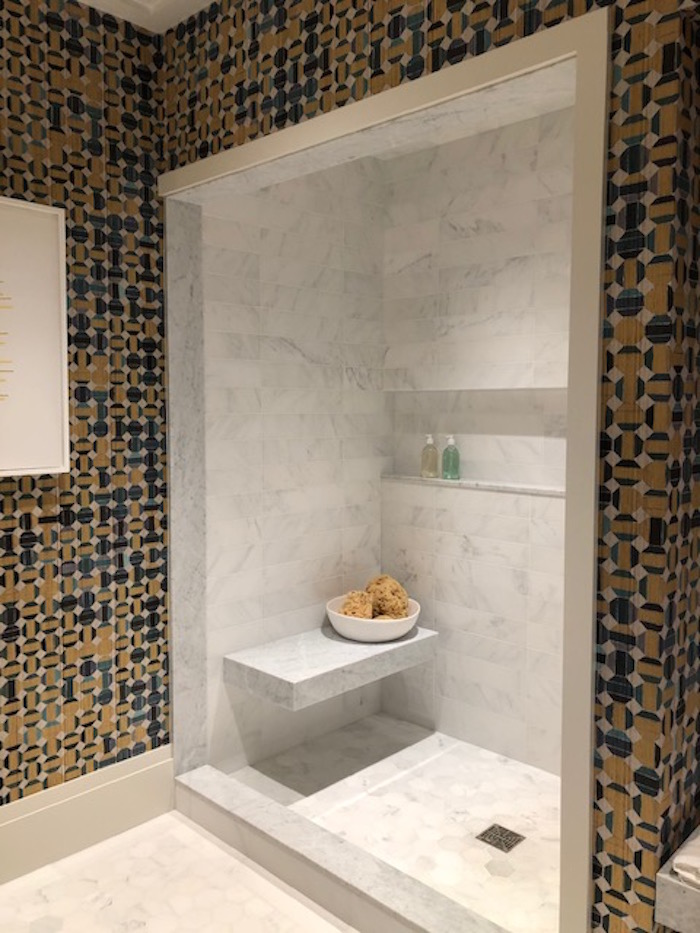 I also loved this patterned wallpaper in a sophisticated white bathroom design by Geoffrey De Sousa. It makes a powerful statement without going overboard.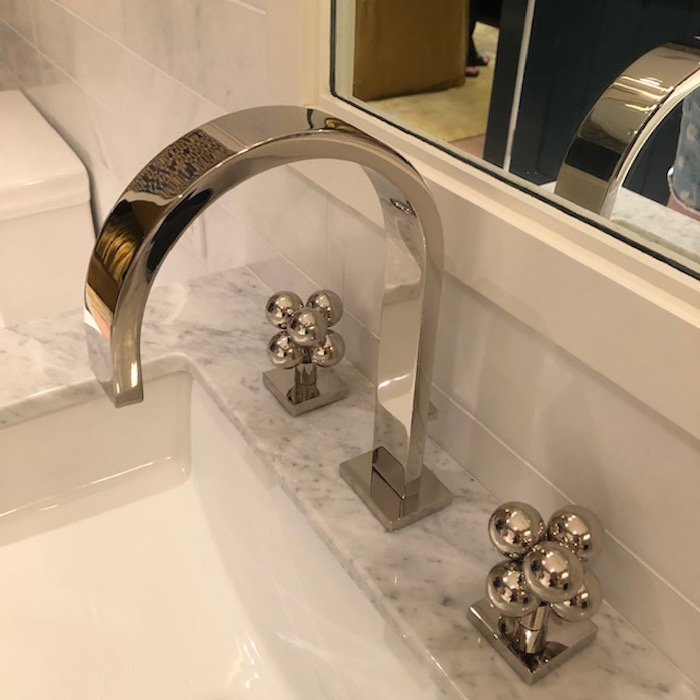 Geoffrey De Sousa's bathroom had these fixtures I've never seen before. Every detail in the Galerie House of Art & Design was picture worthy, and I wish I had taken more pictures. But you can see the entire showhouse here when you watch the video. Show house proceeds will benefit the construction of Stony Brook Southampton Hospital's East Hampton Emergency Department.
I'm looking forward already to next year's Galerie House of Art & Design where every space is a work of art and source of inspiration. What showhouses are you looking forward to visiting?