By Diana Mosher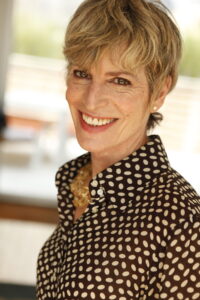 Elizabeth Sadoff Art Advisory (ESAA) is a Manhattan-based, full service firm established in 2009, specializing in art selection and acquisition on behalf of interior designers and architects whose clients require the help of a specialist to source artwork. ESAA understands that making relevant decisions regarding art acquisition is highly personal and the process can be intimidating to the unseasoned collector. ESAA's mission is twofold: to methodically guide a client along the path towards discovery of his/her own unique aesthetic so that an art acquisition can be confidently reached and as a result, assist the designer or architect in achieving a successful, fully realized design. I recently caught up with Elizabeth for an interesting interview about how she started her business, what she's working on now and what's next for Elizabeth Sadoff Art Advisory.
What are you working on now?
We're working on a strategic social media posting practice, aiming to improve our outreach. In addition, we're excited to harness Zoom as an important tool we have been—and will continue—deploying regarding our client presentations.
What has been your biggest success and your biggest challenge?
My greatest challenge was starting an advisory as a bootstrap entrepreneur with only unemployment funds as seed money during the economic collapse of 2008/09. My biggest success was overcoming many years of financial struggle to build a successful firm with an extensive portfolio of successfully completed projects. Our second biggest challenge has been to navigate through the COVID 19 sequestration period to emerge with an improved program that responsively adapts to the new business climate of remote interface.
What inspires you and your company?
I am personally inspired by the studio and gallery visits that I pay where I am frequently moved by the artwork I am introduced to. Regarding my business, what inspires me is coming upon the innovative ways many art advocates adopt to deliver art to the broadest base of an audience.
What trends are you paying attention to?
I'm paying attention to the contemporary trends in the interior design and architecture field where artwork is clearly regarded as the jewel in the crown and who among these industries are the inspiring standouts.
What projects are next for you?
Having nearly completed our first hotel project we are excited to work with further developers, extending the scope of our advocacy on behalf of artists and galleries. We have a substantial residential project in its nascent stages and I'm excited to deliver much needed sales to struggling artists and gallery owners.
As we emerge from COVID, more individuals are thinking in broader strokes, envisioning an inter-supportive network along the lines of what many industries endeavored to adopt after the 2008/09 economic collapse. In addition, I believe that more individuals are seeking the presence of life-affirming ideals in their lives, and the arts as a whole deliver such rewards.