By Mallory Insyxiengmay
With a growing number of companies putting an increased focus on corporate responsibility, Denver-based Zocalo Community Development is an excellent example of a next-generation real estate company. Projects and locations range from the Zocalo Condominiums, the product of a winning bid in a city-sponsored competition to revitalize the city's Jefferson Park neighborhood, to the Solera, downtown Denver's first green apartment development. The company demonstrates a clear commitment to community-minded values.
Zocalo's projects include green, mixed-use and mixed-income developments in neighborhoods across Denver. The company's multifamily properties exemplify modern apartment living with a distinctly sleek aesthetic and features like Coda Cherry Creek's community terrace and cooking space and the award-winning Quayle's historic charms, a shining example of the company's versatility.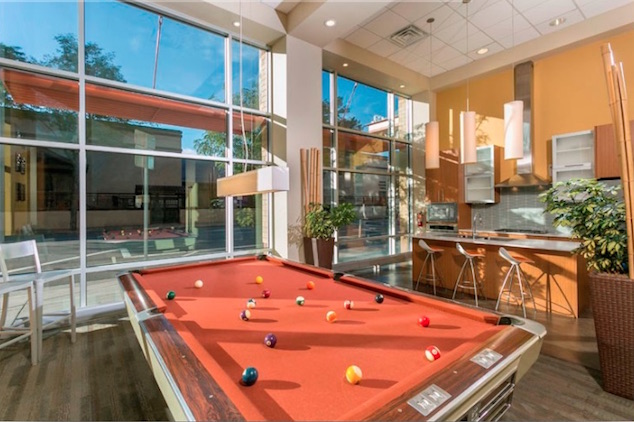 While the company boasts several luxury communities in its roster, The Quayle affordable workforce apartments has received many accolades, including an Outstanding Building/Development Award from the Association for Commuter Transportation, an award recognizing the building's impact on community preservation from Historic Denver Inc.
Situated on South Broadway in Denver's Baker neighborhood, The Quayle was originally constructed in 1907 as a single-room occupancy hotel offering affordable nightly housing to the city's itinerant workers. In the spirit of its past, The Quayle is once again home to Denver's working population, and Zocalo Community Development has restored the former hotel to suit today's urban worker while still embracing the building's affordable past.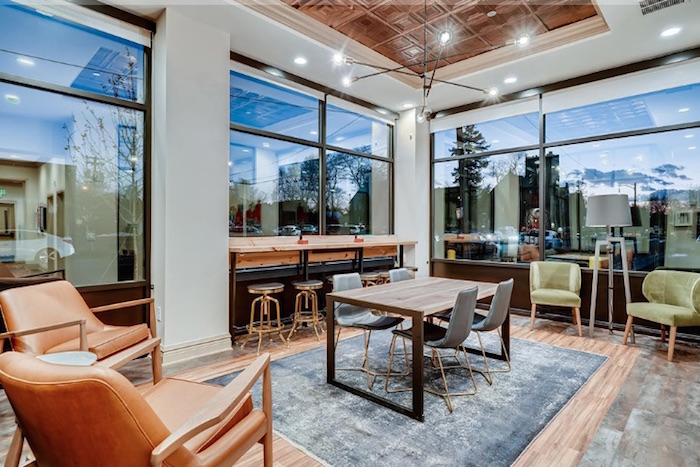 The Quayle was always intended to provide a functional and beautiful space at affordable rates, evidenced by its commitment to rent its 102 studios and one-bedrooms to residents who make less than 60 percent of Denver's area median income. This was accomplished through subsidies and tax credits, some of which were contributed by the Denver Urban Renewal Authority (DURA) and allowed for an artistically inspired element to the space, an aspect that David Zucker, principal and chief executive officer of Zocalo Community Development, has said he feels passionate about.
As Zucker told Denverite.com, "The fact that DURA requires one percent of its funding committed to public art is a beneficial trigger for a developer to consider art's impact on the community and residents and tenants of this property."
Zocalo's emphasis on an artful lifestyle doesn't stop with the Quayle. 2020 Lawrence, in Downtown Denver, was the 2013 recipient of the Mayor's Design Awards' best design category and in 2014, Cadence Union Station was recognized as a recipient of the Downtown Denver Awards for contributing to the unique, vibrant and diverse atmosphere of the Union Station neighborhood with its environmentally friendly and community-minded design.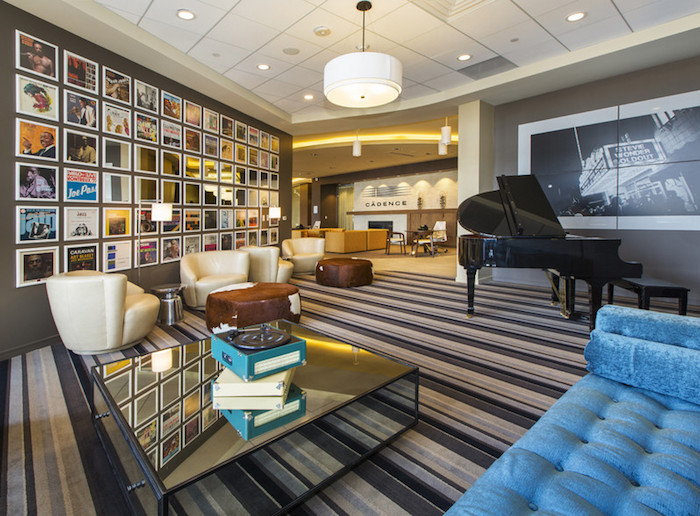 Whether creating a new concept for a luxury senior housing development or retrofitting a working class local landmark, Zocalo Community Development's comprehensive attention to sustainability, social responsibility and cutting-edge design has firmly established the company as one to watch in the real estate and design worlds.